A new football stadium for the school that raised the star of the national team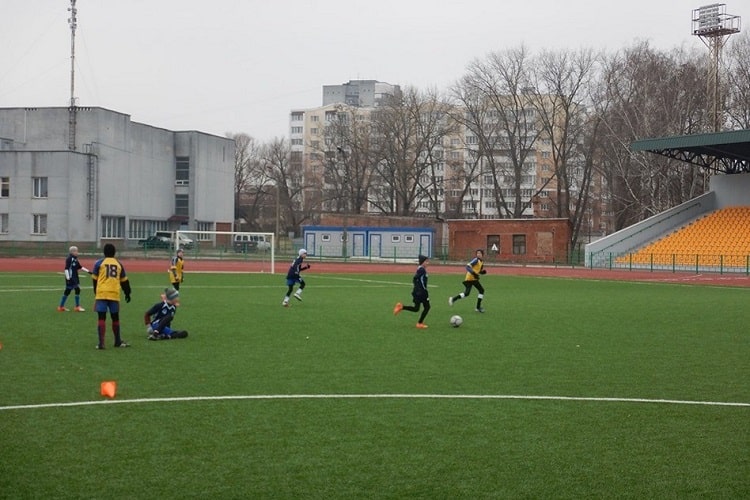 The reconstruction of the reconstructed stadium will take place in Chernihiv soon on the basis of Junior School "Yunost". This was announced by President of the Ukrainian Football Association, member of the UEFA Executive Committee Andriy Pavelko.
- Currently, preparations are underway for the official opening of the modern multifunctional sports complex in Chernihiv. The object has already received a certificate of commissioning, - said the head of UAF.
Andriy Pavelko reminded that Chernihiv Junior School "Yunost" is well known both in Ukraine and abroad, because it was here that he made the first steps in football Andrey Yarmolenko - the future star of European football.
Open source photos
The Youth Stadium, which was built in 1975, has been in need of repair for many years, and several generations of Chernihiv's young footballers have had to train and play football on a broken field. The issue moved in 2015 on the initiative of the newly elected President of the Ukrainian Football Association Andriy Pavelko. Then the UAF head visited the stadium of Yunost school with a working visit together with Andriy Yarmolenko, talked with his first coach Viktor Lazarenko, the leadership of the regional football federation and representatives of the local authorities. Subsequently, the first design work began, and later - the reconstruction of the object.
Open source photos
Now it is practically complete, and now it is one of the best complexes in Ukraine, with an artificial football pitch, a mini-football field, an athletics area, changing rooms, showers, arbitrator rooms and stands for three thousand seats. Already, students of the Yunost school can be engaged here, and in the spring, after the official opening, there will be matches of regional and all-Ukrainian competitions.
Open source photos
Recall that the Ukrainian Football Association has initiated a unique program to revive the football infrastructure. In particular, from 2015 to 2018, more than 1 facilities were built in the country, of which 200 were full-sized artificial-coated football fields. In total, from 50 to the end of this year, the number of football fields put into operation will reach about 2015 thousand.