Andriy Pavelko: "2019 gave us the opportunity not only to enjoy success but also to plan future victories"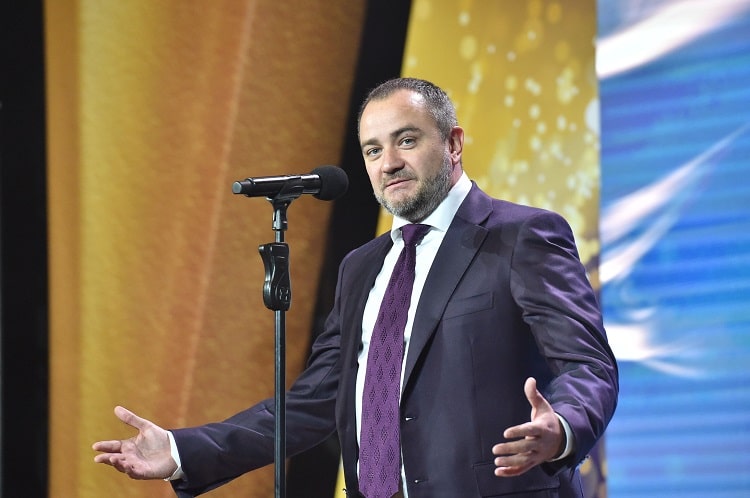 Сьогодні в Києві на НСК «Олімпійський» відбулася урочиста церемонія нагородження «Футбольні зірки України»-2019 — спільний проект Української асоціації футболу та Всеукраїнської асоціації футболістів-професіоналів.
The ceremony was opened by the President of the Ukrainian Football Association, member of the UEFA Executive Committee Andriy Pavelko:
«Церемонія «Футбольні зірки України»-2019 — це особлива нагода, щоб привітати дружню футбольну родину України з усіма історичними досягненнями, якими ми можемо тільки пишатися.
2019 рік подарував українським уболівальникам яскраві емоції від гри наших команд та чудові результати роботи на різних напрямках розвитку футболу. Окремо хочу подякувати саме нашим уболівальникам, найкращим уболівальникам у світі, і попросити їх готуватися до не менш відповідального нового футбольного року, в якому на нашу національну збірну чекає не менш складне випробування — фінальна частина Євро-2020. Насиченим і цікавим буде наступний рік і для всіх українських збірних, яких у нас аж 21. Вони є частиною нашої футбольної спільноти, і їм теж потрібна увага та підтримка.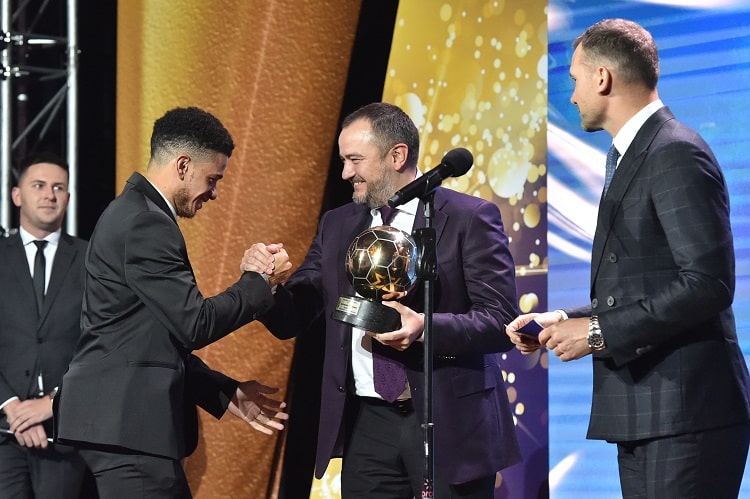 Photo by Pavlo Kubanov
Дякую всім регіональним федераціям і їхнім керівникам за чудову роботу з розвитку футболу на місцях. Дякую нашим ветеранам, які й після закінчення ігрової кар'єри продовжують дарувати вболівальникам у різних куточках України та світу чудові футбольні емоції.
Sincere thanks to the representatives of women's, student's, beach football and those who have devoted themselves to the development of futsal. I admire people with disabilities who also love and play football. I thank the referees committee and everyone who is part of our great friendly team.
I am sure that this year gave us the opportunity not only to rejoice in our achievements, but also to plan new victories and strategic goals for the development of Ukrainian football.
I thank our football clubs, their presidents, patrons and sponsors, city mayors, local government representatives, the country's leadership for their support and active stance in promoting football.
Нашу роботу іноді критикують — зокрема чомусь за надто активний розвиток футбольної інфраструктури. Але ми можемо пишатися тим, що мільйони людей співають Гімн України разом із національною збірною, що десятки тисяч дітлахів мають змогу приходити до футбольних секцій та тренуватися на сучасних комфортних майданчиках.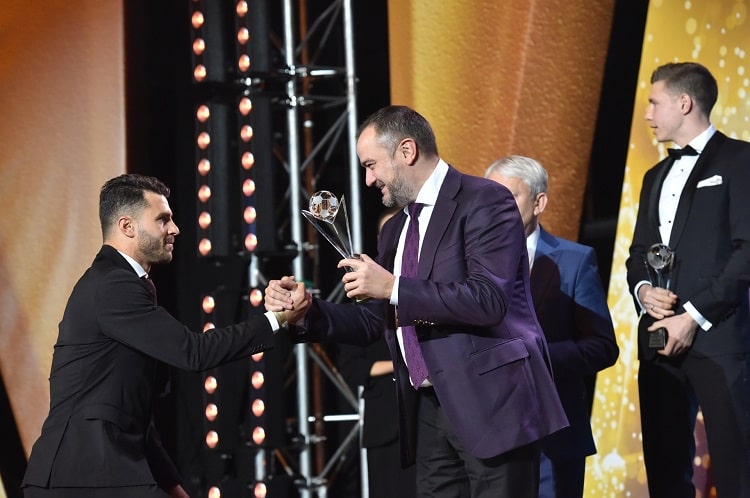 Photo by Pavlo Kubanov
That is why, in the new year, we will continue to work hard on our football infrastructure development program.
At the beginning of 2019, it seemed that last year was extremely successful, as it was the year of the Ukrainian Champions League finals and the year of victory of the national team of Ukraine in its group in the first Nations League draw.
But in 2019, we have some outstanding achievements. Our women's futsal team made it to the Final Four of the first European Championship draw. We saw how much positive emotions the performance of the Ukrainian deflympic team, which won the European Championship, brought the U-17 and U-19 teams to the elite round.
Of course, all this was achieved by the hard and hard work of everyone without exception of our team members.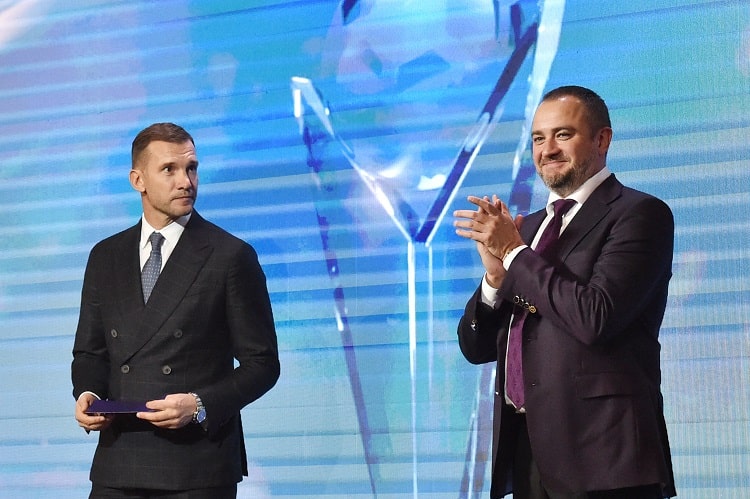 Photo by Pavlo Kubanov
Особливими були емоції від виступу нашої національної збірної, яка в блискучому стилі вийшла до фінальної частини Євро-2020. Більше того, ми провели велику роботу, аби команду наочно побачили вболівальники одразу п'яти міст України: Харкова, Києва, Львова, Дніпра та — вперше — Запоріжжя. Але вершиною поточного року стала грандіозна перемога підопічних Олександра Петракова на чемпіонаті світу U-20! Приємно повідомити, що 16 грудня на спеціальному урочистому вечері чемпіони отримають заслужену нагороду — рекордні преміальні.
Дякую найкращій команді УАФ, регіональним федераціям та сім'ї збірних за чудовий, неповторний рік!»