UAF President and UNICEF Representative Sign New Memorandum of Partnership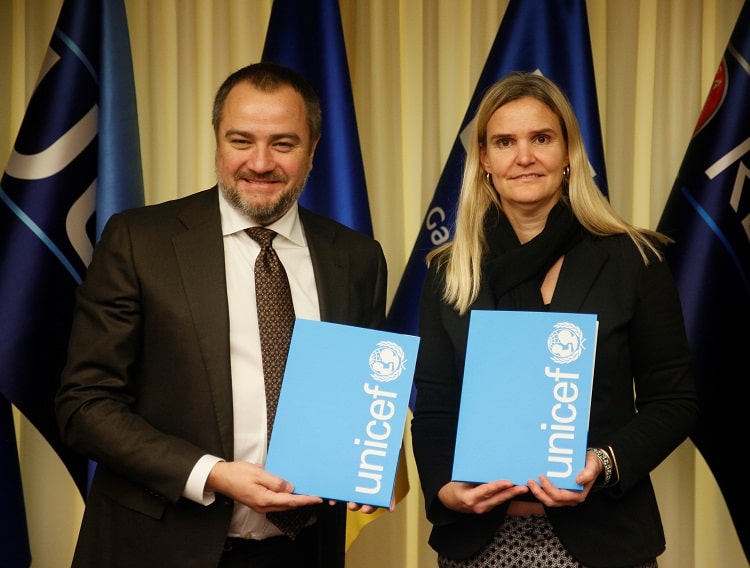 A new Memorandum of Understanding between the Ukrainian Football Association and the United Nations Children's Fund (UNICEF) in Ukraine was signed today at the House of Football on December 18.
Photo by Volodymyr Rasner
The continuation of the long-standing cooperation between the two organizations was signed by the UAF President, UEFA Executive Board member Andrei Pavelko and the deputy head of the Foundation's Laura Bill.
Photo by Volodymyr Rasner
"It is extremely honorable for the Ukrainian Football Association to collaborate and develop joint initiatives with such a reputable international organization as UNICEF. We are committed to making every effort to bring joint football projects and competitions to displaced children, orphans, including children of fallen heroes, and children with disabilities, with the necessary support and attention from adults. We already have an extremely positive long-term experience of cooperation with UNICEF, which has provided tens of thousands of children from different parts of Ukraine with great impressions, new friends and important social support, "Andrei Pavelko noted after signing the memorandum.
Photo by Volodymyr Rasner