Ukrainian Cup. Mariupol in the semifinals of the tournament: how it was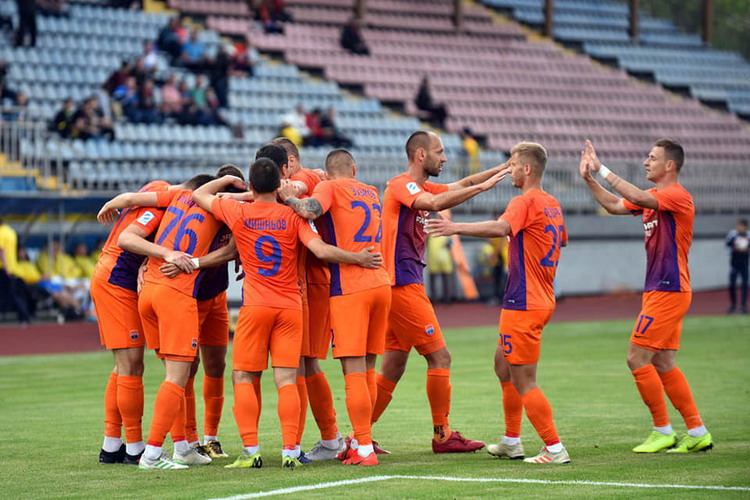 Mariupol footballers this season repeated the highest achievement in the history of the club and reached the semifinals of the Ukrainian Cup for the fourth time.
For the first time it was made by Nikolay Pavlov's team - then still Mariupol "Metallurgist". In the semifinals in 2001, Azov met Shakhtar, which was stronger in the match in Mariupol - 2: 1. In the first half, Victor Prokopenko's wards scored a goal by Julius Agakhov, after the break Andriy Vorobey increased the score, and Stepan Molokutsko scored a productive goal for the hosts.
In five years, the Mariupol club, renamed Illichivets, had a great chance to reach the final, but did not resist Zaporizhzhya Metalurh. In Zaporizhia, the hosts under the leadership of Vyacheslav Grozny won - 2: 1, despite the fact that the score was opened by the guests at the beginning of the second half (Andriy Konyushenko). Soon Alexander Aliyev, who went to Metalurh for playing practice, restored his balance, and then Ruslan Lyubarsky put the winning point. In Mariupol, the scenario was almost repeated: the guests were the first to score (Irakli Modebadze), the hosts played back (Oleksiy Hai), but Ivan Balan's team failed to snatch the victory and transfer the game to overtime. As a result of two matches, Metalurg was stronger (2: 1, 1: 1).
And in 2018, Mariupol met Shakhtar again in the semifinals (this time in Kharkiv) and lost without options - 1: 5. Although Ihor Tyshchenko scored 22: 1 in the 1nd minute, Oleksandr Babych's team had no chance. And among the winners (coach - Paulo Fonseca) Tyson scored a double, Marlos, Olarenwaju Kayode and Ivan Petryak scored a goal.