Volodymyr Chesnakov: "At three in the morning, the Vorskla ultras greeted us as winners…"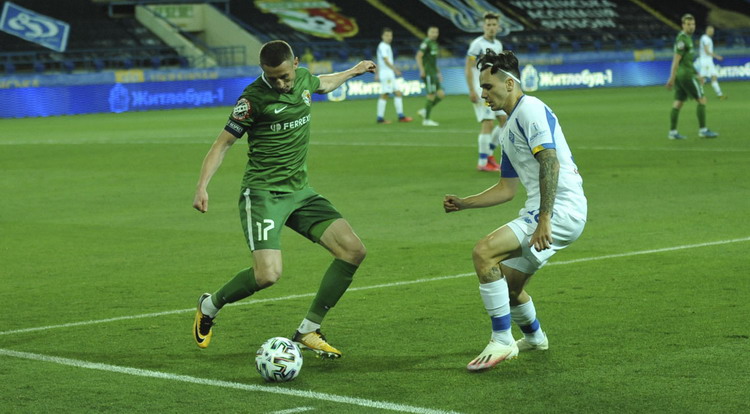 In 2009, Volodymyr Chesnakov won the Cup of Ukraine, when his Vorskla quite unexpectedly defeated Shakhtar Donetsk in the final. Poltava were very close to the top in this year's draw, but in a series of post-match penalties still lost to Dynamo Kyiv.
- Unfortunately, in this so-called football lottery the lucky ticket did not get to us, - the captain of "Vorskla" Vladimir Chesnakov in the comment to the official site of UAF told. - Believe me, we made every effort to achieve the desired and become the winners of the trophy again. I have no complaints about my teammates, I was just unlucky. In the end, the ultras of Vorskla, who were waiting for us at the entrance to Poltava at three in the morning, greeted us as winners. This is not forgotten.
- In your opinion, the score for the game?
- If we take into account the goal moments created by us and the people of Kyiv, then yes.
- Did you feel that the series of post-match penalties would be so long?
- When I saw how the participants of the fight skillfully punched the 11-meter, I became convinced that it would be my turn. Since I am not a regular penalty taker, I decided to beat the sixth. I did not waste my chance, it's just a pity that it was not enough for the overall victory…
- Some of the experts criticized the manager of "Vorskla" Yuri Maksimov for not entrusting a place in the goal in the post-match series to the young Pavel Isenko, as promised after his duels in the semifinals with "Mariupol" «
- This is a wrong point of view. The fact is that after the unexpected injury of Ruslan Stepaniuk, a few minutes before the end of extra time, Isenko could really be released on the field. But it was a huge risk. Kievans had the initiative and made efforts to snatch victory. In addition, there were no complaints at all against our main goalkeeper Dmytro Riznyk, moreover, I believe that he deserved to be recognized as the best player of the match.
Of course, it is a pity that Vorskla did not win the Cup of Ukraine for the second time, by the way, we would be very useful and promised by the club leadership serious bonuses… But football life continues, we must curb disappointment, work on mistakes and move on. The final match in Kharkiv proved that Vorskla is a promising team that can loudly declare itself in the championship next season.