The football community said goodbye to Volodymyr Lozynsky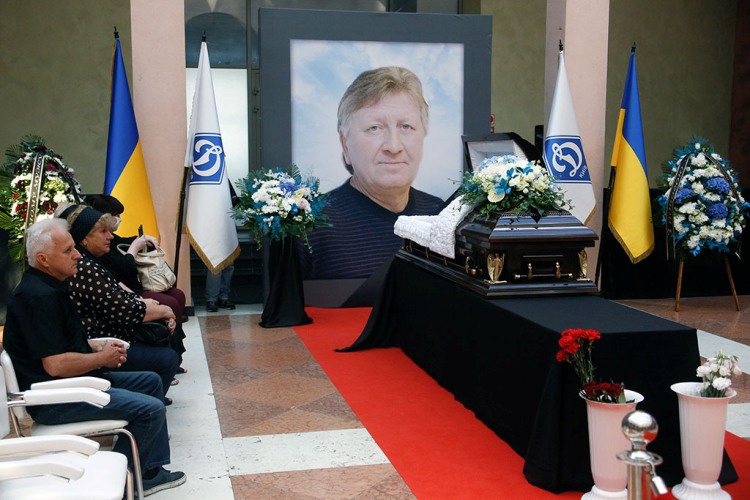 A farewell ceremony with the legend of Ukrainian football Volodymyr Fedorovych Lozynsky took place today at the Olimpiysky National Sports Complex.
The outstanding football player and coach was one of the symbols of the brightest pages in the history of Dynamo Kyiv and the achievements of all Ukrainian football. As a player, he became a champion three times and won the USSR Cup twice. As a mentor - twice in a row led to the top of the World Universiade student team of Ukraine.
Photo by Volodymyr Rasner
Numerous friends, colleagues and admirers came to pay their last respects to the legend. In particular, First Vice Presidents Vadym Kostyuchenko, Anatoliy Demyanenko and Oleh Protasov, former UAF President Anatoliy Konkov, head coach of the U-20 world champions Oleksandr Petrakov and many other colleagues of Volodymyr Fedorovych came from the Ukrainian Football Association to see off Volodymyr Lozynsky for the last time. , who coached the Ukrainian national team among veterans until his last day.