PES Autumn Cup: the first e-football tournament of the 2020/2021 season starts in October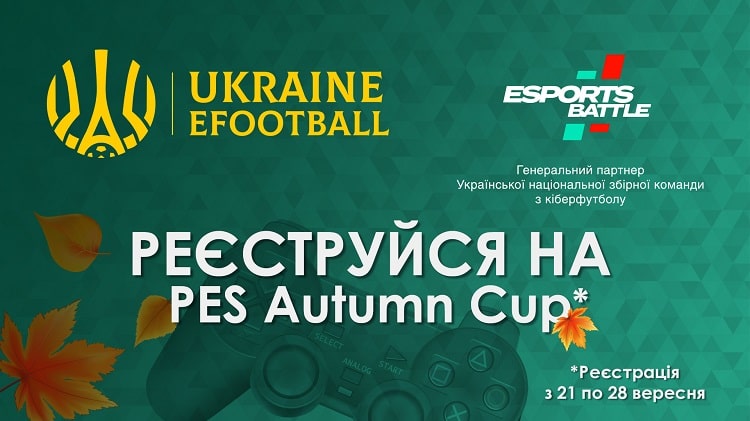 The cyber football season 2020/2021 in Ukraine will start in October: the Ukrainian e-football association announces the first official tournament under its auspices - PES Autumn Cup!
The PES Autumn Cup in the Pro Evolution Soccer discipline will be the first of four seasonal competitions for gamers and fans of virtual football in the cyber football campaign of 2020-2021. The tournament will consist of three parts - two online qualifiers and a final.
Registration for the PES Autumn Cup will last from September 21 to 28, and on October 3 and 4 there will be battles of two online qualifiers. The eight strongest cyber football players will reach the final, and the matches of the decisive stage will take place on October 17-18.
Only citizens of Ukraine over the age of 16 will be able to take part in the tournament. All stages of the tournament will be held online.
Detailed information about the PES Autumn Cup and the tournament regulations will be announced later.
It will be recalled that all PES tournaments in the 2020/2021 season will be held in the PES 2021 simulator on the PlayStation 4 platform.