Premier League. Mariupol defeats Dnipro-1 away in the opening match of the 3rd round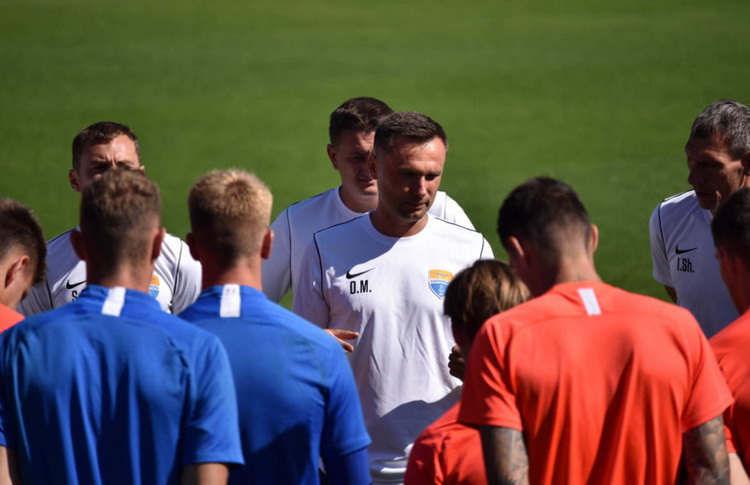 The match of the 3rd round of the Ukrainian Premier League championship took place.
Mariupol defeated Dnipro-1 away. Ostap Markevich's team climbed to the second line of the standings for at least a day.
3 round
18.09.2020
Dnipro-1 - Mariupol 1-2 (0-1)
Goals: Khoblenko (60) - Bondarenko (26), Sagutkin (78).
Sent off: Sagutkin (90 + 6, "M")
Standings
| | | | | | | | |
| --- | --- | --- | --- | --- | --- | --- | --- |
|   |   | G | W | D | L | GD | О |
| 1. | Vorskla | 2 | 2 | 0 | 0 | 7—2 | 6 |
| 2. | Mariupol | 3 | 2 | 0 | 1 | 4—5 | 6 |
| 3. | Dynamo | 2 | 1 | 1 | 0 | 4—1 | 4 |
| 4. | Desna | 2 | 1 | 1 | 0 | 3—1 | 4 |
| 5. | Oleksandriya | 2 | 1 | 0 | 1 | 4—2 | 3 |
| 6. | Shakhtar | 1 | 1 | 0 | 0 | 3—1 | 3 |
| 7. | Mynai | 1 | 1 | 0 | 0 | 1—0 | 3 |
| 8. | Olimpik | 2 | 1 | 0 | 1 | 4—5 | 3 |
| 9. | Kolos | 2 | 1 | 0 | 1 | 5—3 | 3 |
| 10. | Inhulets | 2 | 0 | 1 | 1 | 1—3 | 1 |
| 11. | Dnipro-1 | 3 | 0 | 1 | 2 | 3—6 | 1 |
| 12. | Rukh | 1 | 0 | 0 | 1 | 2—5 | 0 |
| 13. | Zorya | 2 | 0 | 0 | 2 | 1—4 | 0 |
| 14. | Lviv | 1 | 0 | 0 | 1 | 0—4 | 0 |
19.09.2020
| | |
| --- | --- |
| Oleksandriya - Vorskla | 14.00 |
| Inhulets - Desna | 17.00 |
| Dynamo - Lviv | 19.30 |
20.09.2020
| | |
| --- | --- |
| Olimpik - Mynai | 14.00 |
| Zorya - Shakhtar | 17.00 |
| Rukh - Kolos | 19.30 |