First League. Oleksiy Godin became the coach of "Kremen", "Polissya" extended agreements with leading players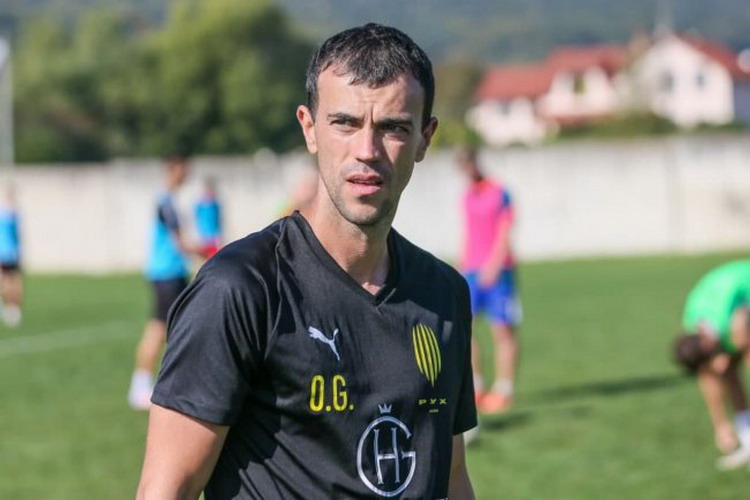 After the competition held by FC Kremin, the vacant position of the team's head coach was taken by Oleksiy Godin, who was ahead of 37 other applicants who sent their resumes and visions of the ways of football development.
Roman Loktionov, a well-known football player in the past, will help the Hour, which last autumn headed the youth team of Lviv's Rukh. Experienced specialists Serhiy Svistun, Oleksandr Polyakov and Dmytro Stoyko also remained in the coaching staff. Since after the autumn part of the season, a whole group of players left the flint of Kremeny together with the former manager Oleksandr Golovko, Oleksiy Godin will have to solve the personnel issue first of all. And it is important not to make a mistake in the selection work, because the team from Kremenchuk is in the standings near the relegation zone.
After the appointment of Hour as a vacancy, the position of head coach remains only in "Crystal". In addition, the director of Kherson FC Serhiy Shevtsov also wrote a letter of resignation. It is gratifying that the outsider of the first division is not in danger of bankruptcy, because thanks to the support of the city authorities, Crystal has the funds to finish the season and not leave the distance early.
A rookie in Zhytomyr's Polissya, midfielder Oleksandr Glagola, who previously played for Minai, has appeared. Head coach Serhiy Shyshchenko was also satisfied with the fact that he managed to extend the agreements with the leading players - Yaroslav Galenko, Serhiy Shvets and Andriy Vlasyuk.