Lvivske is the new sponsor of the Ukrainian national football team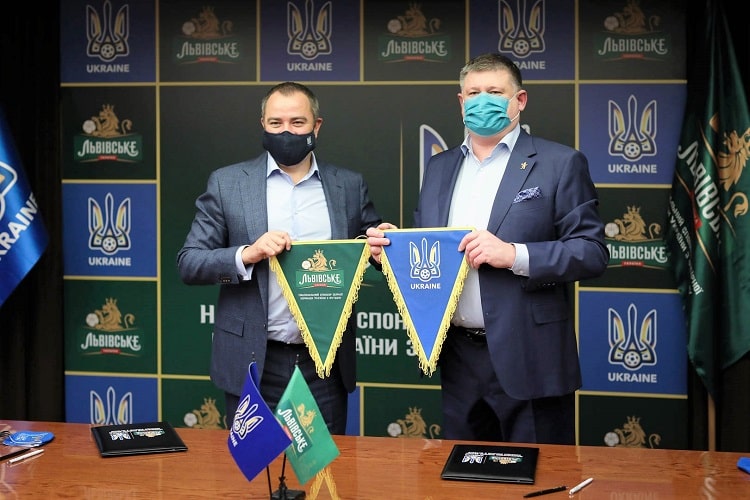 On January 2021, Lvivske brand became the sponsor of the national team of Ukraine, signing an agreement with the Ukrainian Association of Football.
Lvivske unites Ukrainians around our traditions, the most famous musical events and patriotic Ukrainian movies and is always at the epicenter of the largest events and projects. 2021 was no exception, and in honor of the 305th anniversary of the Lviv Brewery, the first Ukrainian beer prepared a surprise. This large-scale sponsorship will continue the brand's initiatives and will become a new era in the development of Lvivske TM and the national team.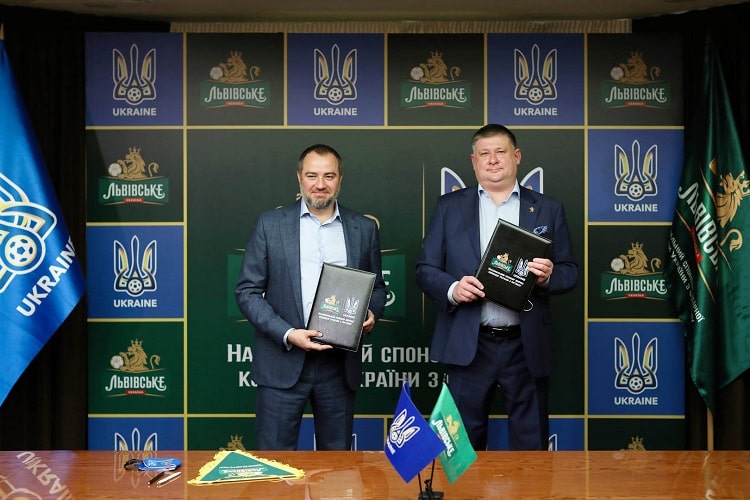 Photo by Pavlo Kubanov
General Director of Carlsberg Ukraine Yevhen Shevchenko noted: "The Lvivske brand has united the country for years through large-scale projects. But the time has come for perhaps the most powerful and emotional sponsorship - Lvivske becomes the sponsor of the Ukrainian national football team! I am sure that the Ukrainian team should be supported by one of the biggest Ukrainian brands. Support gives us the strength to fight and win, so we are ready to go hand in hand with the team and continue to unite Ukrainians around football".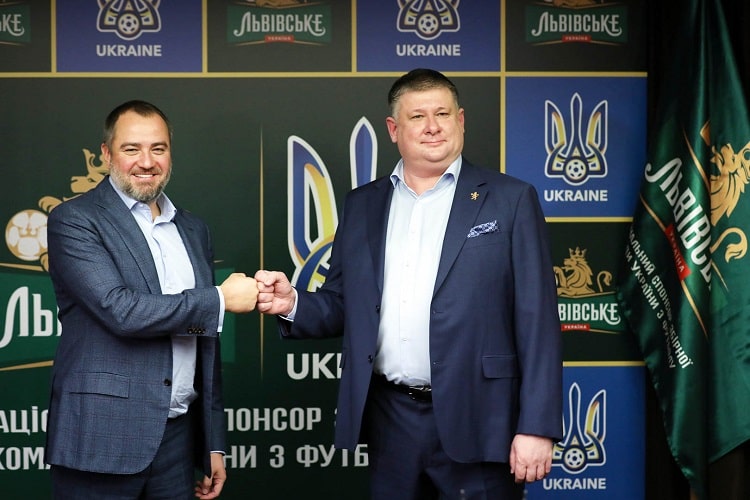 Photo by Pavlo Kubanov
In turn, the President of the Ukrainian Association of Football, a member of the UEFA Executive Committee Andrii Pavelko said: "Now Ukraine and the whole world are facing serious challenges, and at this time it is very important to enlist the support of a reliable partner. We are glad to start cooperation with the Lvivske brand. 2021 is an important year for our team, because the national team will play in the final part of Euro 2020. It must be a strong collaboration. We are ready for active work and are waiting for the implementation of large-scale joint projects. "
The agreement was signed for four years. This is a long period that will be filled with various activities from the Lvivske brand. They will be seen for the first time as part of the preparation and holding of the WC-28 qualifying matches at the Arena Lviv on March 31 and XNUMX. In the first match, Ukraine will play against Finland, and in the second - will face Kazakhstan. The new year will open a new stage in the development of the brand and in the life of the football family of our country. The Lvivske brand has already started active preparation of marketing campaigns under the slogan "Millions of Ukrainians - one team", because football and especially the national team really unite millions!