Oleksandr Zinchenko: "There was a feeling in the selection of the Euro that we are able to beat anyone. We need to regain that confidence ... "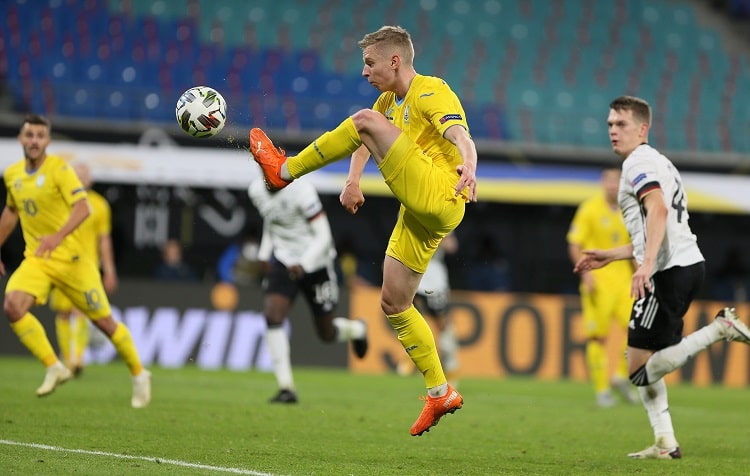 Midfielder of the national team of Ukraine Oleksandr Zinchenko took part in the program "Main team. Christmas results "live on TV channel" Football 1 ". The Manchester City player shared his thoughts on the upcoming prospects of the blue and yellows.
— In 2020, the national team of Ukraine for a long time stood on pauzi and gathered in a new composition only in August. At first, not on the football field, but at your wedding. And after the wedding you immediately beat the Swiss national team ...
- Everything was like that. There was a long pause, everyone missed each other. I remember that training camp: we all arrived disassembled, but scored three extra points.
— You dedicated your goal to the Swiss goal to the late doctor of the national team of Ukraine Anton Khudayev ...
- He has always been, is and will remain part of our team. Not only my goal, but also the victory in general, we dedicated to Anton, because he was a man with a big heart, a good soul, one who will always come to the rescue. We will always remember him with a kind word.
— Did the performance in the League of Nations help to rethink the strength of the national team of Ukraine?
- Now we have a team where many players have some experience behind them. I think that our team now has a good fusion of youth and experience. I will not say that the League of Nations shocked us somehow, because, first of all, there was a situation with the coronavirus ...
If we go back, namely - in the selection of Euro 2020, then at that time I personally had such confidence in myself and the team, there was a feeling that we are able to beat anyone, even the national team. We need to regain that confidence on the eve of the European Championship. This will be the number one task. We have everything to achieve positive results: a great coaching staff, crazy selection of players, management led by Andriy Pavelko - people who support us in every way.
— Do the players of the national team of Ukraine feel that the team is getting stronger?
"Of course." Autumn matches against top national teams brought experience. Of course, there were such defeats as from the French national team - fortunately, in a friendly match. However, it was also an invaluable experience. It is very good that such a painful defeat took place in the fall, and not at the European Championship. Now we will understand even better how to treat such games. People play at a level where any mistake is immediately punished. So we can't be wrong at all.
— How are your current affairs at Manchester City? You are often sent to other clubs on the Web…
- I always tried to be a professional. I have a valid contract, which I respect and will work to the end. Rumors will always appear, you do not need to pay attention to them. You have to do your job and get better.
— What will the main team of the country look like tomorrow?
- I hope, first of all - everyone will be healthy. If this is the case, then we will have a bright future and set ourselves up for the positive. I would also like the fans to return to the stadiums.
If we talk about the national team and preparation for the European Championship, I can give an example from "Manchester City". We have moments when something goes wrong. Then we all - players, coaches, staff - get together and demand a little more from each other.
The result depends not only on the players on the field. The main team is all of us: players, coaches, staff, fans ... If everyone gives a part of themselves, we will achieve the result. Tune in to a positive mood and move on!