First League. Kovalets left Chornomorets, and Yevtushenko stood at the helm of Crystal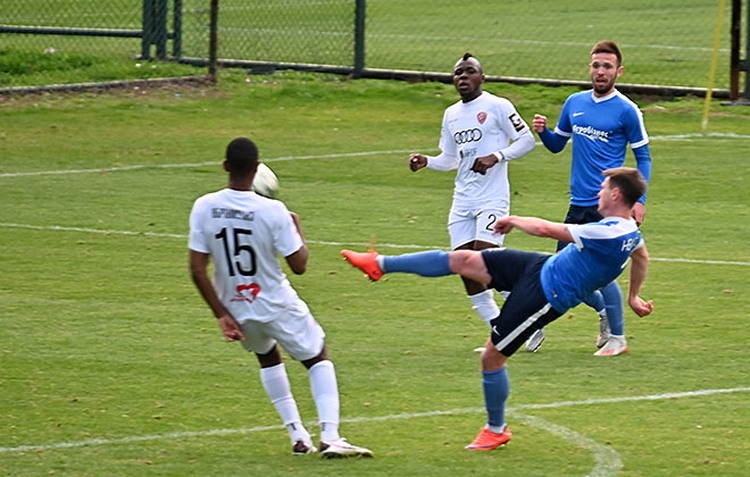 The resignation took place in Chornomorets, one of the leaders of the first division.
Quite unexpectedly, by mutual agreement of the parties, the head Serhiy Kovalets resigned. Kovalets' assistant Oleksiy Antonov, a well-known football player in the past, will perform the duties of the head coach. It will be recalled that Chornomorets held the next stage of training in Kyiv, where it defeated the resistance of the second-league Epicenter from Dunaivtsi (3: 0) and local amateurs from the Left Bank (2: 0).
And the new head coach of the outsider, "Crystal", became another ex-player of Kyiv "Dynamo" - Vadym Yevtushenko, who replaced Serhiy Shevchenko, who was appointed to this position only two weeks ago.
Another contender for promotion, Volyn, liked Brest in Belarus, where she took part in an international tournament in early February, and when she returned home for a few days, she decided to hold the final stage of training in a neighboring country. Four control matches with representatives of the Belarusian elite division are also planned.
Several more of our teams are currently preparing for new trials in Turkey. Kyiv's Obolon parted ways with Navbahor (Uzbekistan) in regular sparring matches - 1: 1 and lost to Okzhetpes from Kazakhstan - 0: 1. In turn, "Veres" and "Agribusiness" drew with Latvian "Liepaja" (0: 0) and "Saburtalo" from Georgia (1: 1), respectively. By the way, Brazilian midfielders Pereira and Gustavo are being watched in the training camp of the Rivne team.
And the ranks of the Kharkiv "Metalist 1925", which is just preparing to leave for the training camp in Turkey, left the famous station wagon - Vitaly Goshkoderya. It should be noted that Slobozhans will play six control matches at the foreign stage of training.
As for the Prykarpattia players, despite the unfavorable weather conditions, they will prepare for the resumption of the championship in Ivano-Frankivsk. The first winter newcomer of the team was midfielder Vasyl Kurko, who previously defended the colors of "Volyn". Defender Anatoliy Ulyanov, who played for Ternopil's Niva last fall, is also close to signing the contract. Ivano-Frankivsk residents are also looking for a textured striker: the forward from Mali, who was under review at the training camp in Morshyn, was not impressed, and they decided to refuse his services.