First League. "Veres" is tired of being a hidden leader, "Metalist 1925" came close to "Chernomorets"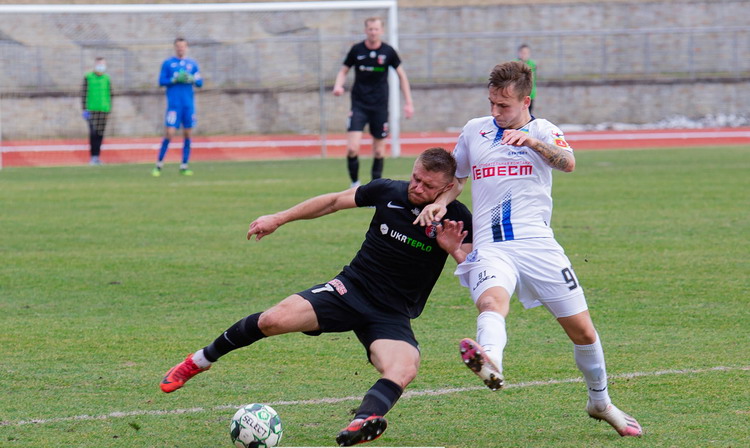 After the end of the autumn part of the season, Veres's players were second only to Agribusiness, but two points ahead of Podolia by two points.
However, the wards of Yuriy Virta were not satisfied with the role of hidden leaders, and thanks to the spurt at the start of the second part of the first league championship of Ukraine, they deservedly broke through. And, interestingly, Rivne led the standings, inflicting a crushing defeat on one of the main competitors in the struggle for promotion - "Chernomorets".
Already in the debut, the nominal hosts (the match took place in Lviv) opened the scoring thanks to the insidious blow of their goal scorer Robert Hegedos. The key moment of the confrontation was the withdrawal at the end of the first half for the rudeness of Beka Vachiberadze from Odessa and the appointment of a penalty kick. Experienced Mykhailo Serhiychuk skillfully executed the sentence and practically removed the question of the winner from the agenda. But after the break, the restless Hegedosh made a double, and Veres newcomer Mykola Haiduchyk brought the case to a complete defeat - 4: 0. In the fifth match in a row, Bohdan Kohut kept his goal intact.
The Metalist 1925 made the best use of the regular points losses of Chornomorets, which came close to the sailors after the victory over Crystal.
First League
19 round
31. 03.2021
"Veres" - "Chernomorets" - 4: 0
"Girnyk-Sport" - "VPK-Agro" - 1: 2
Avangard - Niva - 3: 1
"Prykarpattya" - "Polissya" - 1: 1
"Alliance" - "Agribusiness" - 1: 1
"Volyn" - "Nikolaev" - 0: 0
Obolon - Flint - 3: 0
"Metalist 1925" - "Crystal" - 1: 0
Standings
| | | | | | | | |
| --- | --- | --- | --- | --- | --- | --- | --- |
| | | G | W | D | L | GD | О |
| 1. | Veres | 17 | 12 | 3 | 2 | 29-8 | 39 |
| 2. | Chornomorets | 19 | 11 | 5 | 3 | 28-16 | 38 |
| 3. | Metalist 1925 | 19 | 11 | 4 | 4 | 18-14 | 37 |
| 4. | Ahrobiznes | 18 | 11 | 2 | 5 | 35-17 | 35 |
| 5. | Volyn | 17 | 9 | 4 | 4 | 24-13 | 31 |
| 6. | Obolon | 18 | 9 | 3 | 6 | 30-16 | 30 |
| 7. | Mykolayiv | 18 | 8 | 5 | 5 | 28-13 | 29 |
| 8. | Hirnyk Sport | 19 | 8 | 4 | 7 | 28-26 | 28 |
| 9. | Alliance | 18 | 8 | 3 | 7 | 23-18 | 27 |
| 10. | Polissya | 17 | 5 | 6 | 6 | 17-18 | 21 |
| 11. | VPK-Ahro | 18 | 6 | 2 | 10 | 18-34 | 20 |
| 12. | Kremin | 18 | 5 | 4 | 9 | 16-27 | 19 |
| 13. | Nyva | 19 | 4 | 6 | 9 | 19-34 | 18 |
| 14. | Prykarpattya | 17 | 3 | 5 | 9 | 12-24 | 14 |
| 15. | Avanhard | 17 | 3 | 2 | 12 | 14-33 | 11 |
| 16. | Krystal | 19 | 1 | 2 | 16 | 13-41 | 5 |