Arber presents the official costumes of the national team of Ukraine at Euro 2020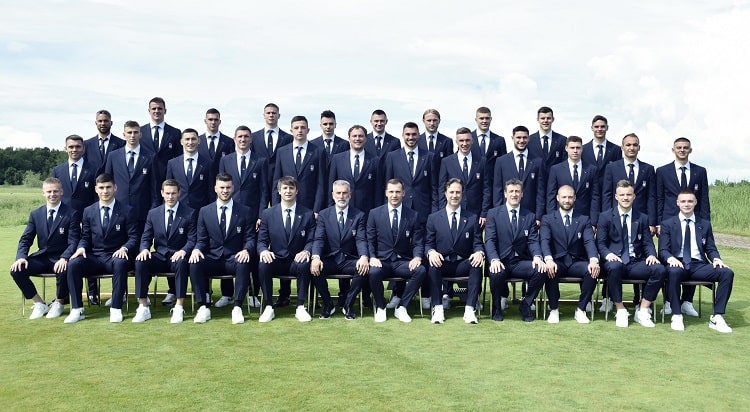 ARBER is the official fashion partner of the national football team of Ukraine and the delegation of the Ukrainian Football Association for Euro 2020. This project is a continuation of long-term cooperation, in which ARBER wore the legendary national teams of Ukraine at the successful 2006 World Cup in Germany, home Euro-2012 and Euro-2016.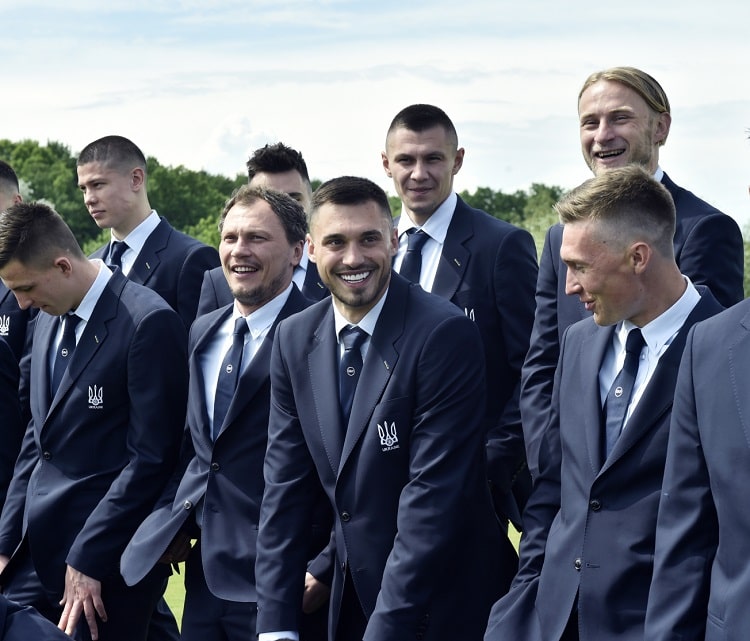 Photo by ARBER
The partners approached the creation of official costumes for the national team and UAF with great inspiration. UAF President, UEFA Executive Committee Member Andriy Pavelko, national team head coach Andriy Shevchenko, ARBER brand management and representatives of leading Italian brands of quality materials, who are real experts in elegant business style, took part in their creation.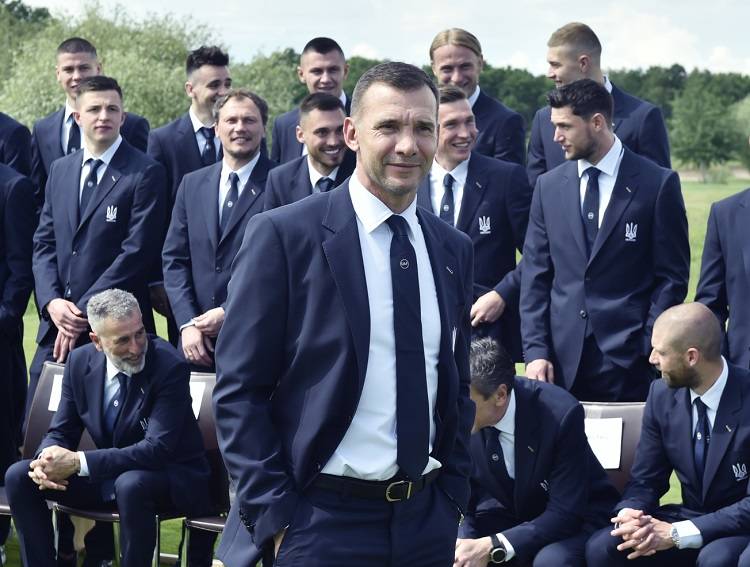 Photo by ARBER
For the official costume of the national team, the ARBER team selected an innovative fabric from the company DRAGO, which specializes in the production of materials for creating suits using bespoke technology. This is a new fabric made of high quality 100% wool (S'140) with innovative bistretch technology (stretches in all directions), which provides high comfort in movements, breathability and does not wrinkle.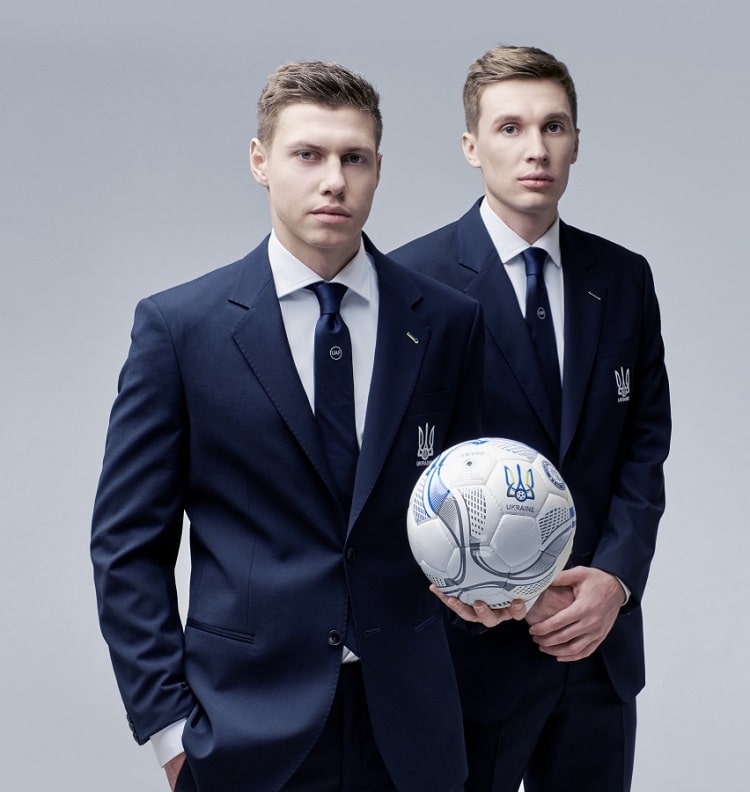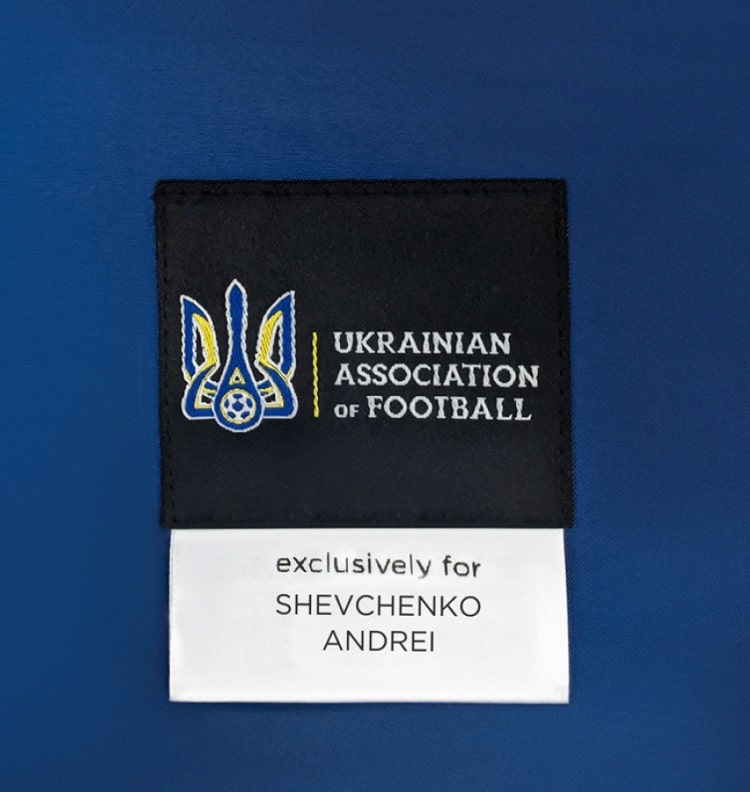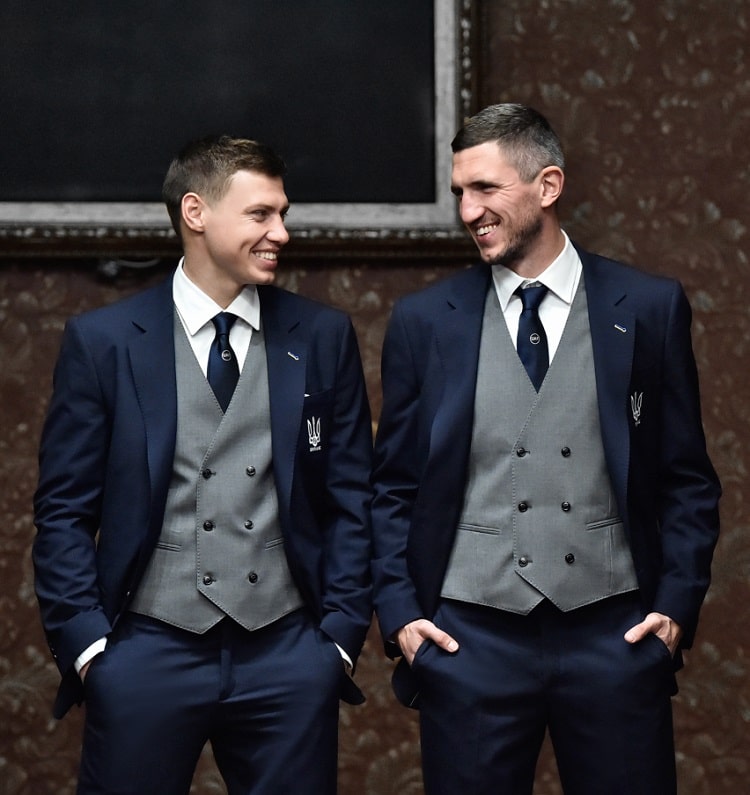 Photo by ARBER
A comprehensive approach to the formation of the details of the national team suit was used:
individual models (patterns) of the jacket and trousers, created on the basis of the wishes of the head coach of the national team;
contrasting buttonhole on the lapel of the jacket in the colors of the Ukrainian flag;
the lining and edging on it are also in blue-yellow colors;
a pronounced light UAF logo on board the jacket;
scarf in the breast pocket in the color of the logo on the jacket for an elegant combination;
branded sewn label UAF on the substrate;
sewn label with the name of the owner of the club suit;
UAF embroidery on the tie in the color of the logo on the jacket;
embroidered UAF logo on the vest;
buttons with the inscription Ukraine;
protective mask made of costume fabric, UAF logo, name and surname of the football player.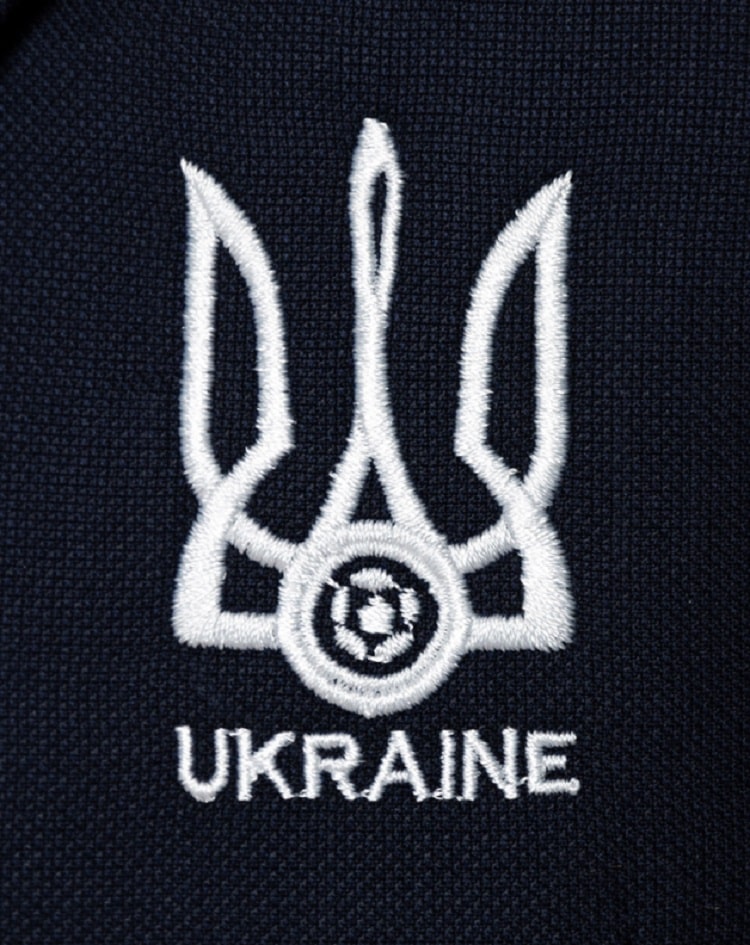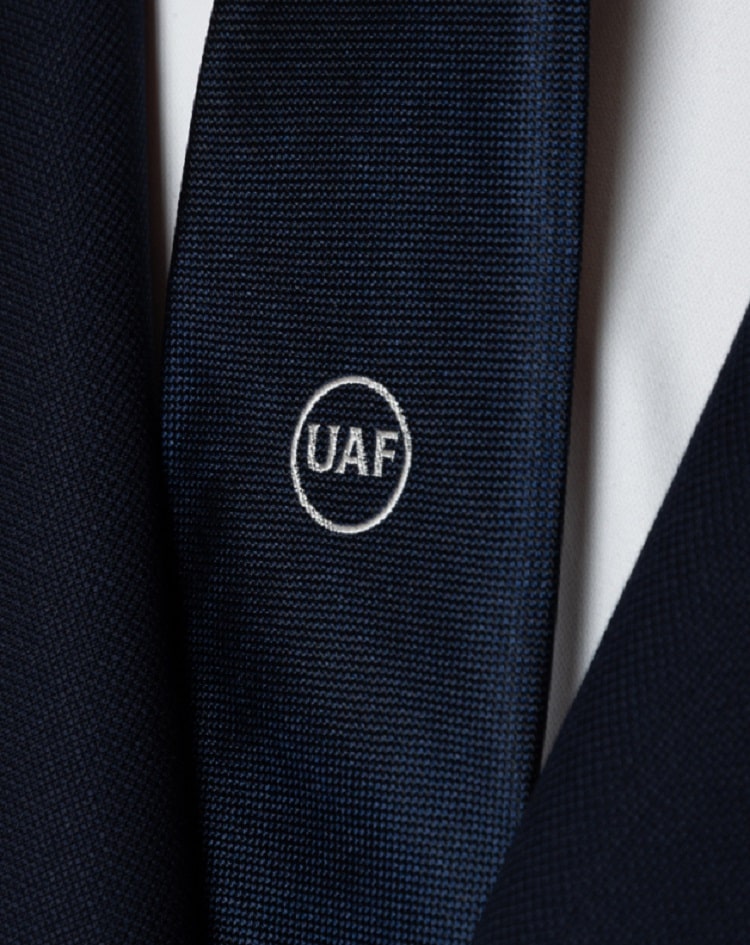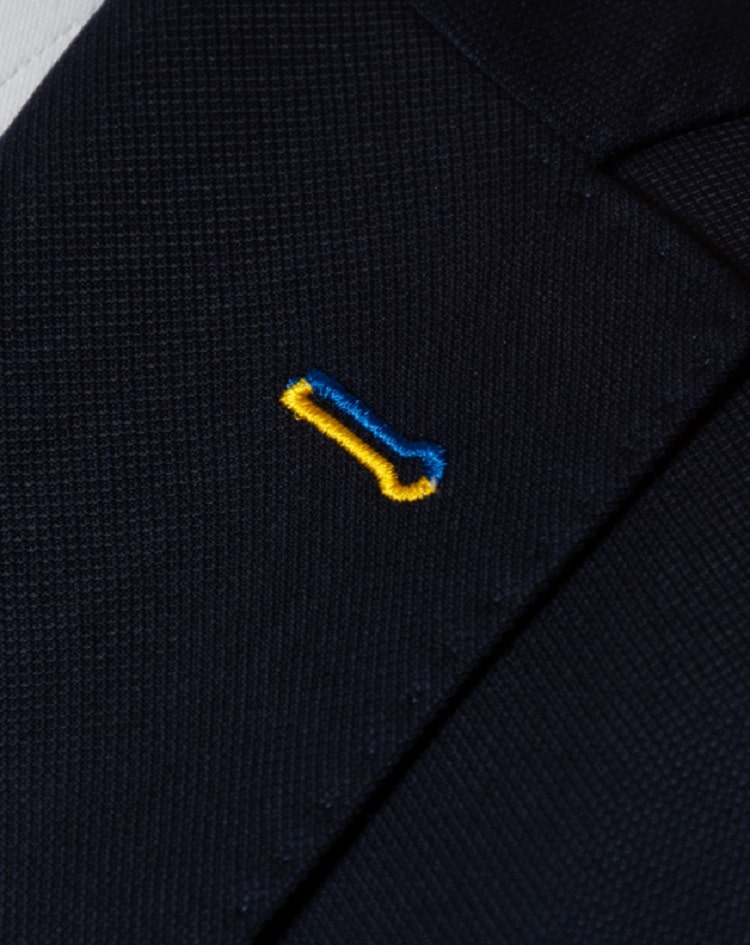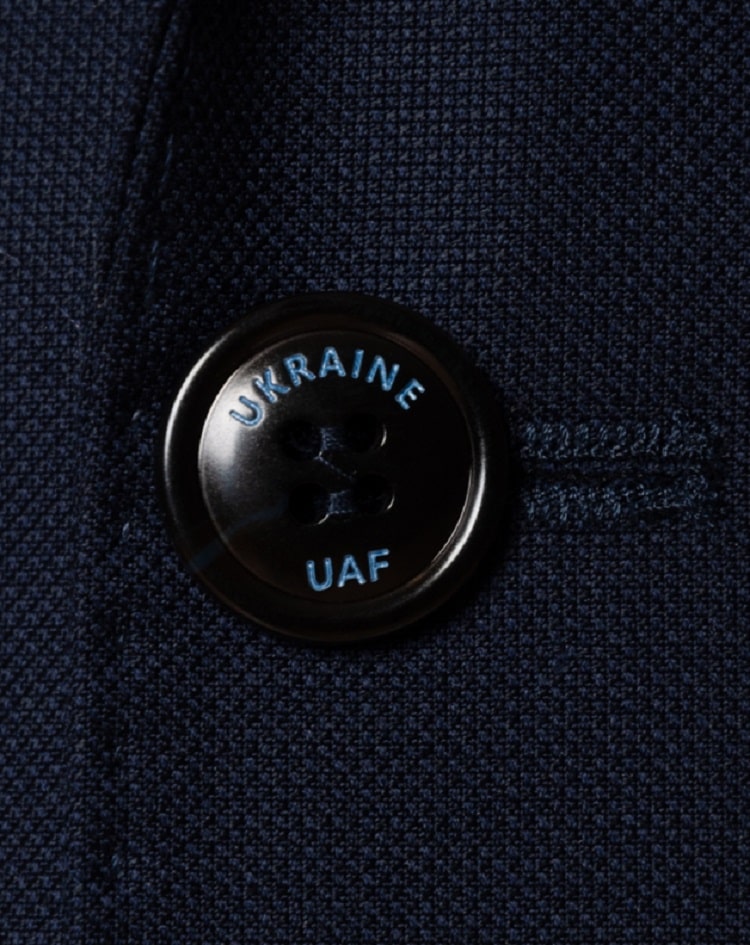 Photo by ARBER
The classic blue color and the chosen texture of the fabric correspond to the latest trends of modern business fashion. The set of the collection of members of the national team includes:
blue suit with a straight lapel and a hidden pocket with a modern cut;
white and blue shirts;
blue tie;
gray textured vest;
white t-shirt.
Thus, there is an opportunity to change the style and comfort of formal wear of the team through various combinations: using a vest, T-shirt or blue shirt.
The national team of Ukraine has already left for Euro 2020 in official suits from ARBER. We hope that the impeccable appearance will be another factor in the successful performance of our players at Euro 2020.