Ruslan Malinovskyi: I hope we will have a chance to rehabilitate at this tournament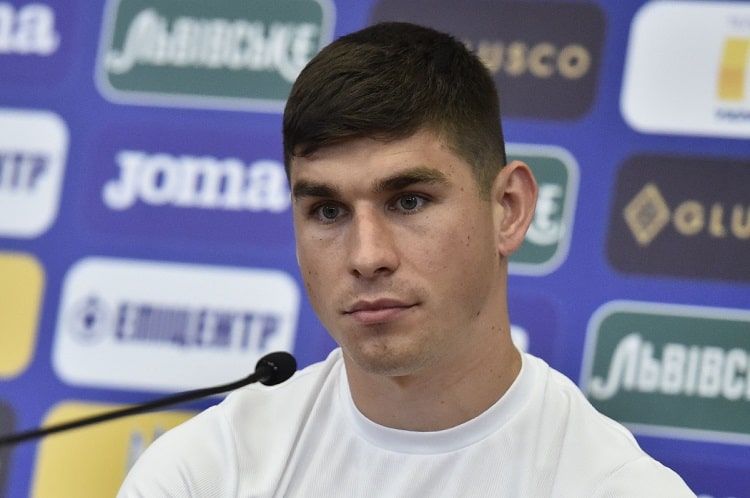 Players of the national team Oleksandr Zinchenko and Ruslan Malinovskyi took part in the regular press conference held today at the Ukrainian Media Center in Bucharest.
Here are the answers to Ruslan Malinovskyi's questions.
- After the victory over North Macedonia, Heorhii Bushchan said that there is one step from love to hate. Have you felt it now?
- I think that in football it is always like that - after successful games there are bad matches. This attitude on the part of the fans is natural. We wanted to play differently, but we may not have shown our best football. I'm sure we could have played much stronger in these three matches.
- How difficult a season could have influenced the fact that the national team did not show its best football?
- Regarding the season - I never put the national team and the club on the same level, these teams play different football. As for the physical condition - we completed even more running job, than Austria, in 90 minutes. It is necessary to take in a complex - we made a lot of mistakes, made wrong decisions. Rivals were the best in those moments where the difference was made, in particular, in set pieces.
But we still have a chance, we will hope for the best. Let's draw conclusions and move on.
- If you want to know what kind of friend you have, you have to go through a difficult situation with him. You look each other in the eye, can we now say that we have a real team?
- Yes, we have a team, no matter what. All the guys are upset, all self-critically evaluate their own game. But the team is there, no one is offended by anyone, we stick together.
- In the third place competition, Finland team are already behind Ukraine. You may have to play France in Bucharest. How do you see this possibility?
- If we have to play with France - then it will be France. We have already met with them, it is a fantastic team. But first we have to wait for the results of today's and tomorrow's matches.
- Ukraine is among the youngest teams at the tournament, maybe you will show the best in the next tournaments?
- Probably, we can argue with you after our performance yesterday… Yes, we have a young team that has very great potential. What will be the national team in a few years - no one knows.
I repeat, the potential of our youth is very strong, there are also experienced guys. This alloy usually interacts well on the field.
- How did you sleep that night and did you ask yourself what was wrong on the field?
- I slept hard. I think everyone had such thoughts, but we need to talk about the team. All the guys gave a lot of strength. I feel devastated, but at the same time there is a feeling that I could have done more. But we have to speak for the team, we as a team could have done more yesterday.
- You play for a powerful club,'you have high expectations of fans. How do you evaluate your own performance at this championship?
- Of course, as I said, football in the national team and in Atalanta is different. I had high expectations from this Euro. But I did not show my maximum in the tournament, I feel I can give more to the team. I know that the whole of Ukraine supported us.
As for yesterday's match - the issue of dedication, physical fitness, I think, should not be discussed, we lost for other reasons. I hope we will have a chance to rehabilitate at this tournament.