The results of Artem Besedin's medical examination became known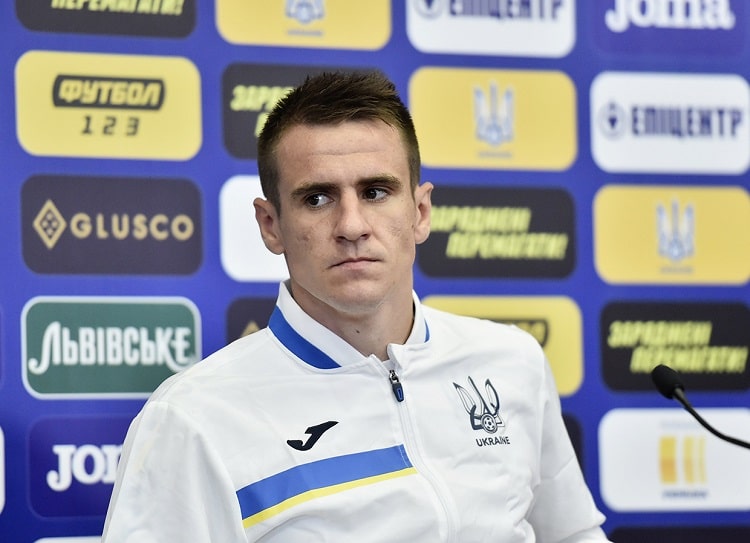 President of Ukrainian Association of Football, member of the UEFA Executive Committee Andrii Pavelko commented on the situation with the striker of the national team Artem Besedin.
"At night after the match we were on the road, in the morning we returned with Artem to Kyiv," Andrii Pavelko said. - Artem drove home, changed his clothes and, accompanied by UAF doctors, immediately went for an examination. He is a fighter and said that even if he returned everything, he would not remove his leg and would still go to the end for the victory of our team. This is the manifestation of his true human and fighting qualities. We hope that the operation will not be necessary, everything will be fine, and if the doctors allow - we will organize a trip for him and his wife to the game of the national team of Ukraine with England, so that he was close to the team".
Artem Besedin was injured during yesterday's Euro 1 round of 8 match against Sweden(2: 1 in extra time).
After the match the decision was made to send Besedin to Kyiv for examination and medical treatment. This morning the charter with Artem on board landed in the capital of Ukraine. After the examination, it became known that Artem avoided rupture of the knee ligament. However, there is a partial tearing of the cruciate and lateral ligaments, as well as serious damage to the process of the tibia. After a detailed examination, it will become known how much time the player will need for rehabilitation. Doctors predict that it will take three to six months.