UAF and US Soccer leaders held a working meeting in the USA

A delegation of the Ukrainian Association of Football led by its president and UEFA Executive Committee member Andrii Pavelko paid a working visit to Chicago and Washington.
During the trip, UAF representatives discussed a number of issues of cooperation with colleagues from the US Football Federation. The meeting was also attended by UAF first vice presidents Oleksii Mykhailychenko, Anatolii Demyanenko and Vadym Kostyuchenko, UAF vice president and general secretary Yurii Zapisotskyi, UAF legal department director Ihor Hryshchenko, US Soccer general secretary Will Wilson, US Soccer sports director Ernie Stewart and US Soccer development director Dan Russell. The main topics of discussion were the development of cooperation in women's and youth football, plans for friendly matches between national men's, women's and youth teams, infrastructure projects, experience in VAR system implementing, as well as the organization of joint training camps for children in Ukraine and the United States.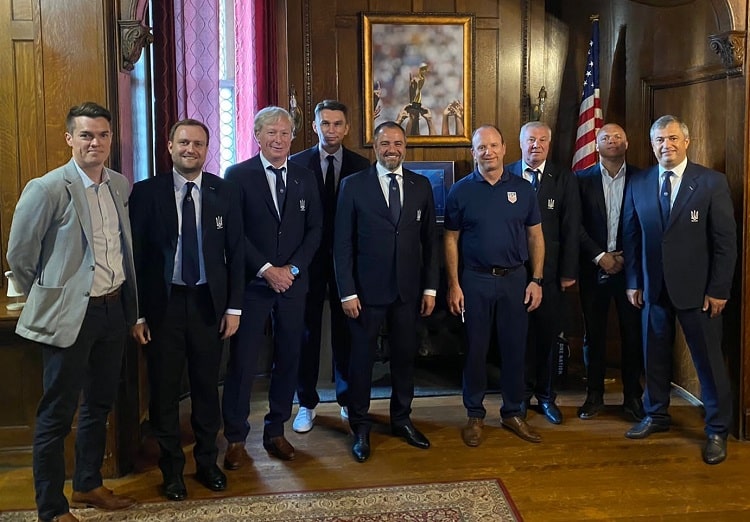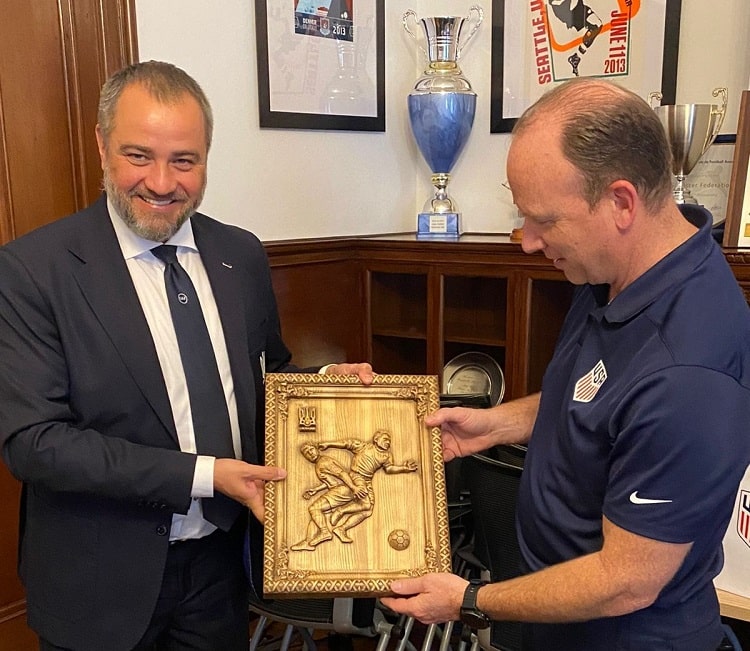 Photo by UAF
Significant interest in such youth camps has already appeared in the Ukrainian diaspora in the United States. For example, in Chicago, where during the trip UAF representatives had the opportunity to talk with students of the Trident Academy and its founder, a native of Lviv Andrii Havrylyshyn. Trident is an extremely successful project, which is confirmed by the confident victory of their team at the World Futsal Championship 2019, and a very popular football school, which is chosen by mane Ukrainians as a place, where their children can train and grow as future footballers. UAF leaders presented souvenirs with Ukrainian symbols to children and school coaches. Also, at the Trident Academy, UAF representatives had the opportunity to meet with well-known in the United States Ukrainian player Dmytro Kovalenko.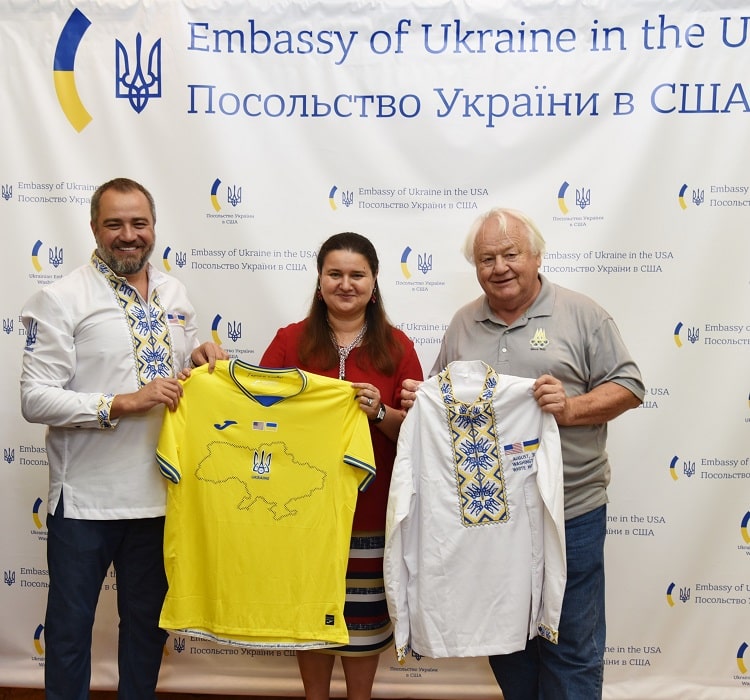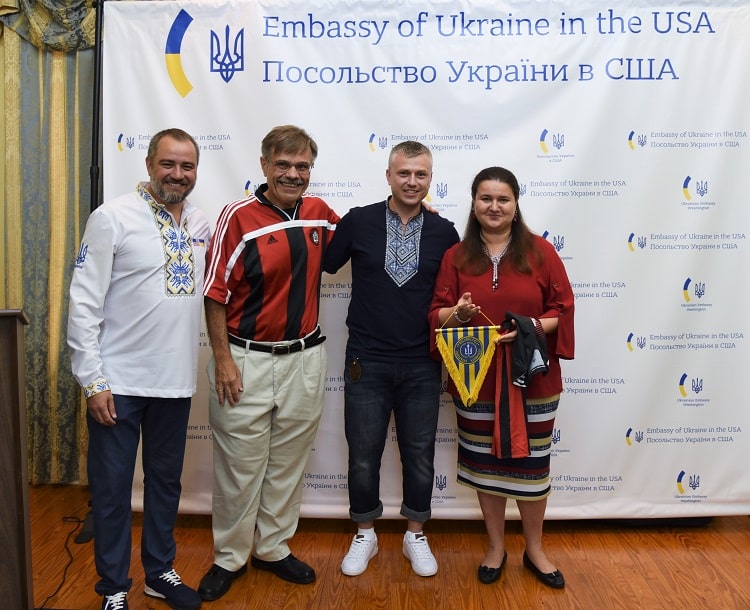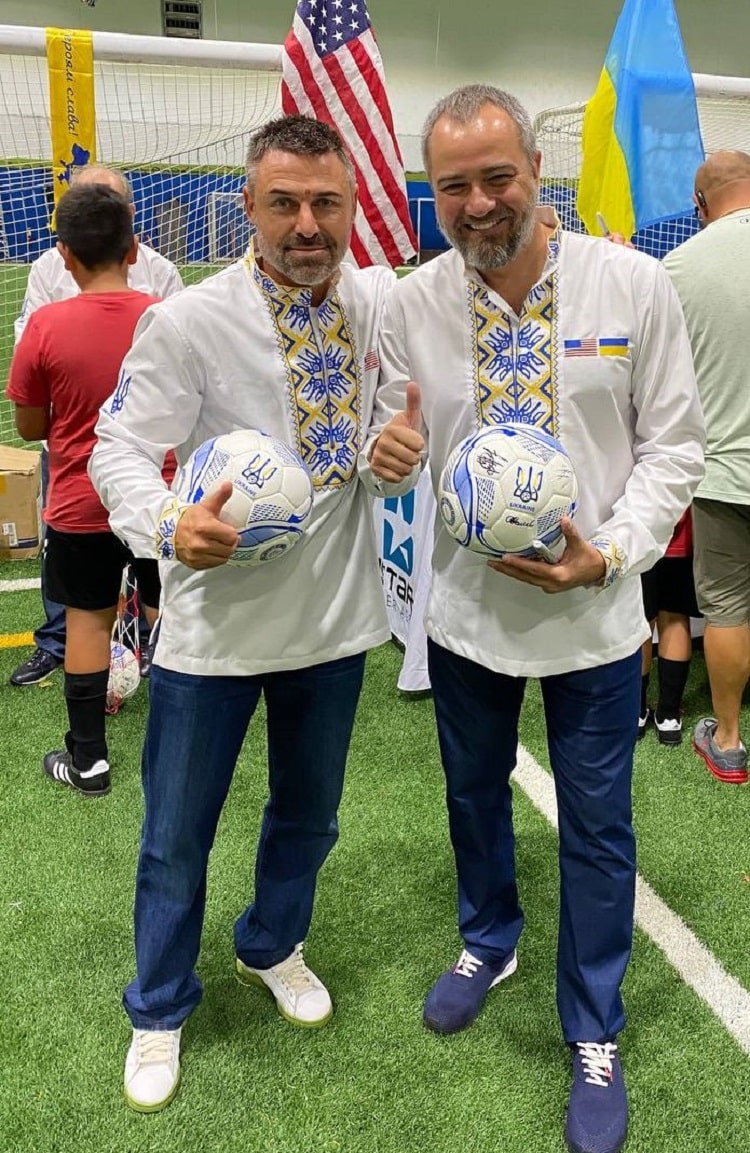 Photo by UAF
A warm welcome awaited Ukrainian delegation at the Embassy of Ukraine in the United States in Washington. During the meeting, UAF leaders had the opportunity to discuss various areas of cooperation with Ambassador Extraordinary and Plenipotentiary of Ukraine to the United States Oksana Markarova and representatives of the Ukrainian diaspora in the United States, president of the Ukrainian Sports Center of America and Canada Myron Byts, president of the Washington bureau of the Ukrainian Congressional Committee of America Mykhailo Savkiv, representatives of the Ukrainian Trident Sports Center Yevhen Lutsiv and Roman Chepryniak and many others.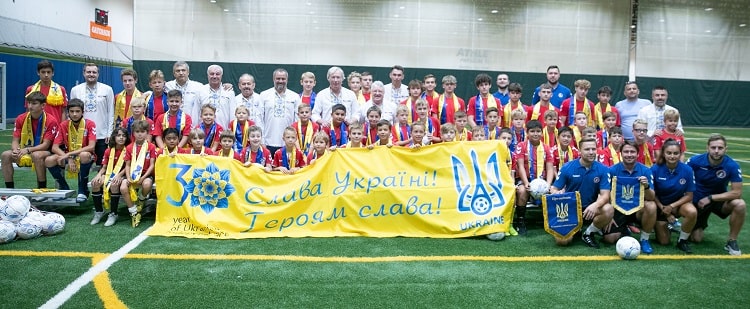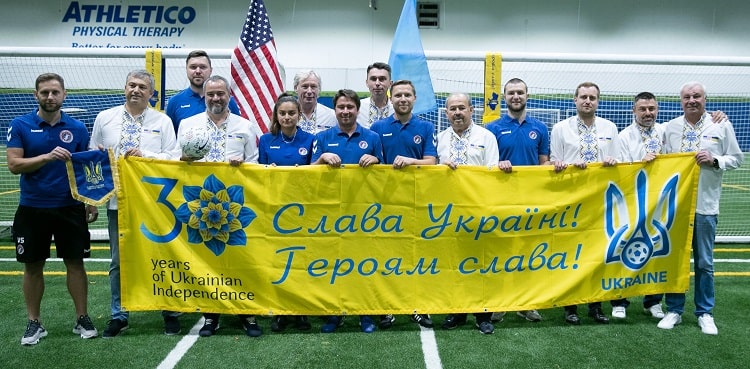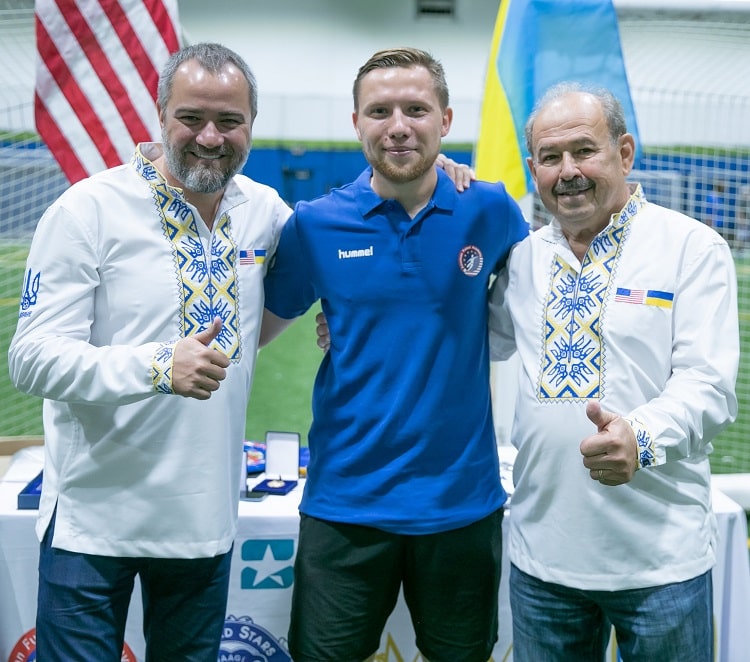 Photo by UAF
Andrii Pavelko congratulated Ukrainians of America on the 30th anniversary of Ukraine's independence, thanked them for the strong support of the national team during Euro 2020 and presented the shirts of players with a map of indivisible Ukraine and a motto «Glory to Ukraine! Glory to the heroes!».
UAF leaders also attended a mini-football tournament between Ukrainian diaspora teams organized by the Embassy of Ukraine in the United States.