Become a pro with the best cybers in the country: a cyber football course at ESportsBattle Academy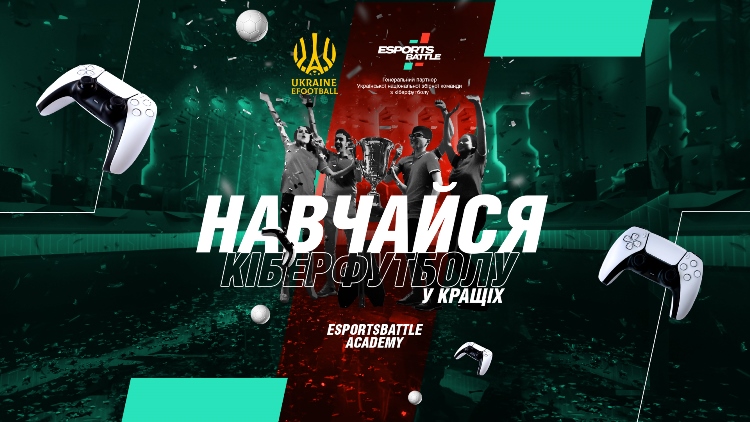 Cyber ​​football, like traditional sports, requires constant effort and training. And it's important to understand that playing alone at home is not enough to become a pro in a short time.
Beginners mostly choose self-education, because the Internet today allows everyone to find information, online courses, videos with life hacks. But for the most part, self-education cannot meet all educational needs, it lacks systematization, discipline, and mentoring control. The truth is that becoming a successful e-athlete is possible only through regular training, finding new chips and practicing skills in playing with opponents.
In Ukraine, novice e-athletes have the opportunity to improve their skills and gain new knowledge under the mentorship of the best practicing e-athletes in the courses of the educational platform ESportsBattle Academy.
The platform's cyber football course is held online in small groups of two to four people, as well as in the form of individual lessons. The programs are suitable for players of different levels, because the academy develops classes based on individual wishes, strengths, areas of student growth and goals. In the lessons, students not only play, but also consider examples of matches, practice various techniques, receive personal advice from teachers.
At the academy you can choose not only cyber football, but also cyber basketball.
More about the academy, training programs and study grants - on the official website of ESportsBattle Academy: https://esportsbattle.academy.
ESportsBattle Academy Is an educational platform for novice gamers in various e-sports disciplines and e-sports professionals.
The Academy is supported by the Ukrainian Electronic Football Association and the largest e-sports platform in Ukraine - ESportsBattle.
Follow the news of the academy on social networks:
Instagram | Facebook | YouTube
Site https://esportsbattle.football/