Alexander Petrakov: "We will fight for a ticket to the end, I promise"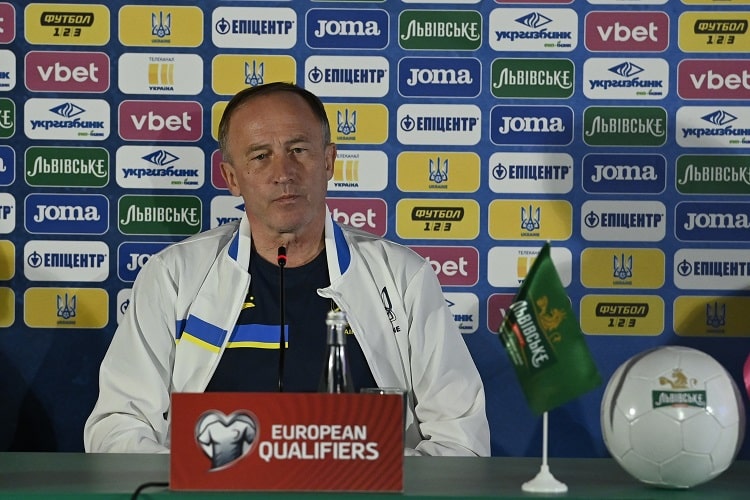 V. o. head coach of the national team of Ukraine Oleksandr Petrakov answered questions from the media during a press conference after the match with the team of Bosnia and Herzegovina (1: 1).
- Did you have such an attitude - to sit down? Is it a consequence of fatigue?
- There was no such installation. During the break, we told the guys not to sit deep. It's fatigue. I have no questions for the players, I thanked everyone. The boys are upset. Then we will analyze the mistakes, draw conclusions.
- Fans in Lviv chanted your name during the match. How did you feel?
- It was a surprise for me. After people shouted my last name, to play 1: 1 - in the soul somewhere even ashamed. Many thanks to Lviv and the fans, I did not expect such a reception.
- After Konoplyanka stopped being called up to the national team, we have no left midfielders. Tsygankov and Marlos tried there. Are there really no footballers in Ukraine who can play in this position?
- Do you not like how Tsygankov plays? This is Ukraine, not France, not Italy. We have an average championship. We use available resources. There are young guys, I look after them. They are growing, but not yet ready to play for the national team.
- Dovbyk's appearance was suggested. Why didn't he go out on the field?
- This is my intuition. I am the head coach, released Sikana. Made a mistake. But if he had scored, everyone would have spoken differently after the match. And if Dovbyk came out, and he also didn't succeed ... The coach has to decide and take risks. I was hoping for Sikan, I thought he would help. He is 20 years old, still ahead.
- Are you satisfied with the way out to replace Bulets and Sidorchuk?
- I have no questions for the guys. They did everything they could. We will prepare for the battle of Bosnia and Herzegovina.
- Yarmolenko is the real leader of the national team. Can he break Shevchenko's record for goals for the national team?
- It is necessary to ask Andrey. Yes, he is a leader both on and off the field. May God give him health ...
- Ukraine remains second in the standings. Have you considered possible options? How do you assess the chances of the national team?
- I'll be honest, I didn't count anything, I didn't even think about it. Just watched the match Kazakhstan - Finland, when they went to this game. The Kazakhs came out on us with burning eyes, and then lost two fights, didn't even fight. Neither with Bosnia and Herzegovina, nor with Finland. Odds? We will fight to the end, that's what I promise you. All the guys understand that.