Scorers of the national team of Ukraine: Yarmolenko continues the pursuit of Shevchenko, and Yaremchuk has already reached the sixth place in the ranking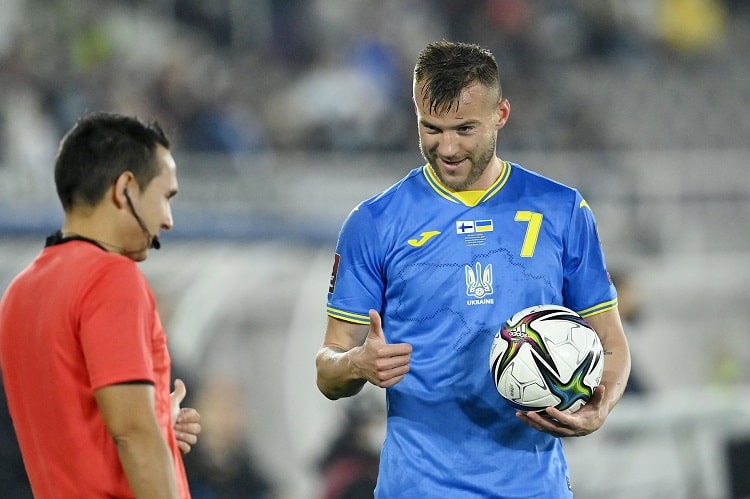 After two October matches of the qualifying tournament for the 2022 World Cup, there were some changes historical table of the best scorers of the national team of Ukraine.
Andriy Yarmolenko, who also scored for Finland - 2:1, and Bosnia and Herzegovina - 1:1, continues the chase for the leader of the register Andriy Shevchenko. Yarmolenko already has 44 goals scored by the Blue and Yellows, and Shevchenko has 48 goals.
For Roman Yaremchuk, the ball scored in Helsinki became the 12th in the national team. The Benfica forward has overtaken Serhiy Nazarenko (sixth position), but is ahead of the ex-Dnipro player by additional indicators: Yaremchuk reached this mark in 34 matches, and Nazarenko - in 56.