UAF leaders visited the paratroopers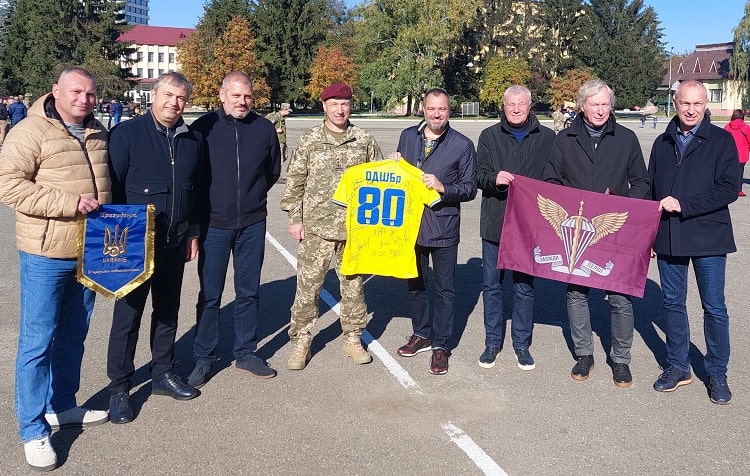 On the eve of the match between the national teams of Ukraine and Bosnia and Herzegovina in the selection of the 2022 World Cup, the leaders of the Ukrainian Football Association met with servicemen of the 80th separate airborne assault brigade of the Armed Forces of Ukraine.
Some of Ukraine's defenders were visited by UAF President, UEFA Executive Committee member Andriy Pavelko, UAF First Vice Presidents Oleksiy Mykhailychenko, Anatoliy Demyanenko, Oleh Protasov, Vadym Kostyuchenko and UAF Vice President and Chairman of the Regional Football Association Oleksandr Shevchenko.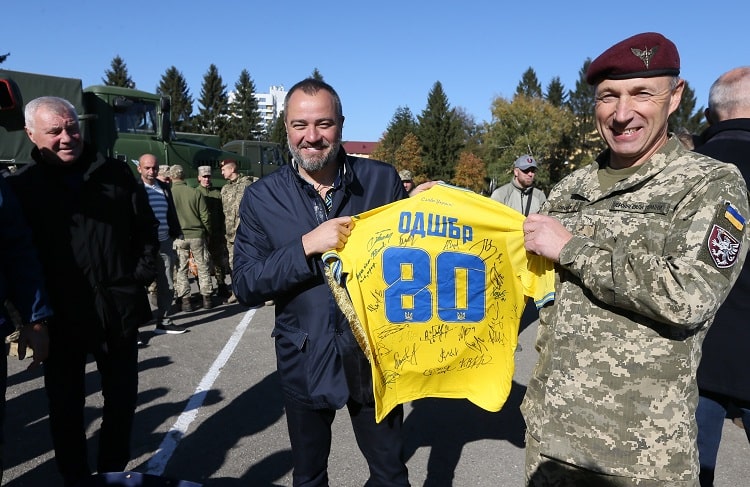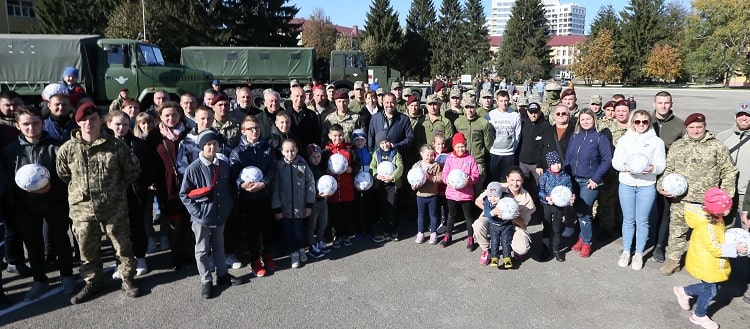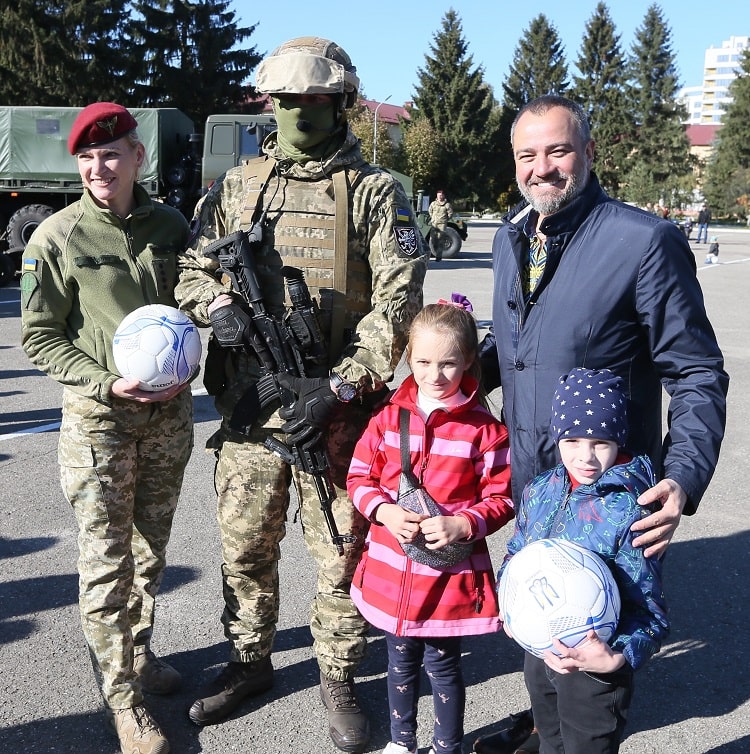 Photo by Yevhen Kraws
The guests of honor first of all honored the memory of the fallen military units near the memorial, which is located on the territory of the 80th ODShBr. Then the unit commander, Colonel Volodymyr Shvorak, conducted a small tour for the UAF delegation, during which guests could also observe the training of soldiers. Then the representatives of the association had the opportunity to talk to the soldiers and members of their families, who also came to meet, in particular, with the children of our defenders.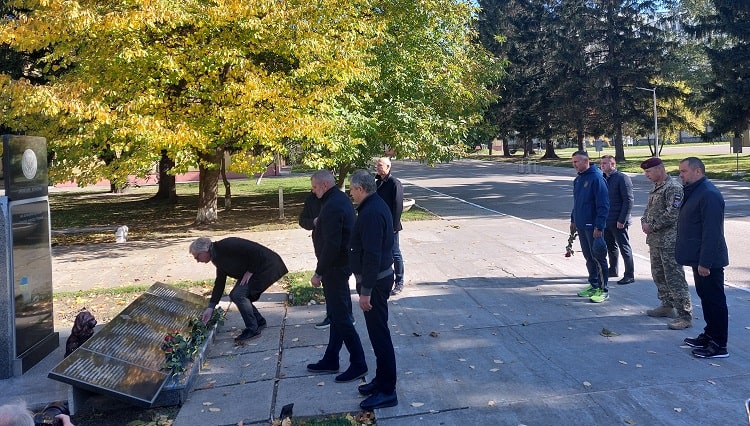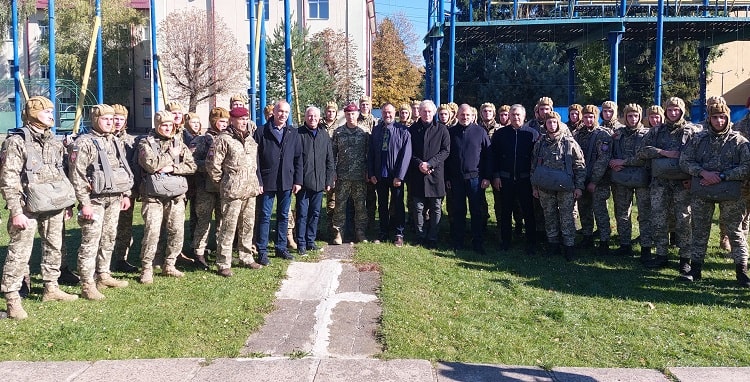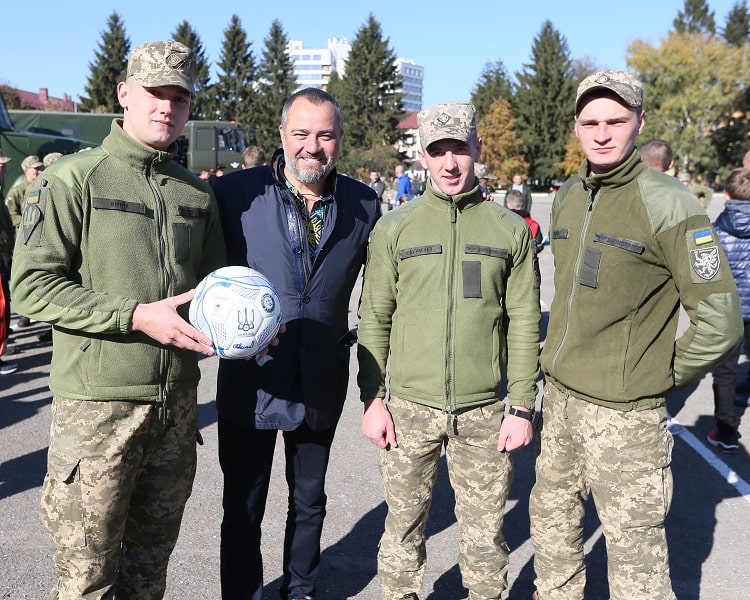 Photo by Yevhen Kraws
In memory of the friendly meeting, the UAF leaders presented the kids with balls, and their military parents - memorable gifts and handed tickets for the match of the national teams of Ukraine - Bosnia and Herzegovina.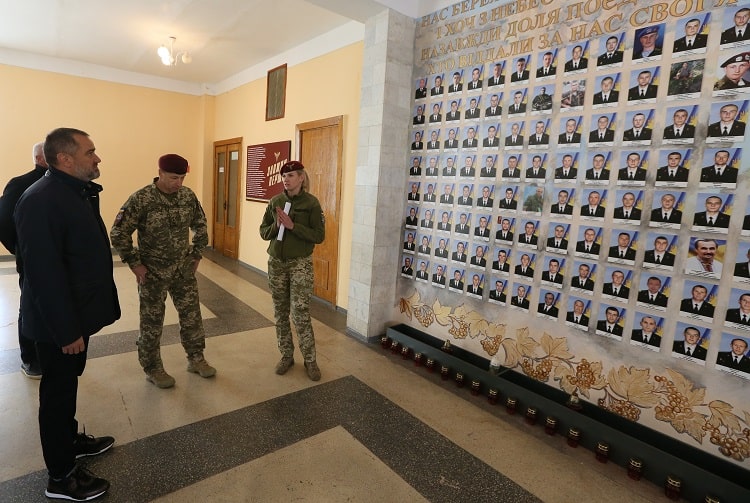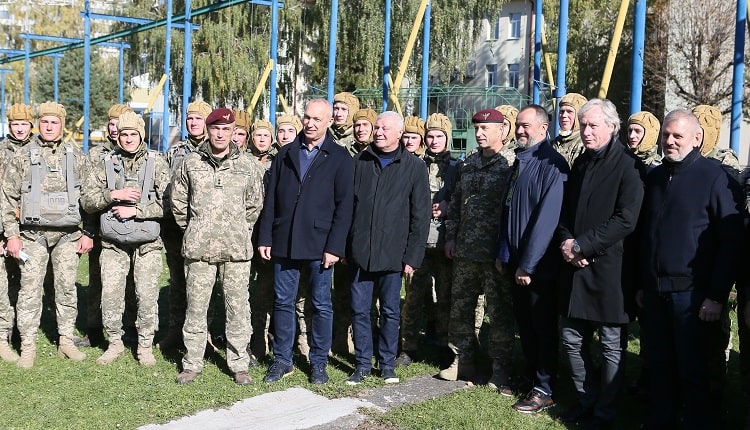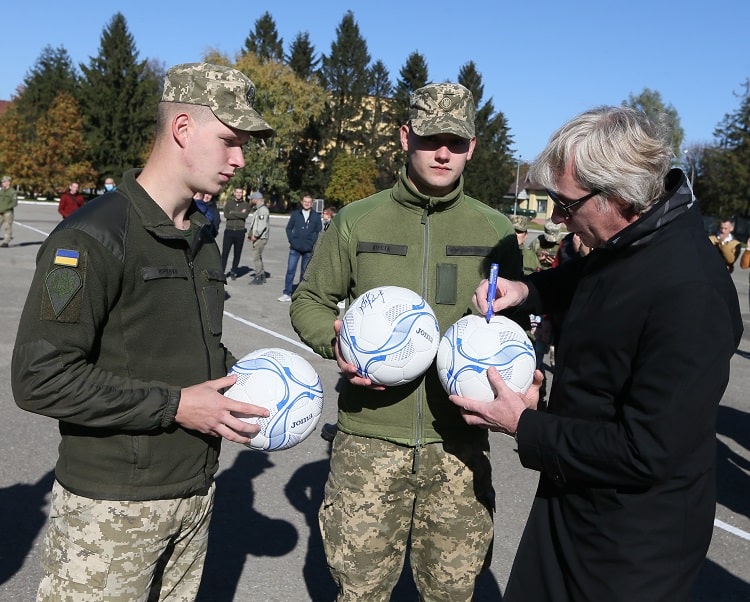 Photo by Yevhen Kraws
"It is always a pleasure to meet our defenders, extremely brave people who are ready to sacrifice their lives and health every day for the sake of preserving peace in Ukraine. They deserve the highest respect and support! Thank you to the commander and all the servicemen of the brigade for the peaceful sky over our country and the warm welcome. We are proud of you and always ready to help and support! " - Andrey Pavelko noted during visit of the 80th ODShBr.