Andriy Pavelko presented the national team flag from the soldiers from the front line to inspire the team in the playoffs for the 2022 World Cup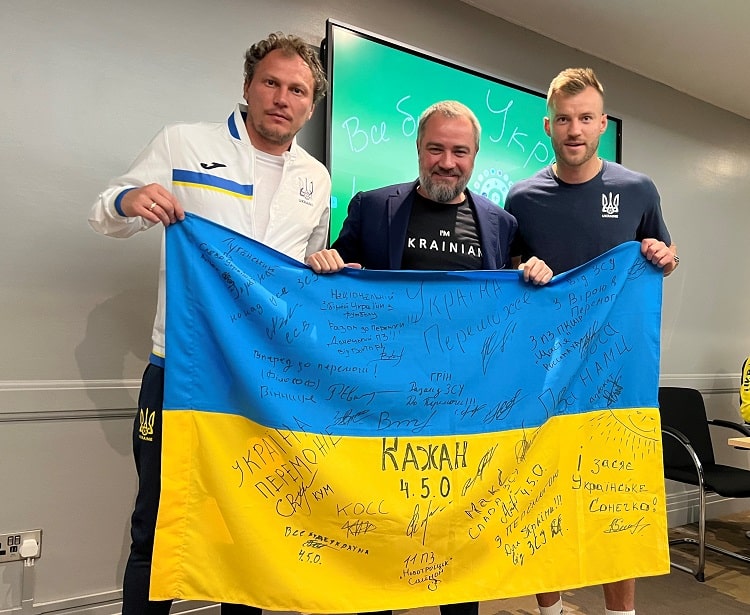 President of the Ukrainian Football Association, head of the UAF Coordination Center Andriy Pavelko met with football players and the coaching staff of the national team on the eve of the match with Scotland in the playoffs for the 2022 World Cup.
A pleasant surprise for the team during the conversation was a gift given to the players by the UAF leader - a state flag with autographs and wishes from the soldiers who are now defending Ukraine's independence at the front.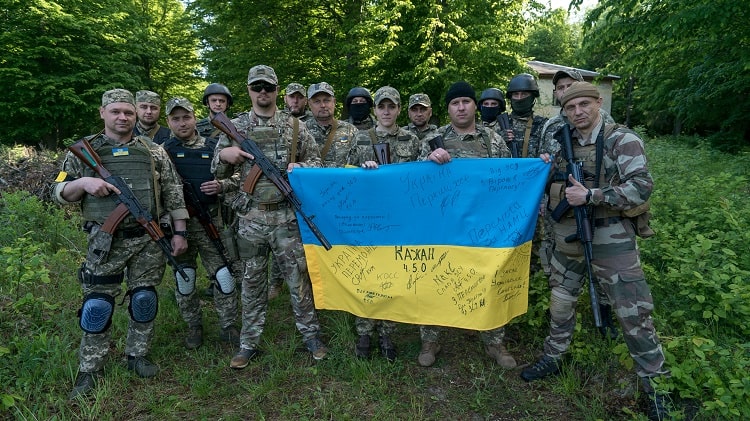 Photo of UAF press service
The military handed over this flag to Andriy Pavelko when he visited them in May. According to the president of the UAF, the defenders of Ukraine asked him to personally give the state flag presented to them to the national team to transfer the energy of bravery of the Armed Forces of Ukraine and help the team prepare for a responsible fight. The footballers, in turn, asked to give our heroic soldiers a huge thank you for such a valuable gift. Before the match with Scotland, the players hung this flag in the locker room to be inspired by the courage of Ukrainian soldiers before entering the field.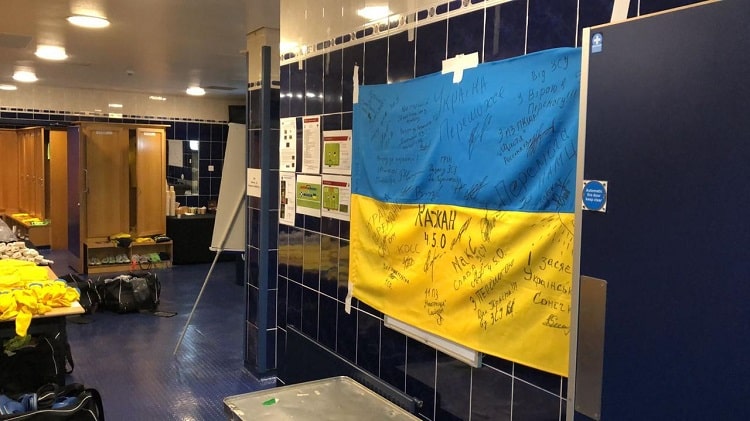 Photo of UAF press service
We will remind that following the results of a duel with Scots the national team of Ukraine won a confident victory with the account 3: 1. "The team thanked the brave military for giving it a national flag with wishes from the front line, which I had the honor to personally hand over to the team the day before the match. This connection between the guys from the front and the national team at Hampden Park in Glasgow, the powerful energy of the unity of millions of Ukrainians, fueled by the blue and yellow stands in the stadium, inspired the country's main team to succeed! " - Andriy Pavelko noted after the game.