Dmytro Riznyk: "We played to win. Small moments, but not scored "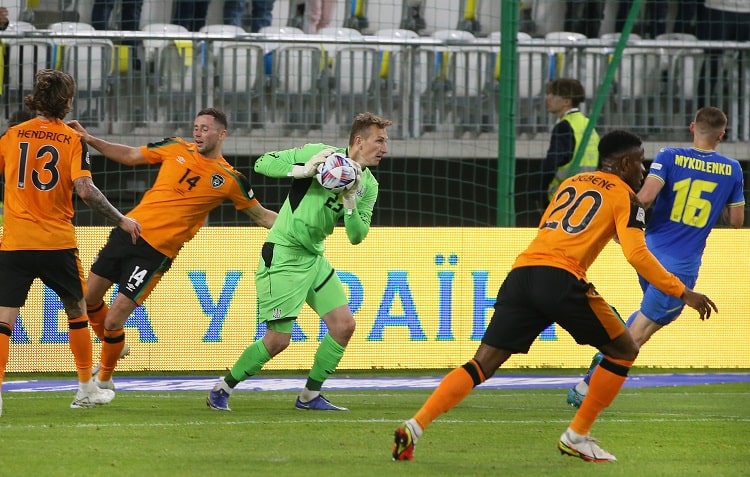 Goalkeeper of the national team of Ukraine Dmytro Riznyk commented on the result of the home match against Ireland (1:1) in the League of Nations, which became his first match for the main team of the country in official tournaments:
- Thank you for the congratulations, because to play for the national team in an official meeting is a dream for every football player. I am very happy.
- How fair is the score 1: 1?
- I think that the score is natural, because the opponent, like us, had moments. The game went in waves, here and there.
- In the 25th minute, Ruslan Malinowski asked for a replacement. How did this loss of staff affect the team?
- Nothing, the main thing is the health of the football player. We have good guys who can replace him. This did not affect the game.
- Regarding the missed goal. How did this happen?
- I don't know, you have to watch the reruns. I can't say anything on the living track.
- Our captain, Andriy Yarmolenko, has finally returned. Did his appearance on the field inspire the team?
- In each team, the authority of the captain is important. This is the setting for the game, and everything else. Andrew is the leader on the field, he proved it, contributed to the goal.
- Yarmolenko assisted Artem Dovbyk with his right foot. Has his rights become much stronger?
- He has two strong legs.
- Why did the national team of Ukraine calm down a bit after equalizing the score?
- I don't think so, we played to win. There were moments, but they didn't score.
- Do you think it will be possible to keep the first place in the group of the Nations League?
- This is football. Let's play, try to keep the first place. We will fight for him.