Attention fans! Information on tickets for the match of the women's national team of Ukraine with the teams of Scotland and Hungary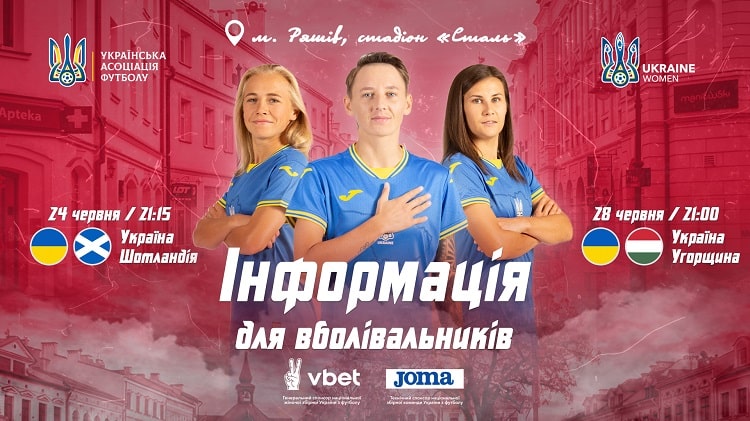 The sale of tickets for the qualifying matches of the 2023 World Cup among women's national teams Ukraine - Scotland and Ukraine - Hungary has started.
Both matches will take place at the Stal Stadium in the Polish city of Rzeszów. The game with the Scots will start at 20.15, and the meeting with the Hungarians - at 20.00 Central European Time.
Ticket price - 10 zlotys, for children - 5 zlotys.
The children's ticket is valid for persons under 12 years of age. At the entrance to the stadium you must have a certificate confirming the age of the child.
Tickets are available By link. To buy a ticket, you must register and log in.
Tickets will also be available on the day of the matches at the stadium box office, which will be open from 18.00 until the start whistle.