Officially. Regarding the extraordinary Congress of the UAF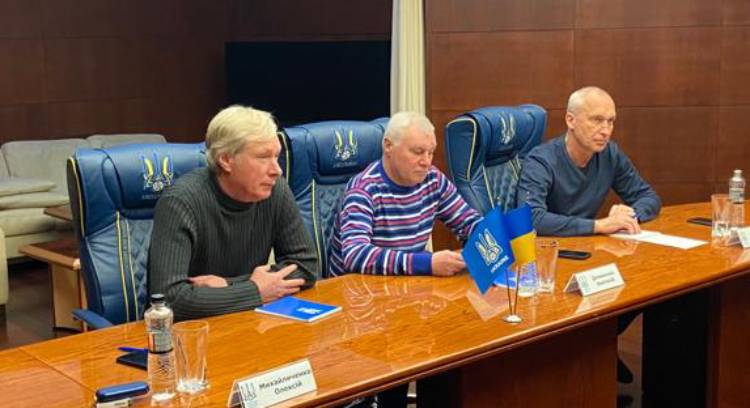 The Ukrainian Football Association began to receive proposals to hold an extraordinary UAF Congress on December 20, 2022.
We remind you that the holding of congresses is regulated by the statutory norms of the UAF, which meet the requirements of FIFA and UEFA. The UAF Charter clearly prescribes the procedure for convening an extraordinary congress, and according to it, holding an extraordinary congress on December 20 is legally impossible. After all, all decisions made at the congress, which will be held in violation of the UAF Charter, will be illegitimate.
In order to study proposals for holding an extraordinary congress to implement the decision of the UAF Executive Committee, a working group was created to check the protocols and decisions of UAF members regarding the convening of an extraordinary Congress of the Ukrainian Football Association.
The first meeting of the working group was held in the House of Football on December 7 of this year.
"During the meeting, we reviewed and analyzed the protocols on the proposal to convene an extraordinary congress, which have already been sent to the UAF. Protocols that have not yet arrived at the UAF, but were made public in the mass media, were also considered.
For those protocols that have signs of inconsistency with the UAF Charter and the charters of the respective members, we decided to send requests to the regional associations with a request to provide an explanation of these facts.
Regarding individual protocols, which have signs of gross violations of statutory norms, we will forward information to the UAF Administration with a proposal for their further consideration by the Control and Disciplinary Committee of the UAF.
In addition, we decided to contact the relevant regional authorities. We will ask you to comment on the available information about the possible influence of representatives of state authorities on the decisions of individual regional football associations regarding the convening of an extraordinary UAF Congress.
In order to prevent violations of our statutes, as well as the statutes of FIFA and UEFA, we are in constant contact with representatives of these organizations," commented its chairman, the first Anatolii Demyanenko, vice president of UAF.
The XXIII Regular Congress of the Ukrainian Football Association was held in June...