Mykhailo Mudryk became the 10th Ukrainian to play in the elite division of the English Championship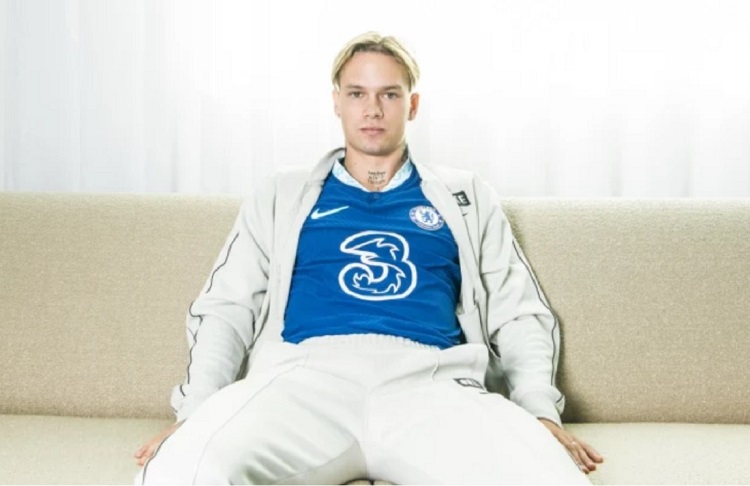 Having made his debut as part of "Chelsea" in the away match of the 21st round of the English Premier League against "Liverpool" (0:0), Mykhailo Mudryk became the 12th Ukrainian who managed to play in the English professional football system, and the 10th to shine in the elite division.
Pioneers
The first was Serhiy Baltacha, who moved to Ipswich in 1988. However, the legendary defender was not destined to play in the elite. His team played in the lower division.
But Oleksiy Cherednyk, who moved from Dnipro to Southampton in 1990, had such a chance. True, our all-rounder played in the old First Division...
Yevtushko's Flash and the Power of the Alkaline
The first Ukrainian who managed to play in the modern Premier League was defender Oleksandr Yevtushok, who briefly moved from Dnipro to Coventry in 1997.
The next Ukrainian representative in the Premier League was much more fortunate. In 1999, Oleg Luzhnyi, the iron captain of the white and blue team, moved to Arsenal from Dynamo Kyiv. In addition to the Londoners, the defender managed to play in the Premier League as part of Wolverhampton.
The legendary Dynamo tandem and Voronin
After him, in 2000, Serhiy Rebrov moved to the Premier League from Valery Lobanovskyi's Dynamo. In England, the attacker managed to play for two London clubs at once - "Tottenham" and "West Ham".
In six years, Andriy Shevchenko, Rebrov's attacking partner of Dynamo Kyiv at the end of the last century, ended up in the Premier League. The ex-coach of the Ukrainian national team moved from Milan to Chelsea.
In 2007, Andriy Voronin landed in Liverpool, who spent two seasons in the ranks of the legendary club (with a break on loan to Hertha).
New Ukrainian wave
The new wave of Ukrainian presence in the English Premier League was marked by Oleksandr Zinchenko's 2017 debut as part of Manchester City. Then there were: in 2018 — the first match of Andriy Yarmolenko for West Ham, and in 2022 — the debut of Vitaliy Mykolenko in the colors of Everton.
And so it was Mykhailo Mudryk's turn. Let's mark the date of the debut of our footballer in the Premier League in the ranks of "Chelsea" - January 21, 2023. An interesting detail: in 2018, Andriy Yarmolenko, like Mudryk, made his West Ham debut in an away match against Liverpool. True, then the Ukrainian's team conceded to the hosts with a score 0:4.
And let's not forget about Yehor Yarmoluk, who last summer moved from Dnipro-1 to Brentford and already managed to make his debut for the main team of "Bees" in the English League Cup match against "Gillingham".