The men's beach soccer team of Ukraine has started a training camp in Kyiv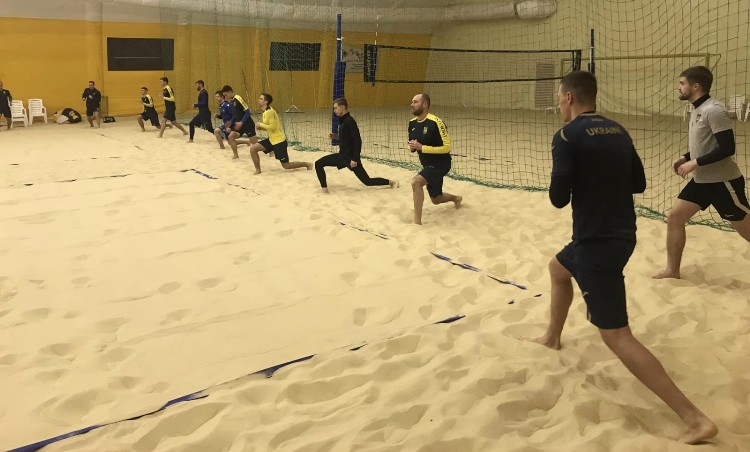 The men's beach soccer team of Ukraine has started preparations for the new season in the capital's Hydropark.
The blue and yellow teams conduct morning training in the arena of the SUNRISE Beach Sports Academy sports complex. About this Said Beach Football Association of Ukraine.
It should be noted that the upcoming season will be extremely busy and will start quite early - on April 24, the European qualification for the 2023 World Cup will begin in Spain.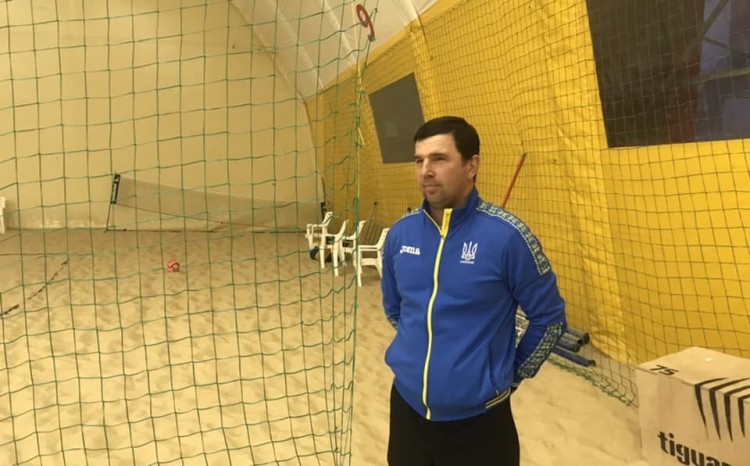 Photo of ACFU
The head coach of the Ukrainian national team, Mykola Kostenko, commented on the start of our boys' work: "This work process can be considered an engaging training session. Both experienced guys and young people who train with the national team come. Someone is absent, as, for example, Yaroslav Zavorotny today. But he has a very good reason - a son was born, which we all congratulate him on. The season will be very busy - the European selection for the World Cup, the European Games in Poland, the World Beach Games in Indonesia, the EuroLeague 2023, and the World Cup itself in Dubai await the teams.
Due to the fact that the World Cup was moved from Europe to the UAE, the European quota was reduced from five passes to four. So for now, our task is to get in shape little by little, and in April in the World Cup qualifiers to get into the top 4 in order to go to the 2023 World Cup."
Ukrainian national team player Dmytro Voytenko, who, however, did not take part in the training process, shared his opinion.
"Well-being is in perfect order. It's just that I'm going through some rehabilitation that was planned for this period. I trained last week, but I have a little problem with my back, so after rehab I will be XNUMX percent ready.
All in all, we've been waiting a long time for this — I mean, getting back on the sand. Such a difficult situation in the country now. But thanks to the Armed Forces, we are able to prepare. All the guys were ready to start, and already after the New Year Mykola Petrovych Kostenko and Oleg Anatoliyovych Primachuk organized everything, and we all met with joy and started.
We have a very busy calendar ahead of us, so the foundation needs to be laid now so that we have enough strength for the whole season," said Dmytro Voytenko.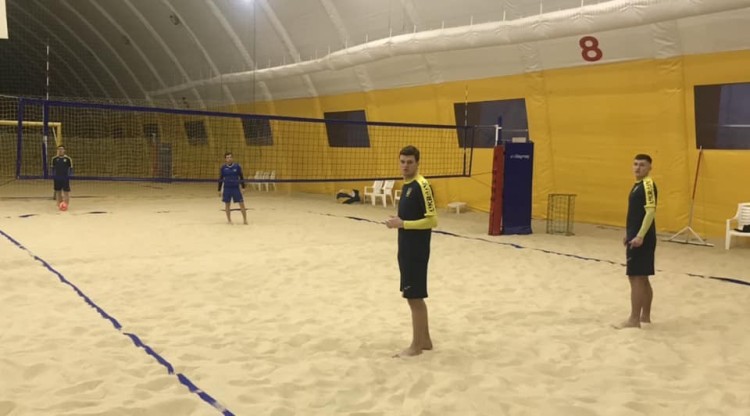 Photo of ACFU
Currently, the team trains twice a week, and from the middle of February it is planned to increase the number of training sessions to three a week.