Effective activity of inclusive football sections in Ivano-Frankivsk region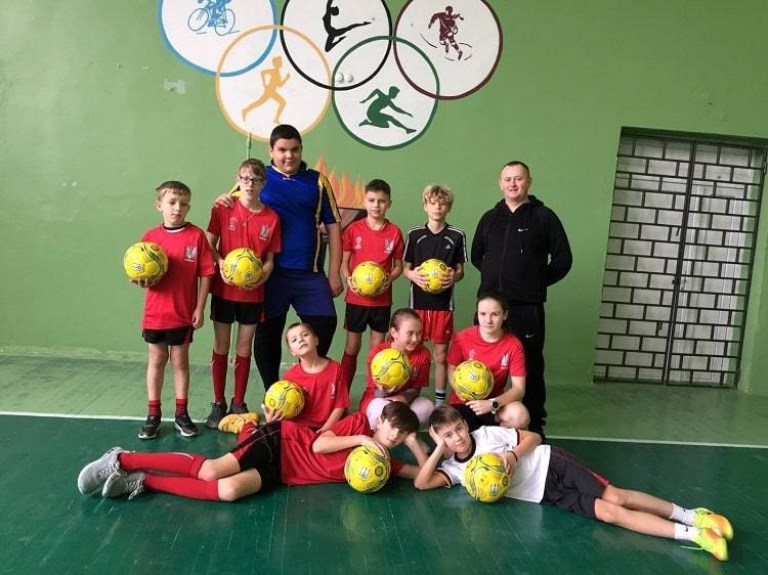 Since the fall of last year, the second cycle of classes has been held in Ivano-Frankivsk region as part of the project of the Ukrainian Football Association "Inclusive Football Sections".
3 classes for children with special educational needs have already been held on the basis of Kaluga Lyceum No. 40 (coach - Yuriy Bohdan) and Verkhovyna Lyceum (coach - Lyudmila Savchuk). 32 children who need a special approach and attention during classes took part in the activities with pleasure.
With this project, within the framework of the UEFA Mass Football Charter, the Ukrainian Football Association aims to:
— to improve the psycho-emotional and physical condition of children through their involvement in physical activities and socialization;
— to change the attitude of Ukrainian society towards people with disabilities;
— provide access to inclusive sports activities;
— to reveal children's potential;
— to unite children and adults, regardless of the peculiarities of physical and mental development.
Inclusive football sections, to which children with special educational needs love to enroll, have been opened as part of the project in the 21st community in Ukraine. Thanks to the UAF, the sections are equipped with children's football uniforms, balls and the necessary sports equipment.