The national team of Ukraine was left without Oleksandr Zubkov and Yukhim Konoply: Ruslan Rotan called up Denys Miroshnichenko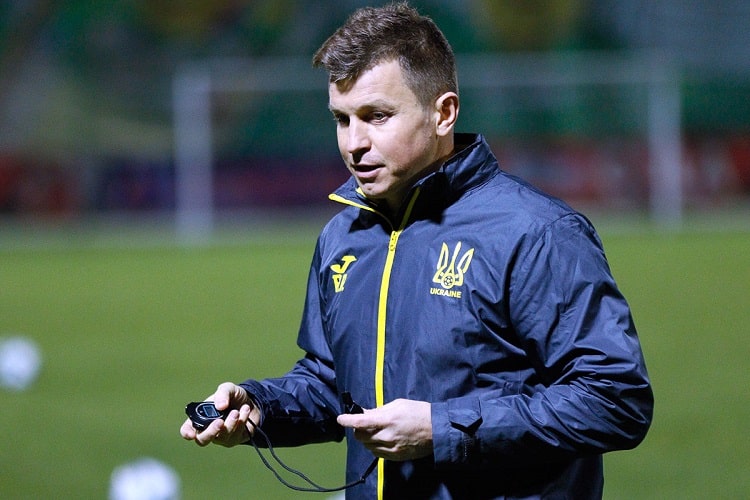 Acting head coach of the Ukrainian national team, Ruslan Rotan, transferred Denis Miroshnichenko from the previously announced reserve list of the national team to the main defender of "Alexandria".
At the same time, it became known that due to injuries they will not be able to help our national team in the opening match of the Euro-2024 selection, Shakhtar's footballers, midfielder Oleksandr Zubkov and defender Yukhym Konoplia, who were previously called up.
The roster of the national team of Ukraine
Goalkeepers: Andriy Lunin (Real Madrid, Spain), Anatoly Trubin (Shakhtar Donetsk), Nikita Shevchenko (Alexandria).
Defenders: Oleksandr Karavaev, Denys Popov (both Dynamo Kyiv), Mykola Matvienko (Shakhtar Donetsk), Vitaly Mykolenko (Everton, Liverpool, England), Ilya Zabarny (Bournemouth, England), Eduard Sobol (Strasbourg , France), Oleksandr Svatok, Eduard Sarapiy (both - "Dnipro-1" Dnipro), Denis Miroshnichenko ("Alexandria").
Midfielders: Taras Stepanenko, Georgy Sudakov, Artem Bondarenko (all Shakhtar Donetsk), Serhiy Sydorchuk, Vitaly Buyalskyi (both Dynamo Kyiv), Oleksandr Pikhalyonok (Dnipro-1 Dnipro), Andriy Yarmolenko (Al-Ain ) "Krakowia" Krakow, Poland).
Forwards: Roman Yaremchuk (Club Brugge, Belgium), Artem Dovbyk (Dnipro-1 Dnipro).
Reserve list
Goalkeeper: Andriy Pyatov ("Shakhtar" Donetsk).
Outfield players: Oleksandr Tymchyk ("Dynamo" Kyiv), Valery Bondar, Bohdan Mykhailichenko, Dmytro Kryskiv, Danylo Sikan, Yehor Nazarina (all "Shakhtar" Donetsk), Oleksiy Hutsuliak ("Dnipro-1" Dnipro), Viktor Kovalenko ("Spetsiya", Italy), Danylo Ignatenko (Bordeaux, France).
The national team will begin training on March 20 in London.
Oleksandr Hlyvynskyi, spokesman for the national team of Ukraine