Luis Cortes announced the composition of the women's national team of Ukraine for a friendly match with the team of Estonia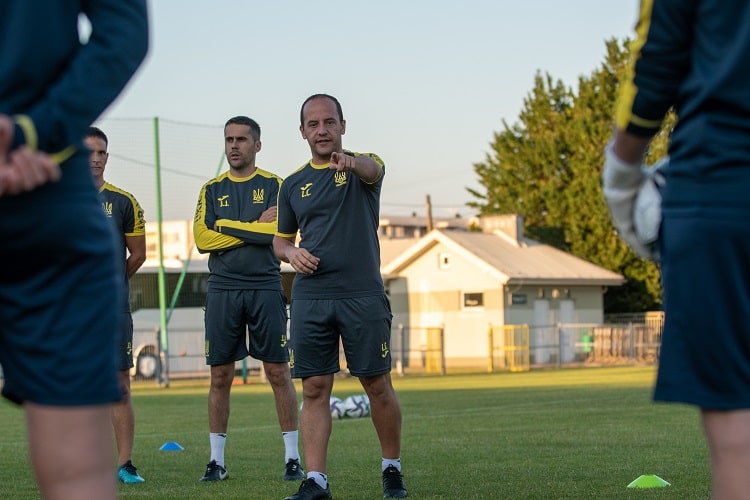 The head coach of the national women's team of Ukraine is Luis Cortes published the list of players called to the training camp for preparation and participation in the control match with the Estonian team.
After a six-month break, the women's national team of Ukraine is returning to training. The scheduled match will take place with the support of the Estonian Football Association during the training camp of Luis Cortes' wards on April 11 in Tallinn at the local stadium "Sportland Arena" (start at 19.00) and will be the first match in the preparation stage for the official Nations League games.
The gathering of the team, which will include 22 soccer players, will begin on April 3 in the Polish town of Suwalki, and on April 9 the delegation will go to Tallinn. For the first time, two young performers - Darya Kelyushik and Polina Yanchuk - will be called to the ranks of the national team.
The squad of the women's national team of Ukraine
Goalkeepers: Daria Kelyushik ("Kryvbas" Kryvyi Rih), Daryna Bondarchuk, Kateryna Samson (both "Vorskla" Poltava).
Defenders: Iryna Kotyash, Kateryna Korsun, Iryna Podolska (all from Vorskla Poltava), Lyubov Shmatko, Yana Derkach (both from Fomget, Turkey), Tetyana Romanenko (Saint-Etienne, France).
Midfielders: Tetyana Kitaeva, Natia Pantsulaya (both - "Colossus" Kovalivka), Anna Petryk ("Vorskla" Poltava), Victoria Giryn ("Ladomyr" Volodymyr), Iryna Kochneva ("Kryvbas" Kryvyi Rih), Darya Apanashchenko ("Fomget" , Turkey), Nicole Kozlova (Kege, Denmark), Yana Malakhova (Pradechon, Spain), Tamila Khimich (ETO, Hungary).
Forwards: Yana Kalinina ("Vorskla" Poltava), Polina Yanchuk ("Kryvbas" Kryvyi Rih), Olga Ovdiychuk ("Fomget", Turkey), Nadia Kunina ("Austria", Austria).
By the way, the confrontation between the national teams of Estonia and Ukraine will be the third in the history of these teams. In 2012, they met during the European Championship selection — the Ukrainians won both times (5:0 and 4:1).
We will remind you that the draw for the first ever women's League of Nations will take place on May 2. The composition of the leagues and seedings before the draw will determine the current ranking of the UEFA women's national teams. Currently, Ukraine is in the 22nd place in the register, which implies entry into League B.
In 2023, there are six game windows for Nations League participants: September 20-22 and 23-26, October 25-27 and 28-31, November 29-December 1, and December 2-5.