Champions League. Andriy Lunin's "Real" was defeated by Mykhailo Mudryk's "Chelsea" in the quarterfinals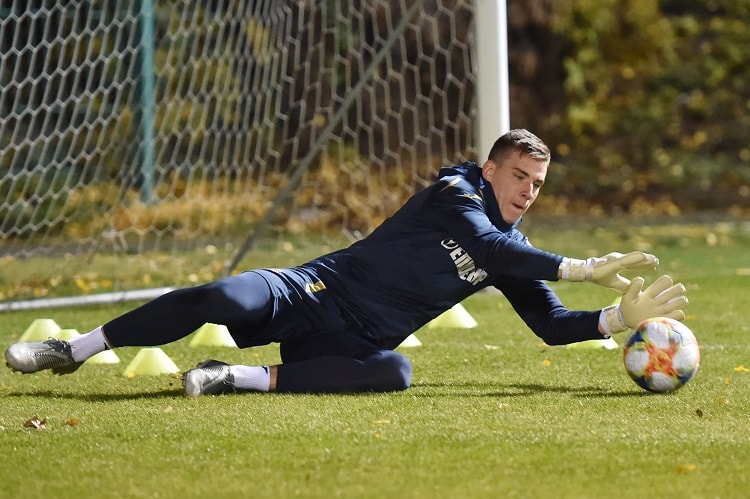 Today in London, the return match of the 1/4 Champions League 2022/2023 finals was held, in which the clubs of the Ukrainian national football team met - Mykhailo Mudryk's English "Chelsea" hosted Andriy Lunin's "Real" of Spain.
The Ukrainian midfielder of the home team came on as a substitute in the 67th minute and received a yellow card, and the goalkeeper of the guests spent the entire match, which ended in a 2-0 victory for his team, in reserve. Given that the game in Madrid also brought victory to "Real" (2:0), Andriy Lunin's team advanced to the semi-finals.
1/4 finals. Мatchi-answers
18.04.2023
"Chelsea" (London, England) — Real Madrid (Madrid, Spain) - 0: 2 (0: 2)
"Napoli" (Naples, Italy) — Milan (Italy) - 1: 1 (0: 1)
19.04.2023
"Bayern" (Munich, Germany) — "Manchester City" (Manchester, England) (0:3)
"Inter" (Milan, Italy) - "Benfica" (Lisbon, Portugal) (2:0)
The results of the first matches are in brackets.
1/2 finals. April 09-10.05 and April 16-17.05.2023, XNUMX
"Milan" — "Inter"/"Benfica"
"Real" - "Bavaria" / "Manchester City"
Final. 10.06.2023. Istanbul. Olympic Stadium