Women's Champions League: Kharkiv "Zhitlobud-1" at home will compete with three rivals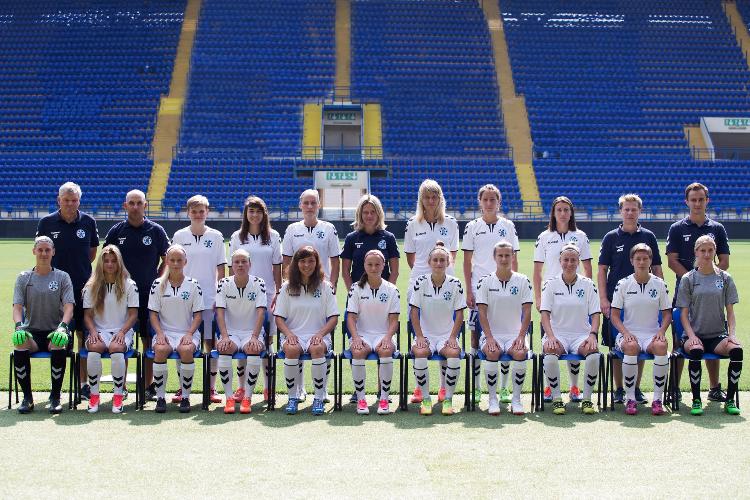 Ukrainian champions prepare for the Champions League qualifying rounds to be held in Kharkiv 7-August 13.
Kharkiv's Zhitlobud-1 will soon open the Eurocup season. The Ukrainians will start in the qualifying stages of the Champions League, where their rivals will be Malta's Birkirkara, Welsh's Cardiff Met and Romanian's Olympia.
The Group 6 matches will be held on August 7-13 in Ukraine. Five meetings will be held at Metalist NTB in the village of Vysokyi, and the match between Zhytlobud-1 and Olympia at Metalist SCC in Kharkiv.
The winners of each of the 1 groups, as well as the two best teams that will take second place, will reach the 16/10 finals of the Champions League.
Zhytlobud-1 head coach Valentina Kotik announced 18 football players at the match. These are the goalkeepers - Irina Sanina, Veronica Schulga; defenders - Yana Golish, Sophia Solomakh, Alevtina Utitsky, Elizabeth Kostyuchenko, Zhanna Sanina; midfielders - Nadiya Khavanska, Anna Petryk, Taisiya Nesterenko, Anna Mozolska, Irina Kochnieva, Iia Andrushchak, Yulia Shevchuk, Nadiya Kunina; attackers - Darya Apanashchenko, Olga Ovdiychuk, Anna Voronina.
Champions League. Selective stage
Group 6
07.08. 11.00. Cardiff Met - Olympia
07.08. 17.00. Zhytlobud-1 - Birkirkara
10.08. 11.00. Olympia - Birkirkara
10.08. 17.00. Cardiff Meth - Zhitlobud-1
13.08. 18.00. Birkirkara - Cardiff Met
13.08. 18.00. Zhitlobud-1 - Olympia