Vadim Kostyuchenko: "Open lessons of football" were successfully passed in all regions of our country "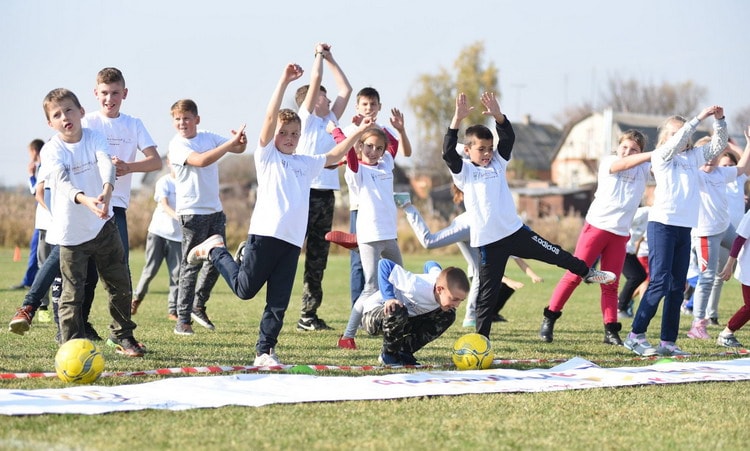 We bring to your attention the results of the season of festivals of champions "Open Football Lessons", organized by the Ukrainian Football Association and the Charitable Foundation "Development of Football of Ukraine" together with regional football associations.
We have heard many significant comments about this project this year. For example, Andriy Pavelko, President of the Ukrainian Football Association and a member of the UEFA Executive Committee, said: "Such festivals are a great opportunity to help IDP children from Donbass and Crimea find new friends and choose a healthy lifestyle. This is a good opportunity to involve all students in sports and organize for them the first open football lessons, which are led by famous players and coaches. Thanks to these interesting master classes, kids and young people are fond of football, enroll in sections and win the first small victories in their lives. "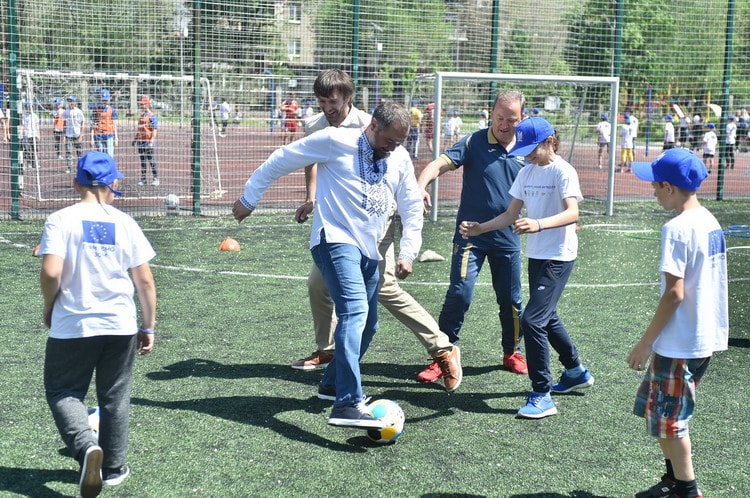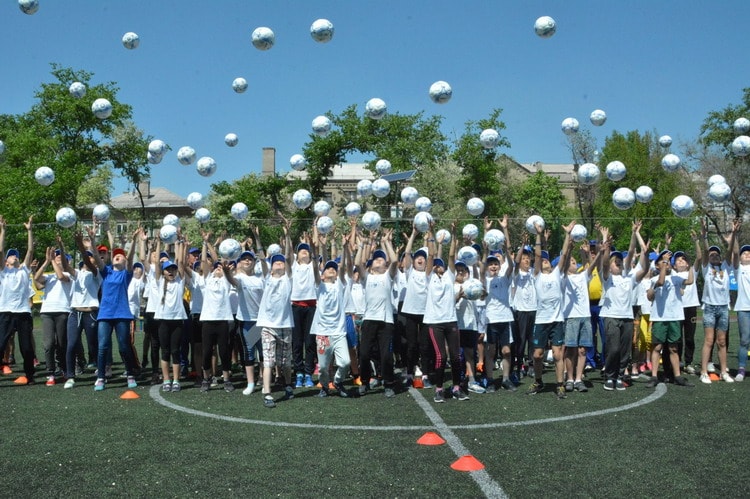 Photo of UAF press service
The head coach of the national team of Ukraine Andriy Shevchenko noted: "Football lessons are what we dreamed of as children. For today's children, such classes have become a reality, and I sincerely envy them. Playing football opens up great life prospects for a little person. And even for those who do not connect their destiny with sports, football lessons will become the basis of good health and future friendship. Remember - everyone can be a winner! "
"Open football lessons" were successfully held in all regions of our country. This year we paid the greatest attention to children-migrants from the East of Ukraine and the Crimea, and also to children of servicemen. With this project, we managed to attract 8600 children to football directly through festivals and more than 50000 - through various other post-festival football events. Interestingly, almost 40% of the festival participants were girls, many of whom learned the basics of the game of football. It was also important to involve more than 4000 volunteers who had previously been trained at UAF and regional football association volunteer seminars. Most of them expressed a desire to become regular participants in UAF social projects, and some - and to undergo advanced training in the recently introduced courses to obtain a D-diploma of UAF. As a result of the project, the regions received a large number of footballs, inventory and equipment totaling more than UAH 2 million, which is especially relevant for small towns and rural areas. We are grateful to the international partners of the project, first of all to the Delegation of the European Union to Ukraine, who provided active support, especially in the eastern and southern regions, "Vadym Kostyuchenko, First Vice President of the UAF, summed up.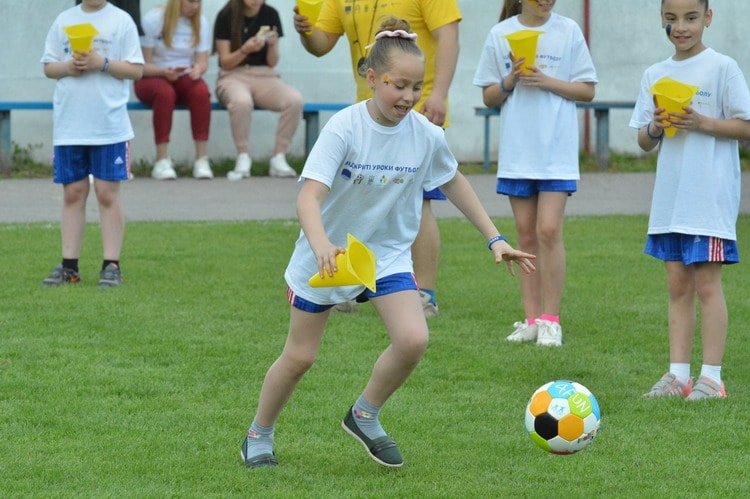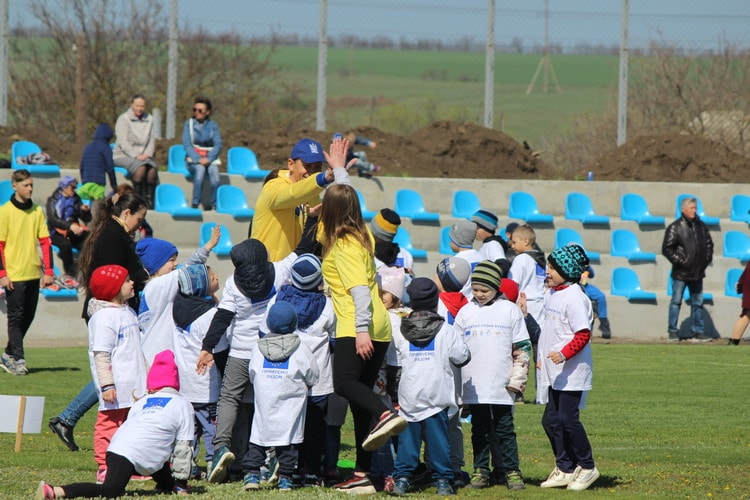 Photo of UAF press service
The national coordinator of the project, Yevhen Stolitenko, emphasized: "I would like to note the role of regional football associations and local communities in general, which have shown great interest in the project. We saw at the festivals not only boys and girls, but also their families, local leaders at various levels, school and educational community, teachers and coaches, representatives of the National Police, psychologists, youth leaders, caring local patrons - football fans.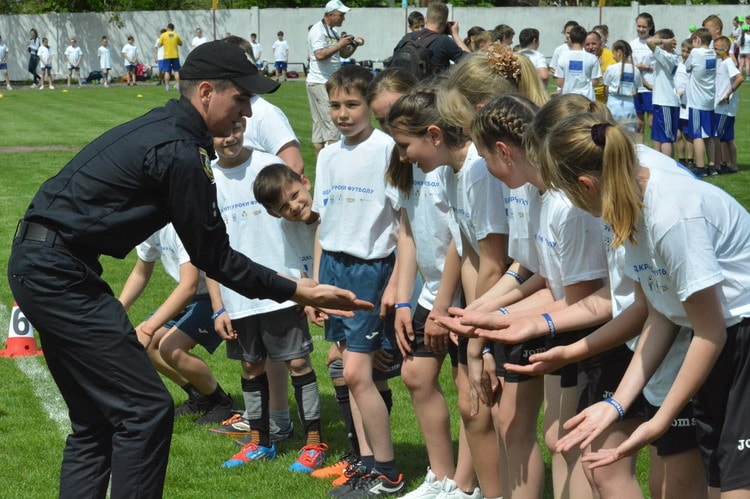 Photo of UAF press service
Here is a list of all communities that joined the project in 2019.
Квітень
Dnipropetrovsk region, Ternovka;
Mykolaiv region, Berezanka;
Kharkiv region, Zolochiv.
May
Dnipropetrovsk region, Pershotravensk;
Kharkiv region, Valki;
Lugansk region, Lisichansk;
Kherson region, Gola Pier;
Odessa region, Artsyz district, Pavlivka;
Zaporizhzhya region, Mikhailovsky district, Rozdol;
Kharkiv region, Kupyansk district, Kivsharivka;
Kyiv region, Attitude;
Donetsk region, Slavyansk;
Zaporozhye region, Vasylivka;
Lugansk region, Novoaydar;
Zaporizhzhya region, Orikhiv;
Zaporizhzhia;
Donetsk region, Konstantinovka;
Dnipropetrovsk region, Synelnykove;
Ivano-Frankivsk region, Bogorodchany.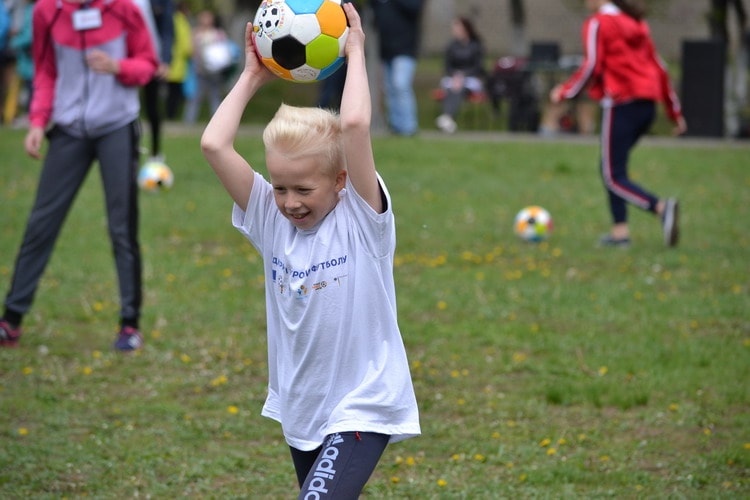 Photo of UAF press service
Червень
Kharkiv region, Zolochevskaya OTG, Mala Rogozyanka;
Kharkiv region, Kharkiv district;
Kharkiv region, Zmiiv district, Lyman.
July
Cherkasy region, Korsun-Shevchenkivskyi;
Lviv region, Yavoriv;
Kyiv region, Skvira.
August
Zaporizhzhya region, Primorsk.
Вересень
Kyiv region, Volodarka;
Rivne region, Orzhiv;
Kirovograd region, Bobrynets;
Zhytomyr region, Ovruch;
Ternopil region, Zboriv;
Kiev;
Khmelnytsky region, Shepetivka.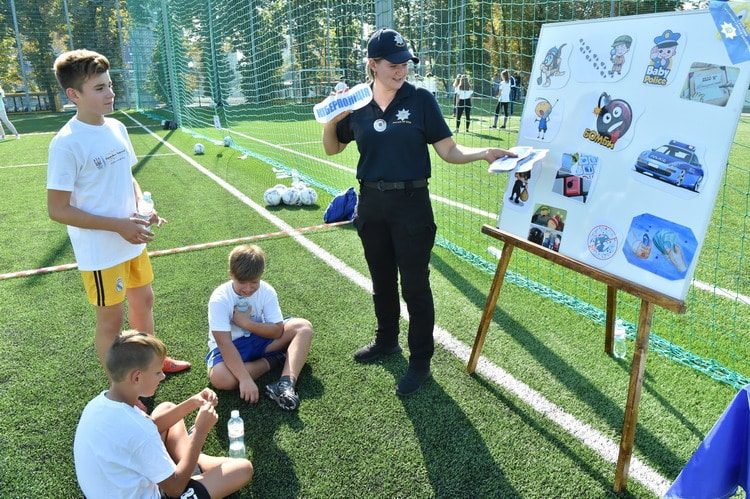 Photo of UAF press service
October
Vinnytsia region, Mogilev-Podilskyi district, Nemia;
Chernihiv region, Ripki;
Poltava region, Mirgorod;
Volyn region, Kamen-Kashirsky;
Lviv region, Sambir district, Rudki;
Chernivtsi region, Storozhinets;
Ivano-Frankivsk oblast, Tysmenytsia;
Sumy region, Sumy district, Upper Serum;
Kyiv region, Tetiiv district, Denihivka;
Transcarpathian region, Berehiv district, Kidyosh.