UAF First Vice President Vadym Kostyuchenko took part in the opening ceremony of the restored Metalist Academy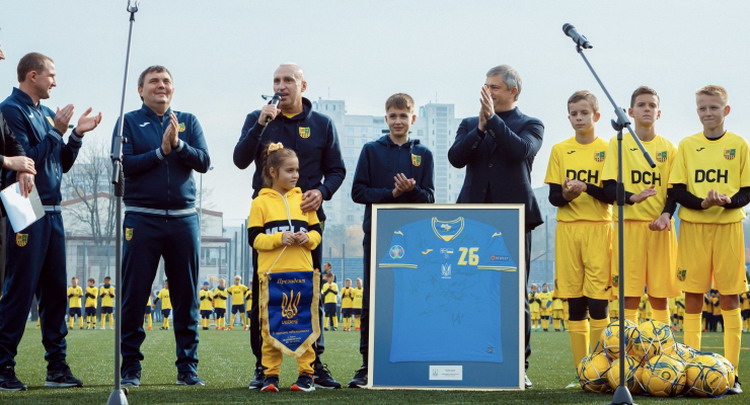 The official opening ceremony of the Metalist football academy took place on October 23 in Kharkiv.
Vadym Kostyuchenko, First Vice-President of the Ukrainian Football Association, made a welcoming speech at the ceremony. He expressed gratitude to the president of FC Metalist Oleksandr Yaroslavsky for the revival of the football infrastructure, as well as for the active participation in the training of the young generation of Ukrainian football stars.
"I am very pleased to be here at the opening of a state-of-the-art football academy. I would like to convey to all of you congratulations from the President of the UAF, a member of the UEFA Executive Committee Andriy Pavelko, from the players of the national team of Ukraine, and thank you, first of all, Oleksandr Vladylenovych, for choosing football. We are proud that we have such a friend who gives such a powerful impetus to the development of children's and professional football. I am sure that in the future most of the players of the youth, youth national teams, as well as the national team will be brought up in your football academy, "said Vadym Kostyuchenko.
The first vice-president of UAF gave Metalist a symbolic gift - a T-shirt of the player of the national team of Ukraine Artem Dovbyk, who scored the historic winning goal against Sweden in the 1/8 finals of Euro 2020.