Goalkeepers of the Ukrainian women's national team will hold a training camp in Slavutich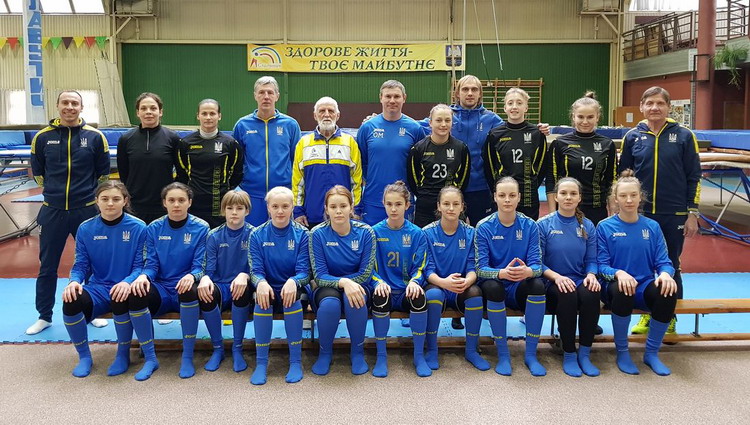 Today, February 1, in Slavutych, Kyiv region, a training camp for the goalkeepers of the national women's national teams begins.
The task NTZ will be a complex work, which will include physical training and improving the technical and tactical skills of goalkeepers.
At this stage of preparation, 16 players received a challenge from the national team goalkeeping coach Oleksandr Mytko: Daryna Bondarchuk (Zhytlobud-2 Kharkiv), Kateryna Samson (Zhytlobud-2 Kharkiv), Victoria Petrovets (Rodina-Lyceum Kostopil), Marina Dudnik (EMS-Podillya, Vinnytsia), Daria Kelyushyk (Spartak-Orion, Mykolaiv), Tetyana Hadada (Ladomyr, Volodymyr-Volynsky), Margarita Lutsyuk (Family-Lyceum, Kostopil), Veronika Stanchenko (HOVUFKS Kharkiv) ), Eva Raenko (FGC "Illichivets" Odessa region), Alina Kushnirenko (SDYUSHOR "Youth" Chernihiv), Sofia Lipatova ("Zhytlobud-1-KDYUSSH-8" Kharkiv), Oksana Zagirna ("Karpaty" Lviv), Iryna Khishchenko (CYSS-7 Dnipro), Anna Buivol (CYSS named after M. Mamiashvili Konotop), Kateryna Boklach (Invictus Kyiv), Alina Pasko (UAF Academy Kyiv).
The team plans to train twice, which will alternate with work in the acrobatic hall of FOC "Olympus" and in the arena of the sports complex "Olympian". Daily theoretical classes are also waiting for the collections.