Off-season in UPL: Shakhtar in Europa League and Lucescu's debut in Dynamo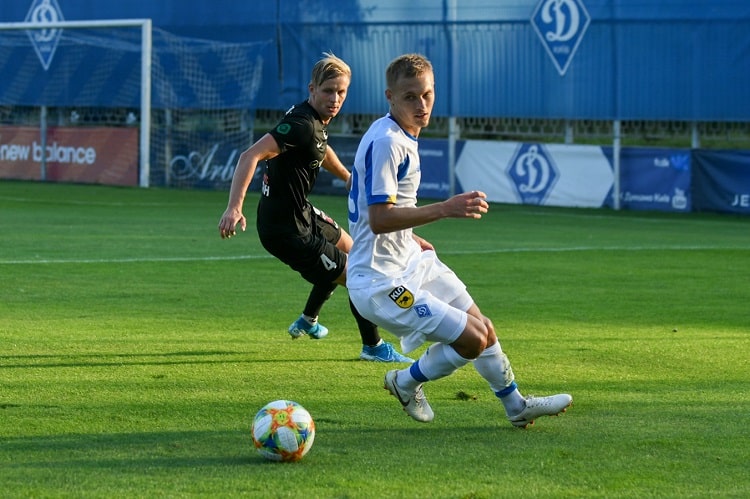 To your attention - the latest news from the life of Ukrainian Premier League clubs, which recently began preparations for the new season.
Shakhtar Donetsk
The champion of Ukraine returned to the Europa League to play after a long break a second-leg 1/8 final of the Europa League against "Wolfsburg". As a result, in Kyiv, Luis Castro's team dealt with the Germans more than convincingly - 3: 0. Our teams Pyatov, Kryvtsov, Stepanenko, Matvienko, Kovalenko, Konoplyanka (goal pass), Marlos and Moraes, who scored a double, took part in the winning match.
Dynamo Kyiv
Dynamo Kyiv under Mircea Lucescu played its first friendly match during off-season. Kyiv club met with Veres Rivne.
The White and Blues completely dominated the field and scored three goals. The coach provided playing practice to many players, including representatives of the national team of Ukraine - Boyko, Karavaev, Sydorchuk, Shepelev, Buyalsky. On August 10, Dynamo plans to hold a second sparring match against Desna.
Zorya Luhansk
Zorya not only trains at the base and signs newcomers, but also announced two friendly matches - against Dnipro-1 (August 11) and Mariupol (August 15).
Oleksandriya
The next day, after medical examination and testing for coronavirus (Alexandria), "Alexandria" began work on establishing physical fitness. Volodymyr Sharan's team will work at home - no field meetings are planned. The coach planned to hold three control matches - on the 5th, 12th (with Dnipro-15) and on August 1.
Desna Chernihiv
"Desna" started training after going on vacation on August 1, and already on the 5th held the first control match. Oleksandr Ryabokon's wards signed a world match against Dynamo Kyiv U-21 - 2: 2. "Desna" responded to Isayenko's double with accurate shots by Kalitvintsev and Filippov.
From August 6, the team is training in the sports complex Kampa-Bucha (Kyiv region). On the 10th Chernihiv side will play against Dinaz. They also have friendly matches with Dynamo, Kolos and Olimpik in the schedule before the season XNUMX/XNUMX starts.
Desna has been strengthened by young talent Mykhailo Mudryk, who was loaned to the Chernihiv club from Shakhtar.
Dnipro-1
After a week-long vacation, Dnipro-1 players under Dmytro Mykhaylenko gathered at the training base to start preparing for the new season.
Preliminary sparring matches are scheduled for August 11 and 15. Newcomers from Dnipro - defender Dubinchak and forward Dovbyk - should be integrated into the team. Defender Safronov, who returned from a lease in Estonian Levadia, also has old connections.
Mariupol
After the Azovs did not get to the European Cups, Mariupol fired the head coach Oleksandr Babych and witnessed an exit of the large group of players.
Ostap Markevich became the new coach of the team, one of his assistants - Igor Shukhovtsev. Mariupol residents are also in active talks with potential newcomers.
Olimpik
"Olympic" finished the holiday one of the first in the UPL - July 29. Igor Klimovsky is preparing the team for the season for the first time. The team is actively sparring and has already beaten first "Polissya" (3: 2), and then - "Chaika" from Kyiv region (5: 0). Klimovsky's wards have two more control matches ahead.
Vorskla Poltava
Vorskla went on vacation, as planned, on August 3, actively starting training at the club in Markovichi, near Poltava. Yuriy Maksymov's team plans to work before the season at the training camp in Zakarpattia (until August 16). Then Poltava residents will return home. Interestingly, Vorskla does not plan to hold sparring matches yet.
PFC Lviv
On August 4, Lviv went on vacation, and its coaching staff announced plans for the 10th. The "citizens" decided to dilute the intense training work with two sparring matches - with Zhytomyr's "Polissya" (1: 1) and Ternopil's "Niva" (2: 2).