UAF delegates and security officers were certified for the 2020/2021 season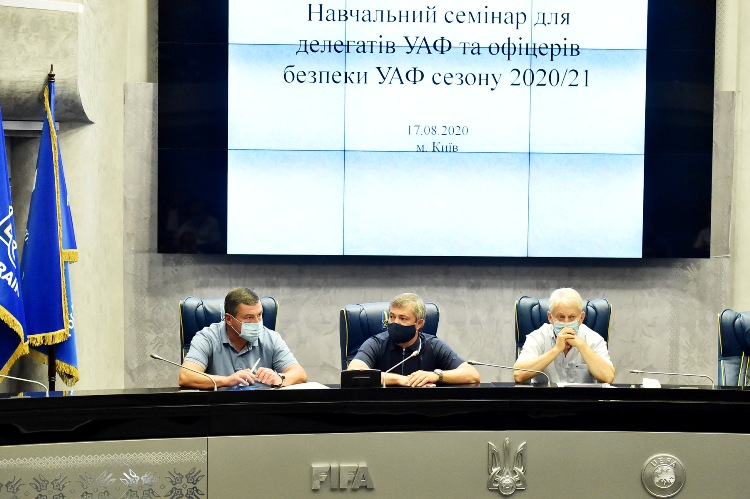 On Monday, August 17, the Football House hosted a seminar for delegates and security officers of the Ukrainian Football Association for the 2020/2021 season.
Officials of the matches were greeted at the beginning of the event by the first vice-president of UAF Vadym Kostyuchenko, who wished health to the audience, given the dynamics of the COVID-19 epidemic, and expressed hope that the 2020/2021 season in Ukraine will begin and end exclusively on sports .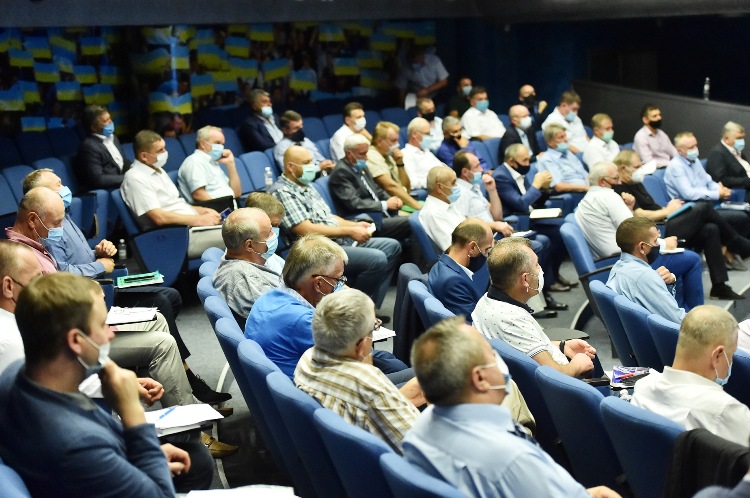 Photo by Pavlo Kubanov
"Everyone knows how difficult the situation was with the end of the season in the Premier League and First League championships. A number of games were in question, as some teams simply could not play due to illnesses of players, coaches and staff at COVID-19.
We understand that the next season will be difficult in terms of organization and holding. We are waiting for the fans to return to the stadiums. We plan to obtain permission from government agencies for the presence of 25% of football fans from the number of seats in domestic arenas, depending on the sanitary and epidemiological situation in each of the regions.
I appeal to you as the leading officials of the matches: compliance with the requirements of the UAF medical protocol by all participants of the football event is critical so that the coronavirus epidemic does not prevent the return to the stadiums of a full-fledged football holiday and real emotions of passion and wrestling. .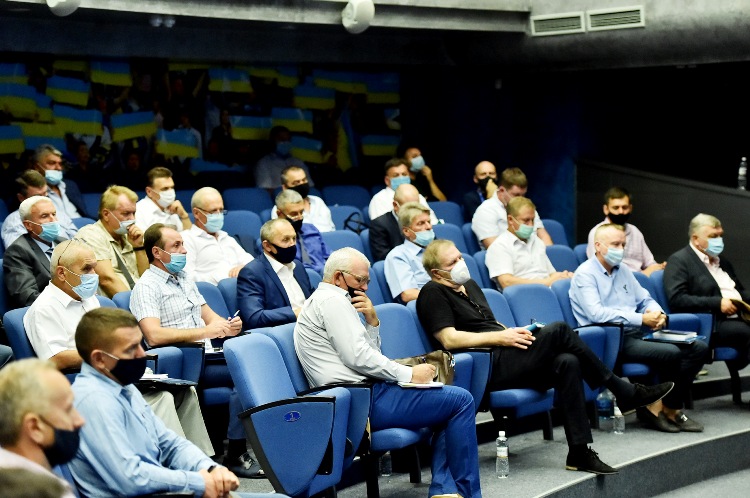 Photo by Pavlo Kubanov
An important pre-season event at the Football House consisted of two parts.
By noon, the issues of changes and additions to the Rules of the UPL season 2020/2021 were considered with remarks and suggestions to the match officials regarding the matches of last season, changes and additions to the IFAB Rules of the season 2020/2021, interaction with the National Police Of Ukraine on ensuring public order and public safety before, during and after football matches.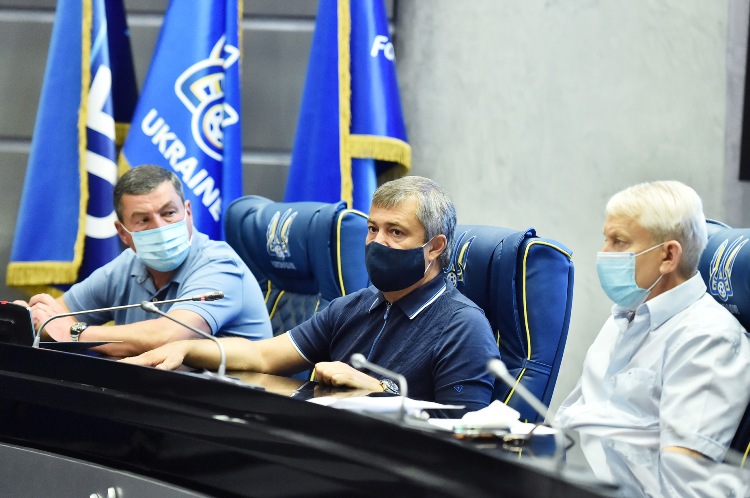 Photo by Pavlo Kubanov
Separately, UAF delegates and security officers heard information about the control over the observance of the UAF medical protocol and the requirements of the Ministry of Health of Ukraine for holding matches of the upcoming football campaign.
After the theoretical part, the participants of the seminar passed the certification procedure for the 2020/2021 season.