Mykola Shaparenko: "We dedicated the victory over Spain to our fans"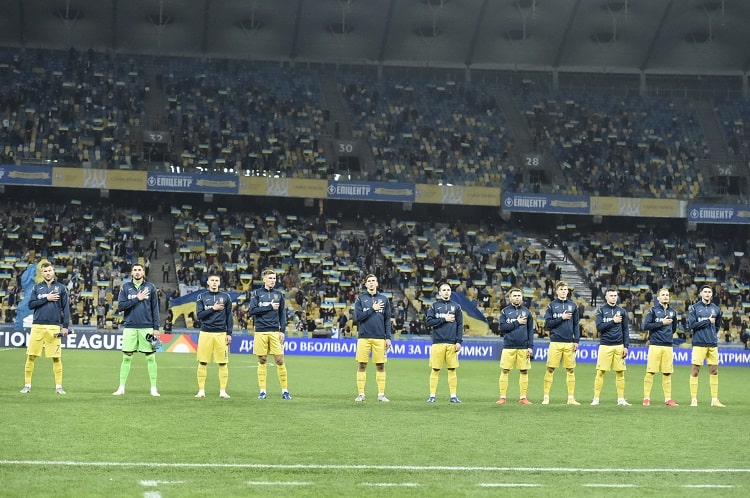 Mykola Shaparenko, midfielder of the national team of Ukraine and Dynamo Kyiv, during the match Parimatch Expert Club told about the October matches of the blue-yellows against the teams of France, Germany and Spain.
- Mykola, let's remember the first of the three October matches of the national team. What went wrong in the game with the French in our team?
- It was difficult to compete with France, it is the top team in the world. We wanted to play compact, but class is class. In this game we had little, especially since we missed a fairly quick goal.
- When did you realize that you would defeat Spain?
- I felt it when we scored the ball. With 15 minutes left, we realized that everything remained in our hands and feet. Endured, persevered.
Everyone worked for the benefit of the team, there was no such thing that I would take the ball and run. No, everyone worked to the maximum. We dedicate this victory to our fans.
- You played with Spain from the first minutes. Worried?
- There was no excitement with the Spaniards. He played with Sidorchuk, he supported, and it was calmer to have such a teammate nearby. Shevchenko suggested, supported, it also helped a lot. There was a specific attitude of the head coach, I think I coped with it.
- What helped the team to prepare well for Spain after a heavy blow from France?
- First of all, thanks to the words of the head coach, which he picked up so that we could live on and not focus on losses. He always chooses the right words for support. Yesterday they lost - today they won. We need to live in the present, to forget past merits and defeats.
- Did Shevchenko speak to you personally?
- Of course. There were also personal conversations. He talked to me before the games. These words helped.
- Which of the rival players did you like in these three matches?
- We played against three top national teams, and each player has a world level. I liked Tony Kroos the most - he is an incredible player. And Joshua Kimmich. These are two footballers that I really liked.
- Ahead of you are many important matches at the club, then again the matches of the League of Nations. Will you have enough strength?
- Forces for new games should be, not every day there is an opportunity to prove yourself at this level.
- There were no fans in the stands for seven months, now they have partially returned. Did this fact help our team?
- There were even flies flying around the stadium without fans. The fans are gradually returning, and it's certainly cool.