Rival of the national team of Ukraine at Euro 2020. The team of Northern Macedonia held a sparring match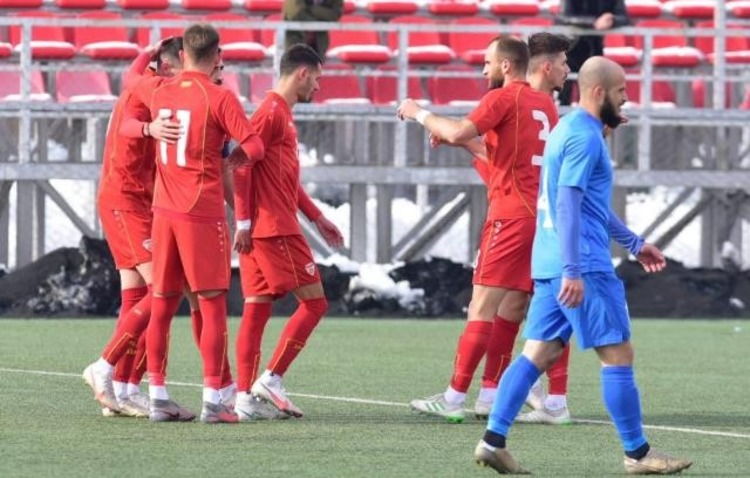 In a friendly match at the training camp in Skopje, the national team of Northern Macedonia defeated the team of the national championship — «Workers.
According to the official website of the Football Union of Northern Macedonia, Igor Angelovsky's wards today completed a three-day training camp, which lasted from February 15 and whose main task, according to representatives of the coaching staff, was to check the closest candidates to the national team.
On the last day of the training camp, the Macedonian national team held a control match with the club «Rabotnichki ", in which she won with a score of 2: 0. Lupcho Doriev from Shkendia and Fatih Ismaili from Shkupi scored goals.
Friendly Match
North Macedonia — «Workers » — 2:0 (1:0)
Goals: Doriev (15), Ismaili (65).
North Macedonia: Retreat, Kitanovsky, Manev, Mask, Ashkovsky, Totre, Radesky, Stoilov, Doriev, D. Elezi, Tsvetanovsky.
Replacements: Янков, Timovsky, Sheji, Ishmael, A. Elezi, Adam, Stankovsky, Gorgievsky, Ibishi.
It should be recalled, what team North Macedonia є rival of Ukraine у group round UEFA EURO 2020 at once із teams Of the Netherlands and Austria.