Oleksandr Karavayev: The match with Austria will be decisive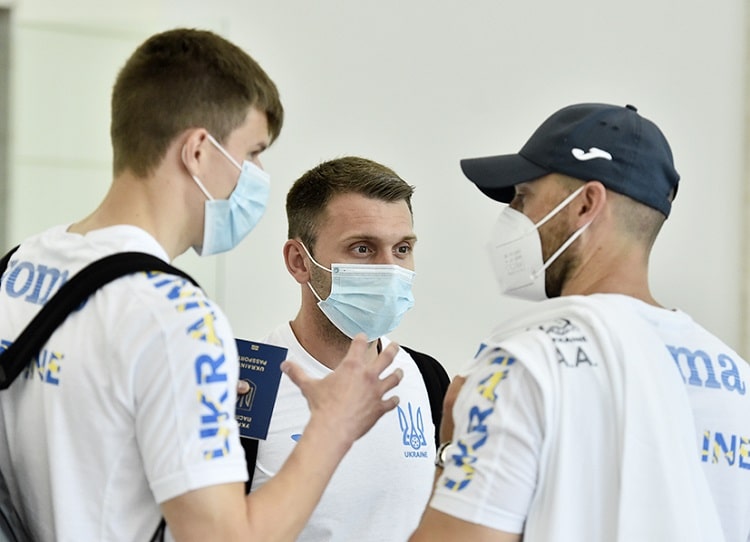 Defender of the national team of Ukraine Oleksandr Karavayev commented on the victory in the match with North Macedonia.
In the second round of the group stage of Euro 2020 blue-and-yellows beat us Balkans with a score of 2: 1. After the match, Oleksandr Karavayev shared his emotions.
"A good result. In the first half we completely outplayed the opponent, created a lot of moments, controlled the game. We understood that in the second half Macedonians would rush forward to score. We foresaw this, stopped their attacks. Most likely, we lost our concentration somewhere. We will understand, work so that it does not happen again. We need to play more correctly for the advantages in the score, so as not to allow our opponents to create moments.
My assist? I played in this position during the set pieces at club, so I know how to act. It was necessary to simply transfer the ball to the far post so that the partners would finish. Defenders did not expect this. My task was this, and the guys always have to lock the far post, which eventually worked out.
Mood for the next match? Positive emotions, because the coaching staff says that we should not adjust ourselves further, hold on tight. We need to be more relaxed, play our game, do what is required of us. The fact of victory and the support of our fans at the stadium, of which there were many, give very positive emotions.
Now we need to recover properly and prepare for the match against Austria. This fight will be decisive. We will start preparing from today", - Karavayev said.