Ruslan Malinovskyi entered the top 30 of Ukraine most capped players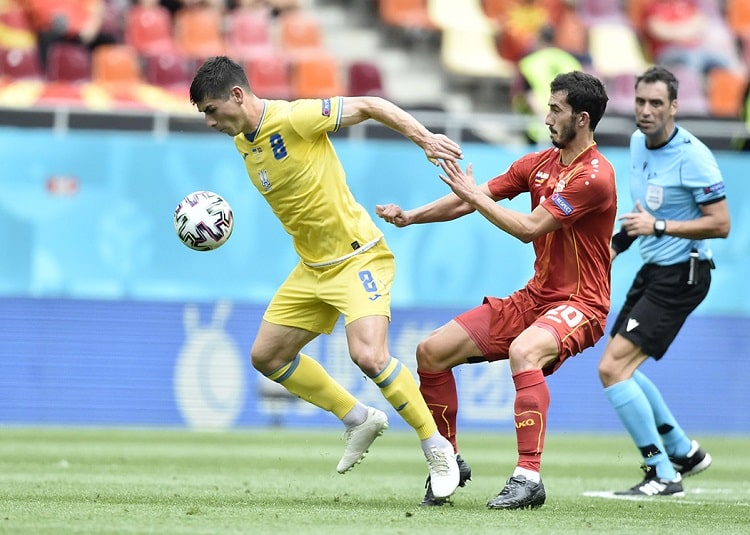 The match of the second round of Euro 2020 group stage against North Macedonia - 2:1 became the 39th for midfielder Ruslan Malinovskyi in our national team.
This allowed Atalanta midfielder to catch up in the historical table of the blue-and-yellows Yurii Dmytrulin and Volodymyr Yezerskyi and enter top 30 rankings of the most capped players.
For Taras Stepanenko, the game with the Macedonians became the 63rd in the national team, and he caught up with Vladyslav Vashchuk, who was ranked 14th in the register.
Furthermore, Andrii Yarmolenko played the 96th match for the national team of Ukraine and came close to Andrii Pyatov (97 matches), who is in the fifth place.