"The maximum task for our state is to provide Ukrainians with basic protection against missile strikes already this year." Address of the President of Ukraine Volodymyr Zelenskyi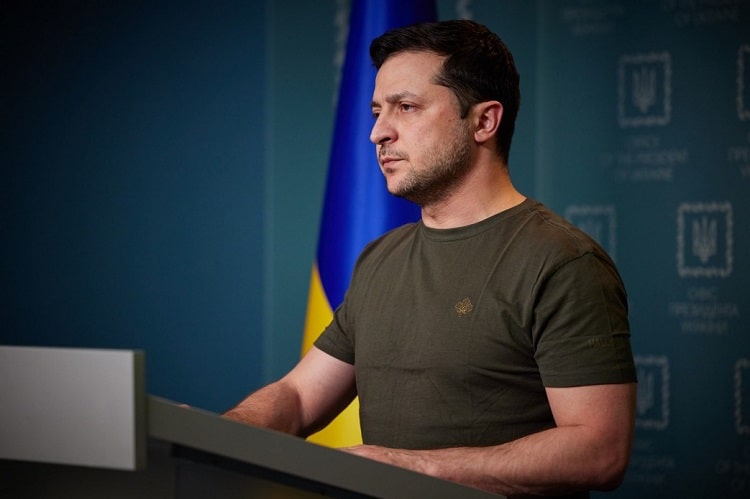 The President of Ukraine, Volodymyr Zelenskyy, addressed the nation, talking about the maximum task for our country and the results of two months of work of the United24 state charity platform.
"Ukrainians! Ukrainians!
All our defenders!
On the night of July 5, an air alert was announced over almost the entire territory of our country. Before that, there had been no anxiety in the capital and in some regions for some time, and some people even felt especially anxious because of such unusual silence. I was thinking of something, I was afraid of something, I was looking for some kind of explanation, as if the occupiers were preparing for something... In fact, you shouldn't screw yourself up. You should not look for logic in the actions of terrorists. The Russian army does not take any breaks. She has one task - to take people's lives, to frighten people so that even a few days without an air alarm already feel like part of the terror. And this evening, Kyiv and again almost all of Ukraine — with air anxiety. At this hour, there are strikes in the Khmelnytskyi region: victims, wounded - they are now being specified.
Our task with you is to hold on, to protect ourselves, in particular to protect our emotions, to help the defense of the country as much as possible, to protect the state, as much as it will be necessary for our victory.
The occupiers again fought in Sumy Oblast, Mykolaiv and Oblast, and Dnipropetrovsk Oblast. Some of the missiles were shot down by our anti-aircraft forces. And we have not for a single day reduced and will not reduce our diplomatic activity in order to obtain modern and sufficient anti-missile systems for Ukraine.
This is a maximum task for our state — to provide basic security for Ukrainians, basic protection against missile attacks already this year. But the fulfillment of this task depends not only on us, but also on the understanding of our fundamental needs by our partners.
I spoke today with British Prime Minister Boris Johnson. I thanked him for increasing security assistance to our nation by another hundred million pounds, on top of the billion pound defense support package announced recently. This is a very tangible help for us.
We also discussed with Boris the system of security guarantees for Ukraine, which we are developing, which should work in the long term for our people.
He took part together with the presidents of Moldova and Greece in the format of a special conference of The Economist. This is already the 26th such annual event, and this year, of course, "Ukraine" and "security" were the key words. Why do we need it? Our state needs certainty with a safe space right now. We work very actively to ensure that all our partners both in Europe and on other continents understand our vision of security guarantees.
Today, the results of two months of work of the state charitable platform United24 were summed up. During this time, thanks to the participation of people from dozens of countries, it was possible to collect more than two billion hryvnias for the needs of Ukraine. This is not only help to our defenders, but also contributions to demining and humanitarian needs.
I personally thanked Liev Schreiber, a very famous actor, for joining United24 as an ambassador. He is a co-founder of the charitable organization BlueCheck, which financed programs for psychological support and evacuation of more than twenty thousand orphans from boarding schools and orphanages in the Kharkiv, Dnipropetrovsk, Chernihiv, and Odesa regions. Liev's organization also helps families of immigrants in Lviv. Now he, together with Andriy Shevchenko and Elina Svitolina, will work in the humanitarian direction.
And one more thing is very important. Today, there were many disputes in society regarding the decision of the General Staff of the Armed Forces of Ukraine to approve the procedure for obtaining certain permits for conscripts, conscripts and reservists. I see that there are different assessments of such a decision, there is misunderstanding and even indignation in society. I instructed the Minister of Defense, the Chief of the General Staff, the Commander-in-Chief of the Armed Forces to report all the details to me during tomorrow's regular meeting of the Staff of the Supreme Commander-in-Chief - one of the items on the agenda. I promise the people to figure it out.
And I ask the General Staff not to make similar decisions without me in the future.
Glory to Ukraine!"