Andrii Pavelko held a working meeting with the UEFA president and attended the final of the Women's Euro-2022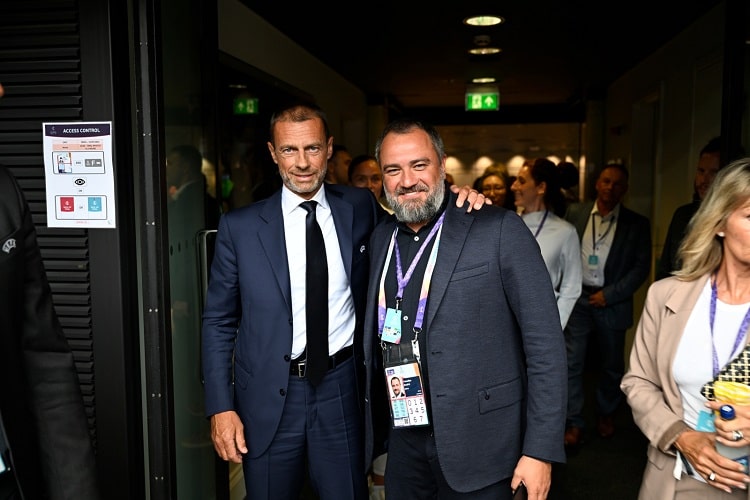 At the invitation of the UEFA, the president of the Ukrainian Association of Football, member of the UEFA Executive Committee Andrii Pavelko attended the final match of the Women's Euro-2022 between the national teams of England and Germany. which took place July 31 at the London "Wembley" and became the most visited in the history of European championships. The match was attended by 87 spectators, including many VIPs, including William, Duke of Cambridge and German Chancellor Olaf Scholz.
Before the match, the UAF head held a working meeting with the leadership of UEFA and FIFA, during which the issue of the importance of supporting the resumption of football competitions in Ukraine at all levels was discussed.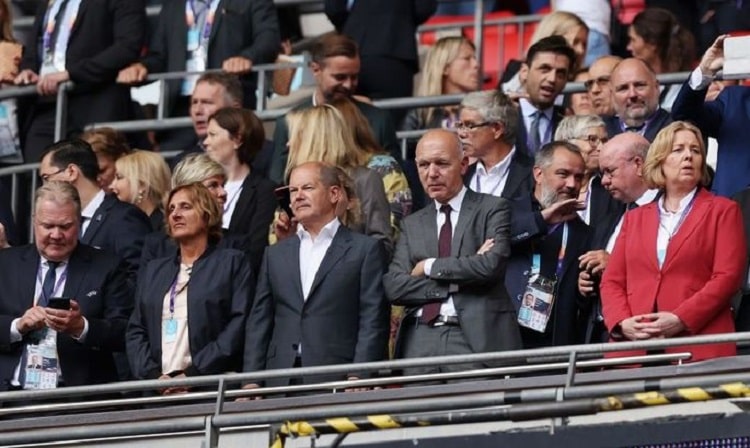 Photo by uefa.com
Andrii Pavelko personally thanked UEFA President Aleksander Ceferin for the strong and constant support of the Ukrainian football community and Ukraine in general since the beginning of the full-scale invasion of the Russian invaders. "Aleksander perfectly understands the importance of reviving football competitions in our country and is ready to contribute to this in every possible way," - the UAF head noted.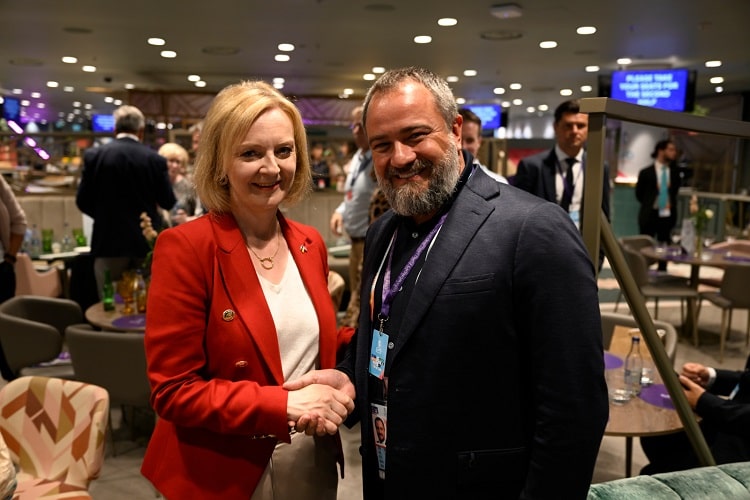 Photo of UAF press service
While at Wembley, Andrii Pavelko had the opportunity to talk with the head of the Ministry of Foreign Affairs of Great Britain and one of the main candidates for the position of Prime Minister of the country, Liz Truss. "I had the opportunity to personally thank Mrs. Truss for the strong support of Ukraine that we receive from Great Britain on the initiative of Boris Johnson. It was nice to hear words from Liz Truss about how much she values ​​the friendship of our countries and is ready to make efforts for our victory," - the UAF president said.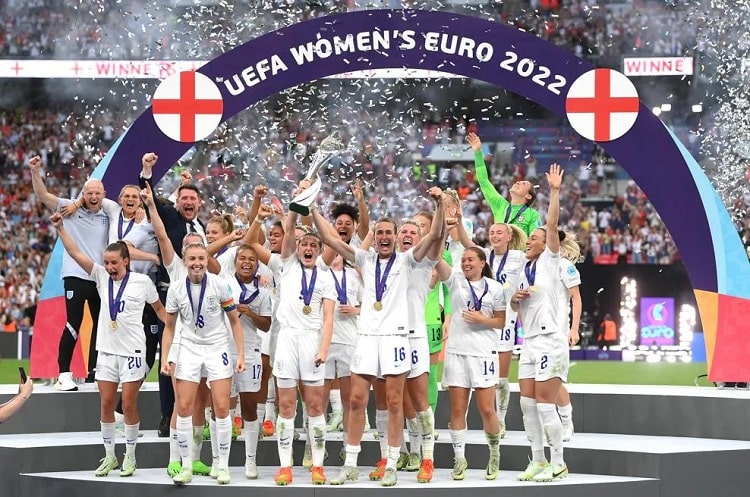 Photo by uefa.com
Liz Truss came to the final match of the Women's Euro-2022 with a badge of a combination of the state flags of Ukraine and Great Britain, which is also evidence of her friendly attitude towards our country.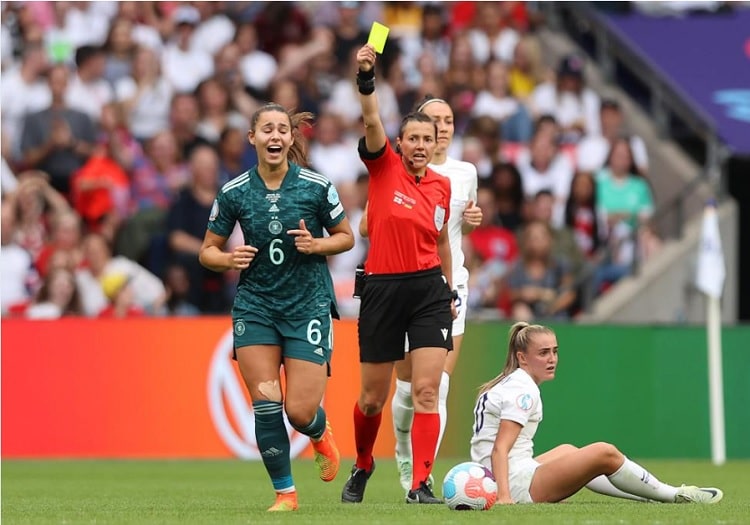 Photo by uefa.com
We will remind that the main referee of this match, which ended with the victory of the England team, was Kateryna Monzul. Her assistants were Maryna Striletska and her Polish colleague Paulina Baranovska. "Our referees once again proved their high professionalism and top-level training, which is provided to Ukrainian referees by the team led by Luciano Luci," - Andrii Pavelko said.