Andriy Lunin: "For confidence and peace of mind, it is important that we played against Armenia to zero"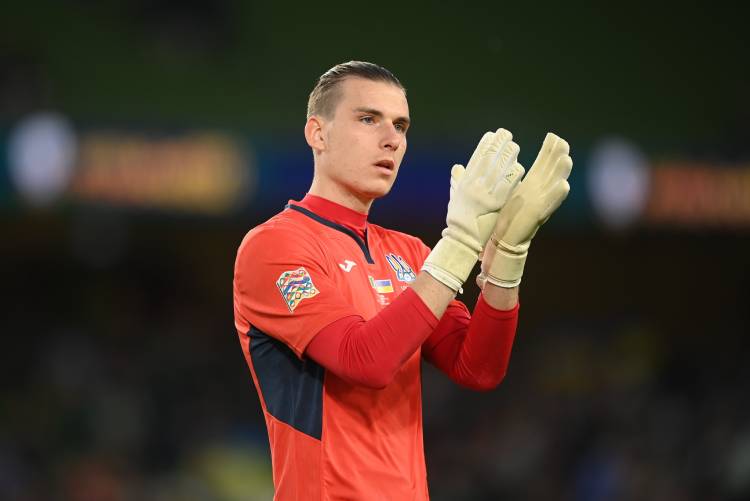 Yesterday, September 24, in Yerevan, in the match of the League of Nations-2022/2023, the national team of Ukraine defeated the team of Armenia - 5:0.
Real Madrid goalkeeper Andriy Lunin, who kept his goal intact, shared his thoughts on the match.
"First of all, it is good that we achieved such a result. We needed this to stay in the fight for first place. We knew that Armenians are more aggressive at home than away. There were some mistakes, it always happens. But today, for confidence and calmness, it is important that we played to zero, and in front we found our moments and scored. This sets the mood for positivity.
Although I have little game practice, the training process at the club is at the highest level. And in the national team as well, because we have known goalkeeper coach Vyacheslav Kernozenko for a long time. I just get a kick out of working with him, so the mood is great. For me personally, it was also important to play to zero for confidence, for the rhythm of the game. So I'm glad I helped the team in some way.
During the match, you don't think much about whether it has already been won or not. You play, you do your thing, everything is automatic. I think that after the 60th minute, the Armenians got a little tired, and we took advantage of that. After this match, it is very important to recover at one hundred percent. Everyone understands what kind of game it will be - with a tough opponent. But you have to prepare and set yourself up for victory," Andriy Lunin said.
We would like to remind you that the match of the 6th round of the group round of the League of Nations between the national teams of Ukraine and Scotland will take place on September 24 in Krakow (starting at 21.45:XNUMX p.m. Kyiv time).