Children's festival "Open football lessons" was held in Verkhovyna, in the Carpathian region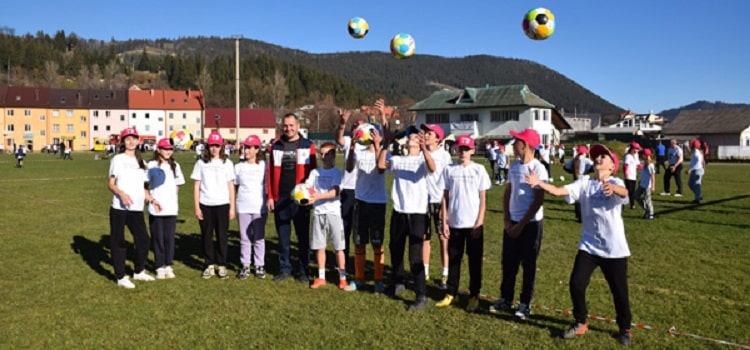 We continue to acquaint you with the events within the framework of the UAF project "Open football lessons" that took place in the regions of Ukraine in November.
Verkhovynshchyna is one of the districts of Prykarpattia, in addition to Ivano-Frankivsk, Nadvirnyansky, Kalusky, Kolomiysky and Kosivskyi, which managed to hold the "Open Football Lessons" festival this year. This project is implemented by the Ukrainian Football Association and the international organization UEFA Foundation with the support of the Ivano-Frankivsk Oblast and Verkhovyna District Football Associations.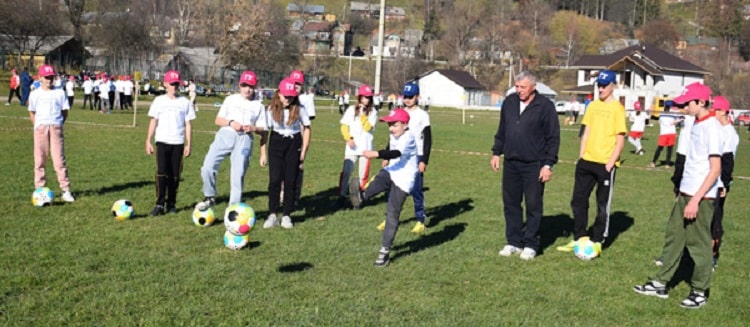 Photo by ifff.if.ua
On November 9, 144 children from three local territorial communities gathered at the "Cheremosh Arena" in order to master, at least minimally, the skills of the game of millions. One of the conditions of the lesson was that its participants should be children who do not play in football sections, students of inclusive education, immigrants, etc. The lesson was also touched on gender equality: at least 40% of girls.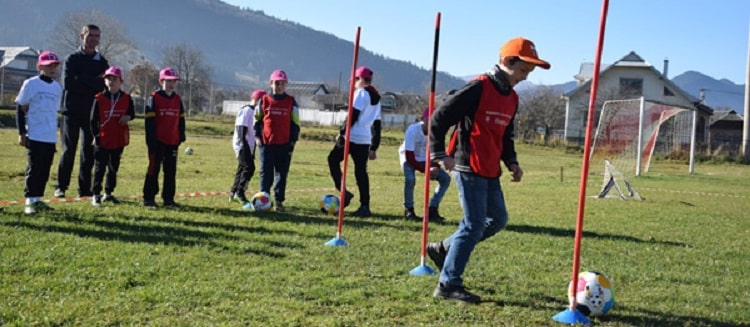 Photo by ifff.if.ua
The head of the Verkhovyna settlement council Vasyl Mytskanyuk, the first deputy head of the Ivano-Frankivsk regional football association Taras Klym, the head of the Verkhovyna district football association Ivan Shkindyuk, representatives of local authorities and the education department addressed those present with a welcome speech. They wished the participants of the festival sports achievements, physical strength and confident victories.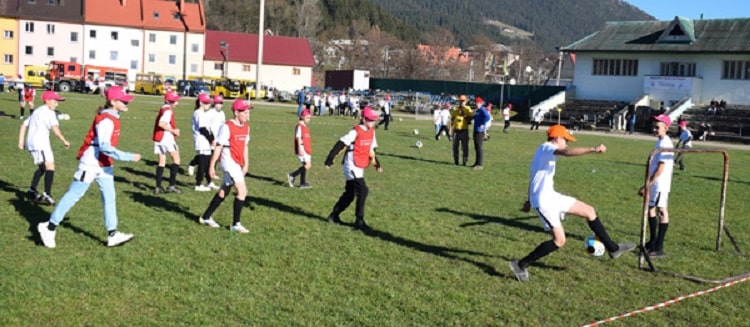 Photo by ifff.if.ua
The festival began with a dynamic warm-up. Then, for the children, the instructors held a variety of entertaining football games, competitions, contests and other sports events based on the principle of "Sports for all". The football field was divided into 12 conditional sectors, in each of which physical culture teachers, as well as rescuers and psychologists took turns working with schoolchildren.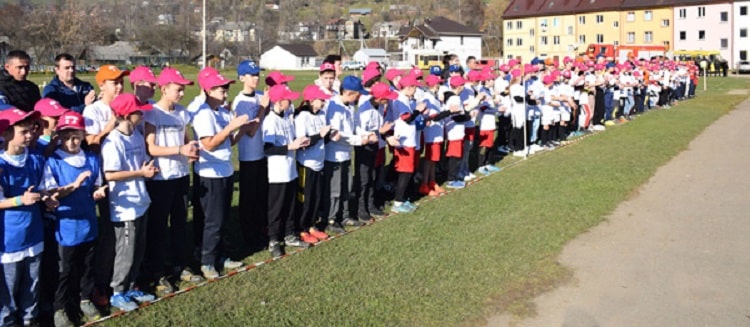 Photo by ifff.if.ua
They shared the secrets of football with the children, introduced them to exercises that help develop accuracy, speed and endurance. The children, united in teams, moved from sector to sector, where they were offered to perform one or another exercise or involved in a game.
The good mood of the football holiday was supported by musical accompaniment. The children happily participated in competitions, games and performed various exercises under the command of their mentors.
It remains to be hoped that the hours spent on the sports ground will not be wasted and many of the children will decide to choose an active and healthy lifestyle and join a friendly football family.