WU-17: the women's national team of Ukraine learned the dates and venue of the matches of the second round of Euro-2023 selection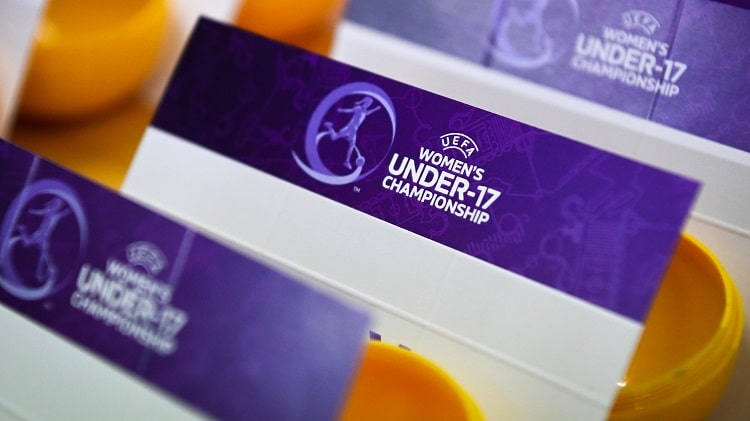 Soon, the women's national team of Ukraine WU-17 will take part in the matches of League B of the second stage of Euro-2023 selection and will try to return to the highest division.
At the beginning of March, Serhii Sapronov's wards will face the second stage of the Euro-2023 selection. The blue-yellow team will play in Group 6 of League B together with the teams of Bulgaria and Latvia. Tournament will be played in Bulgaria in the period from March 3 to March 9. The matches will be held at the stadium named after Dimitara Haji in the city of Sliven. The competition calendar has been determined.
Euro-2023 (WU-17). Second round. Group B6
03.03.2023
Bulgaria - Ukraine (14.30)
06.03.2023
Ukraine — Latvia (14.30:XNUMX p.m.)
09.03.2023
Latvia — Bulgaria (14.30:XNUMX p.m.)
The kick-off is Kyiv time.
Teams in League B, including those relegated from League A after the autumn stage, in six groups (two with four participants, four with three) will fight for tickets to the first round of League A in the next draw. They will be awarded to the winners of the groups, as well as to the best second team.
We will remind you that the women's national team of Ukraine is in its group of the first round took it last place and relegated to League B.
In League A, 28 teams will play in seven groups, including seven national teams that were promoted from League B following the results of the first round. The seven group winners from the second round of the A-League (and the best runner-up if Estonia finishes first in the group) will qualify for the final stage, which will take place between 14 and 26 May. The fourth-placed teams in the groups will start the first round of the 2023/2024 season in League B.
Euro-2023 (WU-17). Second round
League A
Group A1: Czech Republic, Poland, Estonia, Romania.
Group A2: England, Norway, Belgium, Croatia.
Group A3: Germany, Portugal, Hungary, North Macedonia.
Group A4: Switzerland, Slovenia, Austria, Slovakia.
Group A5: Ireland, France, Italy, Kosovo.
Group A6: Spain, Denmark, Serbia, Belarus.
Group A7: Netherlands, Finland, Sweden, Wales.
League B.
Group B1: Greece, Faroe Islands, Lithuania, Moldova.
Group B2: Bosnia and Herzegovina, Kazakhstan, Azerbaijan, Montenegro.
Group B3: Scotland, Israel, Georgia.
Group B4: Iceland, Luxembourg, Albania.
Group B5: Northern Ireland, Turkey, Armenia.
Group B6: Ukraine, Latvia, Bulgaria.