Prime Minister of Portugal Antonio Costa: "We have ambitions to host the 2030 World Cup together with Spain, Morocco and Ukraine. This is a unique joint application"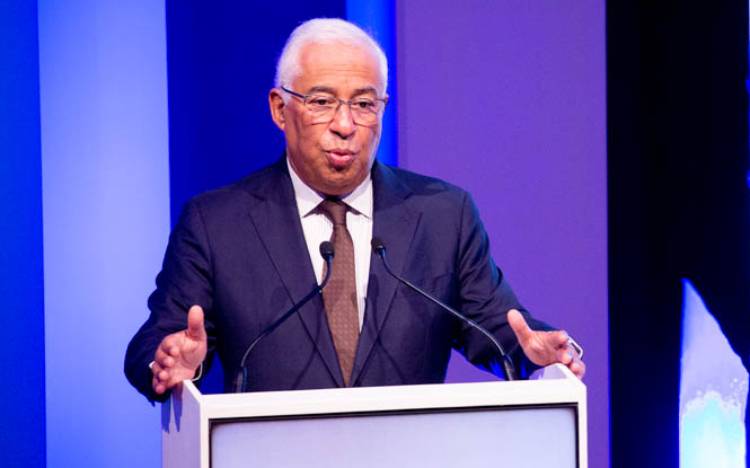 During opening of the 47th regular Congress of the Union of European Football Associations, which took place today, April 5, in Lisbon and on which Alexander Ceferin was re-elected to the position of UEFA president, and UAF president Andrii Pavelko to the executive committee of the organization, Prime Minister of Portugal Antonio Costa gave a congratulatory speech. In it, in particular, he paid attention to the topic of the application for holding the final tournament of the World Cup-2030, to which, as is known, Ukraine joined last year.
"This congress is taking place in dramatic times, when the war in Europe continues. We are afraid of the impact of this war today, no one expected it and did not want it. We must understand that football and sports in general are not a tool of war, but an instrument of peace and dialogue between people. The history of mankind knows wonderful examples when through sports - and in some cases precisely through football - we could achieve peace, tolerance and understanding between people.
UEFA and each of you have a fundamental role in this desire to follow the path of achieving the only possible victory - the victory of peace. This is a challenge that should mobilize everyone. Sporting events, the number of people who watch them, the emotions they evoke, make sports a unique platform with lasting impact that can be used to achieve such goals.
As you know, we have ambitions to host the 2030 World Cup together with Spain, Morocco and Ukraine. It is a unique joint bid from both sides of the Mediterranean Sea, the first World Cup that can be hosted by two continents — Europe and Africa. This is the best powerful message we can send to the world, Europe and Africa - that through football we can move forward. We count on your support," Mr. Košta said.
The passing year will go down in the history of Ukrainian football as the year that...
Slovenian UEFA President Aleksandar Ceferin on a working trip to...