Ruslan Rotan: "We simply did not have enough recovery to be XNUMX percent ready"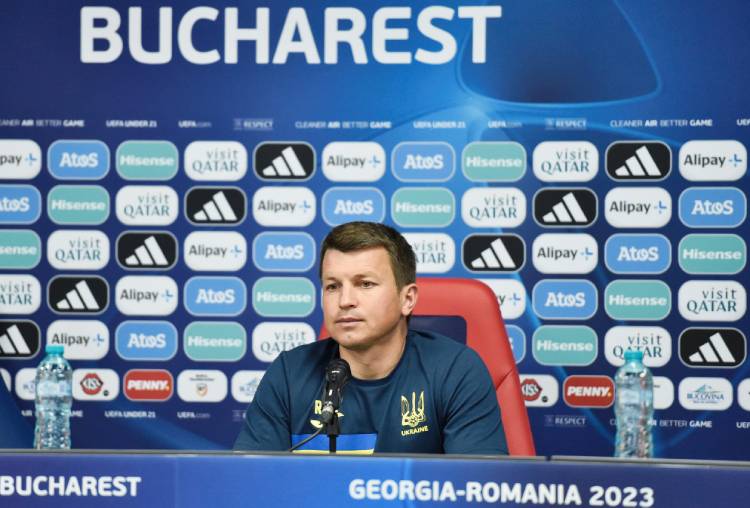 The head coach of the youth national team of Ukraine, Ruslan Rotan, spoke at a press conference after the semi-final match with Spain (1:5) for Euro-2023 (U-21):
— We thank our fans, we thank our soldiers once again for the fact that we were able to show our qualities at this tournament. I want to say a huge thank you to our boys for the fact that we looked very good at the Euros and earned the support of the fans. I believe that it will be a plus for them, they are great guys.
Today, we simply did not have enough recovery to be XNUMX percent ready. I don't understand how we got here after the France game. These flight delays are inexplicable, we were locked in some hangar, we sat for four hours at the airport instead of recovering. We arrived at the hotel at one in the morning. For me in such a tournament it is a mystery. There were no emotions and freshness that should have been in this match. Therefore, we have this result.
You saw the match yourself. Its beginning was successful for us. It is necessary to celebrate and congratulate the Spanish national team - it is a very strong team. With such an opponent, you have to play one hundred percent. In our match at the group stage, we were fresher, moved well, played with the ball ourselves, then it was easier for us. Unfortunately, today the boys simply lacked freshness.
— In the second half, the coach of the Spanish national team made a substitution to cover Mudryk. It seems that Mykhailo disappeared after that...
- Mykhailo has recovered from his injury. He played only with France. Therefore, functionally, it was difficult for him to play the entire match. When he was fresher, he made a difference. He practically scored the goal we scored. Mudrik's functional state could have been better, but you understand that he is back from injury.