Yuriy Bereza: We promise football holiday at Dnipro-Arena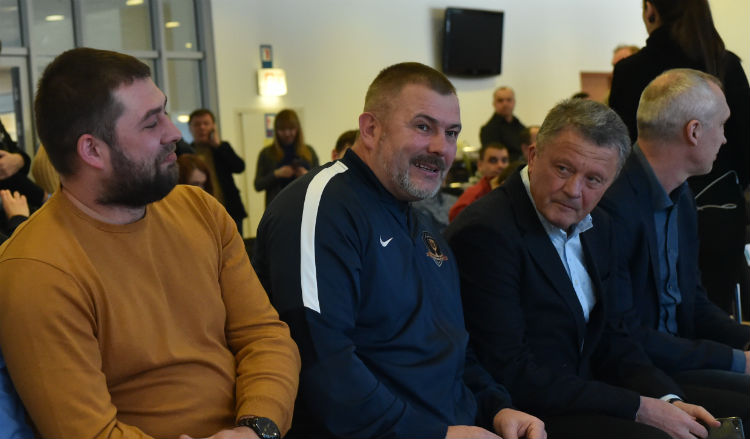 Honorary President of Dnipro-1 Yuriy Bereza commented on the results draw of the semi-finals of the Cup of Ukraine, according to which his team had to play with Dynamo:
- There are no weak teams in the semifinals of the Cup of Ukraine. Today, one of the strongest clubs is Shakhtar. It didn't happen to us, so we have a chance. The main thing is that Dnipro-1 showed a good game and our fans were not ashamed of the team.
We promise football holiday at the Dnipro Arena. This is the main one, which is why we play. I would like to invite all locals, residents of the region and the country to support Dnipro-1 at our stadium. We will determine in the near future when the match will take place. The base date is April 18.
- When choosing a rival between Dynamo and Mariupol by the procedure, were they worried?
- Dnipro-1 has the highest tasks, namely to play in the finals. Appropriate training will be provided. There is no difference in who dropped out, because all the clubs are strong. You need to go out and play.
- When will you prepare the lawn?
- We are already preparing it. If there was no snow, the condition of the field would be practically perfect. However, precipitation does not worsen the situation. The club management and the agronomic stadium service guarantee perfect conditions in the semifinals as well as in the finals.
- Dmitry Mikhailenko played for both Dynamo and Dnipro. For him, will this match be fundamental?
- On the other hand, against us are Ruslan Rotan and Denis Boyko. It's football, and we'll see whose side the football god is on.