U-21 youth team on the eve of Ukraine Defender's Day supported our wounded heroes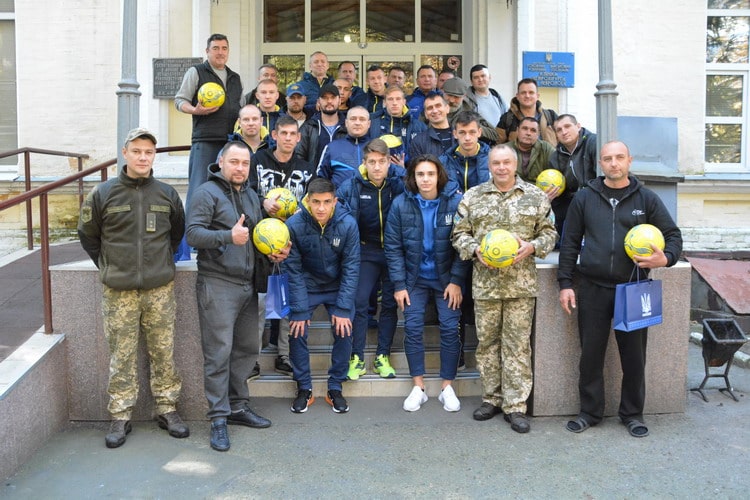 Ukraine's U-21 National Team visited the Main Military Hospital in Kyiv, where it expressed support and appreciation for the wounded Ukrainian soldiers.
On the eve of the Defender of Ukraine Day, the U-21 Ukrainian national team headed by Alexander Golovko visited the Main Military Hospital. The coaching staff and the football players thanked the defenders of the country for peace and quiet sky, emphasizing that it is thanks to the feats of our warriors that they can safely do their job and the fans - to watch football.
Photo of FFU press service
Oleksandr Golovko also noted that the players who came to visit and congratulate the military were the future of Ukraine. Some of them have already been invited by Andrey Shevchenko to the national team. In general, the youth team assured the wounded military that it was always open and the boys could count on its support.
Traditionally, the coach and the players have presented their homeland defenders with autographs and souvenirs, as well as tickets for the youth match against Scotland to be held October 12 at Obolon Arena in Kyiv.
In turn, the military thanked the players for their support and attention and wished them victory. To which the captain of the youth team of Ukraine Yuri Vakulko replied that players can sometimes lose and the military - no, because they protect the whole country.
Photo of FFU press service